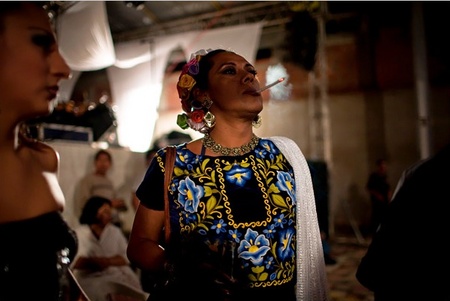 My friend Katie Orlinsky has a photo essay in last Sundays NY Times about transgendered folks in Juchitan, Oaxaca.
In this part of Oaxaca — a narrow strip of land known as the Isthmus — the locals make room for a third category, whom they call "muxes" (pronounced MOO-shays). Muxes are men who consider themselves women and live in a socially sanctioned netherworld between the two genders.
You can see the slide show over at The NY Times, or check out the accompanying article.