I just completed a mural as for the Center for the Study and Preservation of Palestine in Portland entitled "Al-Awda" or "The Return." This is the first artifact produced by the Center and the beginning of their fostering of SWANA artists embracing speculative futurism as a way of collectively dreaming a more just and beautiful future for Palestinians and other relatives in the region and diaspora. Feel free to support the CSPP via their patreon page (we could use at least 20 more subscribers to pay the rent!) and follow my activities at @ankh.inkh on Instagram.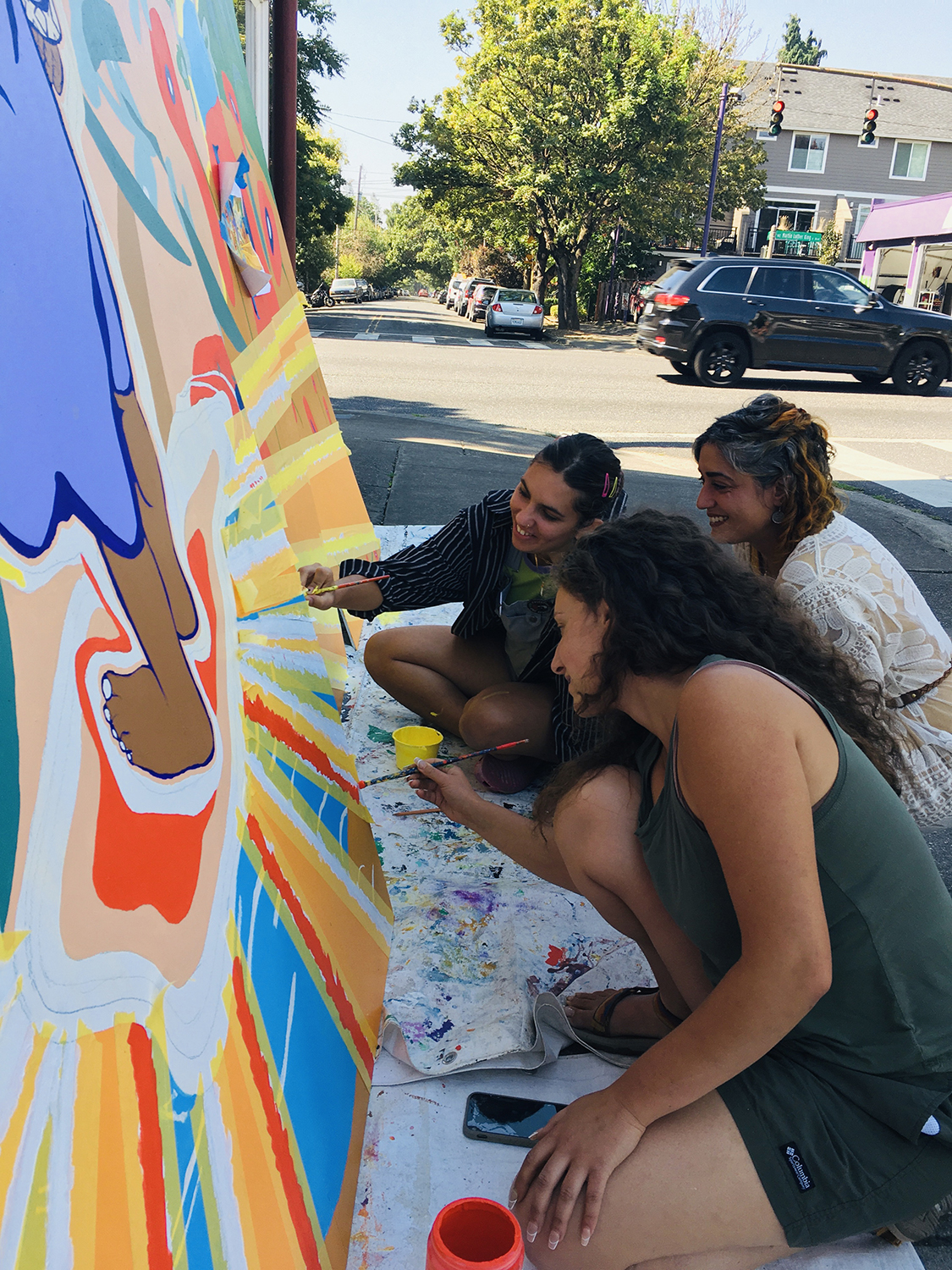 The mural is entitled Al-Awda (the return); a phrase used by Palestinians that hold hope for the time that those forcibly displaced in the diaspora by the illegal occupation state will be able to return in peace to their Indigenous homelands.
The mural features a child planting an olive tree, symbolizing the hope and demand for connection and land in all of historic Palestine. The red poppies symbolize the vision of Right of Return for all Palestinians forced from their ancestral homes and for their descendants living in exile. The green za'atar winding through the mural is a traditional food and medicine that is used for clarity of vision and intentional direction. The background includes a birds eye view of the region with Palestine in the center and the healing waters of the Mediterranean, the Sea of Galilee, the Dead Sea, the Jordan River and the Red Sea flowing freely into each other.
Together we as a community, vision a future with a free Palestine, including an end to Israeli colonization and occupation, dismantling of the occupation wall, with right of return for all exiled, an end to the blockade of Gaza and full rights for all Palestinians currently living within the occupation state.