Audio Interference is a podcast by Interference Archive in Brooklyn, NY, a volunteer-run archive of material culture produced in social movements. Interested in the capacity of audio to capture oral histories, organizers are interviewing artists, activists, and archivists whose work or collections relate to material found in the archive. This is a broad definition that includes subjects such as prison abolition, punk rock, and radical archiving practices.
Having gifted their collections of punk rock ephemera to the Archive, Dread Scott and Josh MacPhee both credit punk rock as an entry into political organizing as well as the beginning of their work in activism through art.
"So much of the dominant mainstream society at that point was so odious that is felt like a desperate need to find a place that was different and alternative." —Josh MacPhee
"I knew there was this punk rock stuff, I didn't know anything about it, I just went to a show, and it was like, this is really weird and I kinda like it." —Dread Scott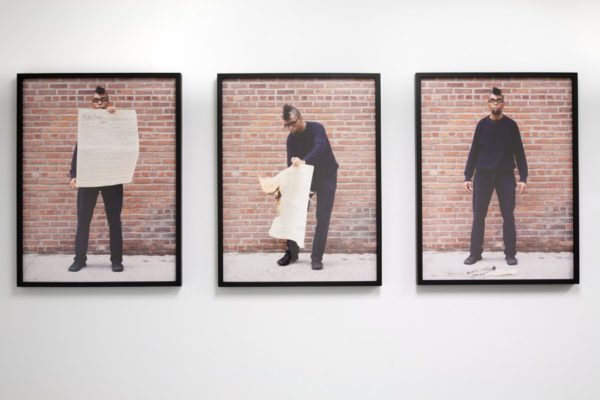 Exhibitions organized at Interference Archive have inspired several podcasts, with more planned for the future. If you missed the shows in person or want to revisit them through the organizers and their histories and political activism, give these a listen. In an interview that sprang from last year's Documents from the Greenham Common Women's Peace Camp exhibition she organized with her daughter, Susan Jahoda lays out the history of the 19-year antinuclear occupation at the air force base of Greenham Common in Berkshire, England. Along with organizing the Fall 2014 exhibition Self-Determination, Inside Out, Laura Whitehorn talks about prison abolition, AIDS education, and the occupation of a Harvard University building. On view now at the Archive is Just Cause: Bad Faith – Art Workers' Activism and Organizing in NYC and Beyond, an exhibition with the Art Handlers Alliance of New York. An interview with Mana-Terry Dowd reveals the struggles and successes of organizing an art handlers union in Chicago.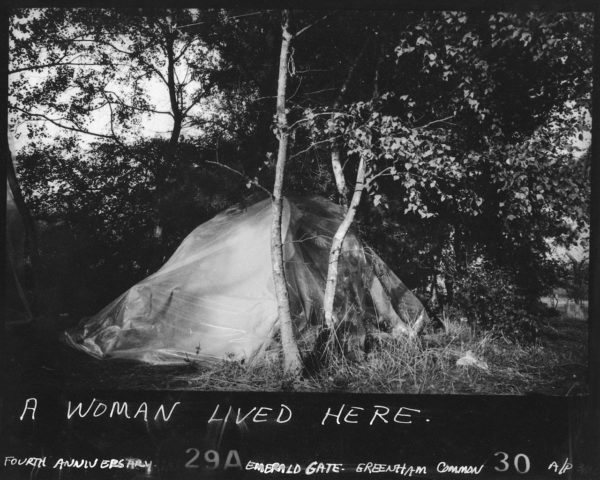 "In retrospect, we tend to create these seamless histories to tell a particular kind of story, but Greenham–it was messy. It was a messy occupation." —Susan Jahoda
"Communities have given up our power to police and institutions, and we have to take it back." —Laura Whitehorn
"It's difficult for people to imagine an organized workplace in the arts, but we really want to make it a reality." —Chloe Siebert
Listen to them all:
https://soundcloud.com/interference-archive-nyc/sets/audio-interference-2015
Intermittently, we release a mixtape resulting from last summer's if a song could be freedom exhibition. These playlists of political songs are curated by organizers and friends of the Archive, and featured here is only a small selection of diverse music collections. Jamie Chaoten takes a musical journey through the countercultures and movements of European youth, while Suena a Revolución shares sounds that arose from issues that transcend borders in Latin America and the Caribbean.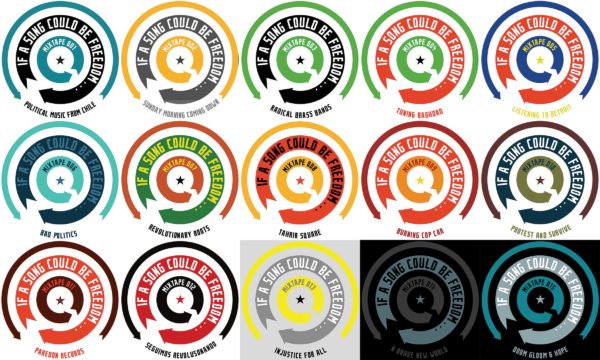 Upcoming podcasts discuss specific collections in the Archive, Tabloid: A Journal of Mass Culture and Everyday Life and People's Press, publications from San Francisco in the 1970s and 80s. This week, we released an interview with local New York cultural worker Tina Orlandini (Arts and Development Coordinator of El Puente, Green Light District in Williamsburg, Brooklyn) and organizers of the current Interference Archive exhibition Our Comics, Ourselves: Identity, Expression, and Representation in Comic Art. Later this spring, we will connect with The Freedom Archives, an archive in the Mission District of SF that preserves similar material histories and politics. Thanks for listening!