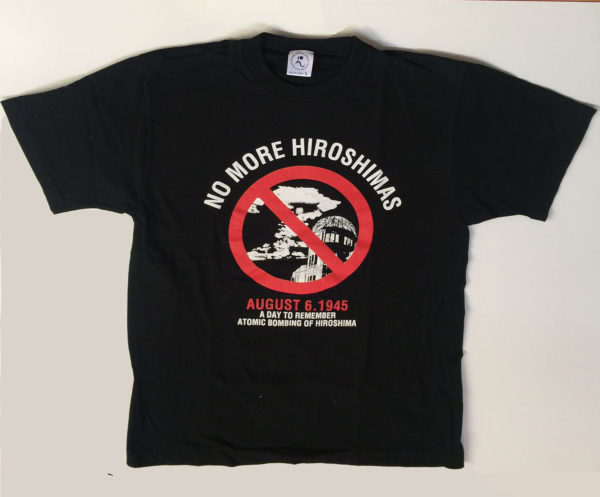 Another year has gone by, another day to remember the anniversary of the only use of nuclear weapons on another nation at war-the United States military dropping an atomic bomb on the city of Hiroshima. Three days later, on August 9th, the US Military dropped a second atomic bomb on the city of Nagasaki. hundreds of thousands perished and became ill. May it never occur again, anywhere.
Hiroshima Peace Culture Foundation
T-shirt, from the collection at
Interference Archive
.