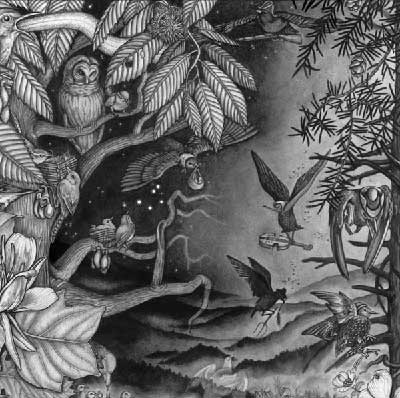 News from the Beehive Collective:
THE TRUE COST OF COAL
is finished, printed, and ready for you to enjoy!
It's true! After 2 ½ years of discussions, feedback, eraser marks, sketches and rough drafts, THE TRUE COST OF COAL is DONE! And we can't wait to share it with you!
It is hard to describe the mix of emotions we 'lil bees are feeling after this final push. Somewhere between exuberance and exhaustion, all of it steeped in immeasurable gratitude to all the folks who have helped make this graphic possible. To all the powerful people and places in Appalachia who shared their stories and their struggles with us, to all the folks who have hosted shows and offered up their floors or couches, to everyone who has kicked down money to keep us going, to friends and family who have emotionally supported us through this rollercoaster of a project, and to everyone else who has touched or inspired this graphic in some way- thank you. No doubt, YOU all are what made this project possible!
Experience the full poster and read the narrative at the TRUE COST OF COAL page on our website, and find behind-the-scenes studio shots in our Sketchbook and on our Coal campaign blog!
You can order a poster from the Beehive here.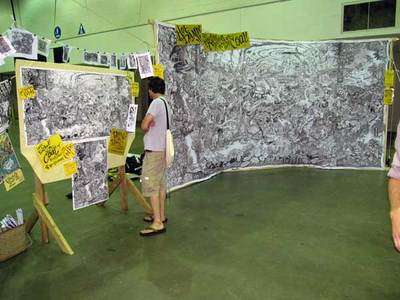 Beehive Collective at the 2nd US Social Forum in Detroit.