I recently returned from a holiday adventure to Trinidad Tobago with some friends, including Justseeds comrade Roger Peet. Our main motivation was a handful of days scuba diving in the coral reef of Tobago. There were the standard activities; Carnival youth steel pan and costume competitions, eating doubles, roti, saheena, aloo pies and meeting dozens of Brooklyn residents.
When it occurred to us that Pan-African and internationalist revolutionary C.L.R. James was buried, in the town of his birth Tunapuna, Trinidad we decided to pay our respects.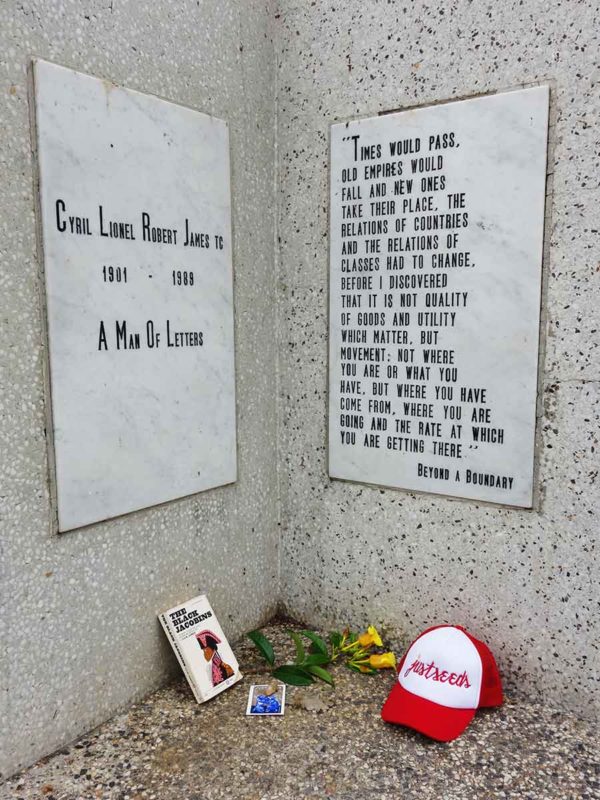 Also snapped this in front of Queens Royal College where he attended school, and eventually became a teacher.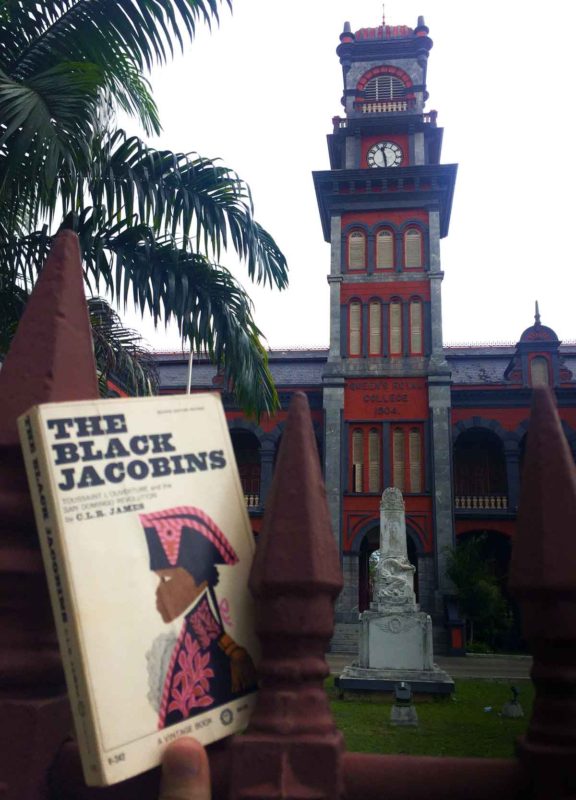 If you are unfamiliar with James, there is a variety of info to be found online. A good start would be to pick up some of his titles from PM Press, many of which designed by Josh MacPhee, or read his articles at Marxists.org.