Alejandra is a 22 year-old lesbian from El Salvador who came to the US seeking asylum due to persecution for her sexual orientation. Since arriving in the US, she's been incarcerated in an immigration detention center in Arizona. Volunteers with Mariposas sin Fronteras, an organization that supports LGBTQ immigrants and fights against the immigration detention system, met her, learned about her story, and are organizing to free her! A judge has set Alejandra's bond at $20,000, so we are fundraising to get her out of detention and reunited with her community!
The main fundraising campaign is a raffle, and I've donated a set of over 100 Celebrate People's History posters, which you can win by buying tickers to the "Art Pool":H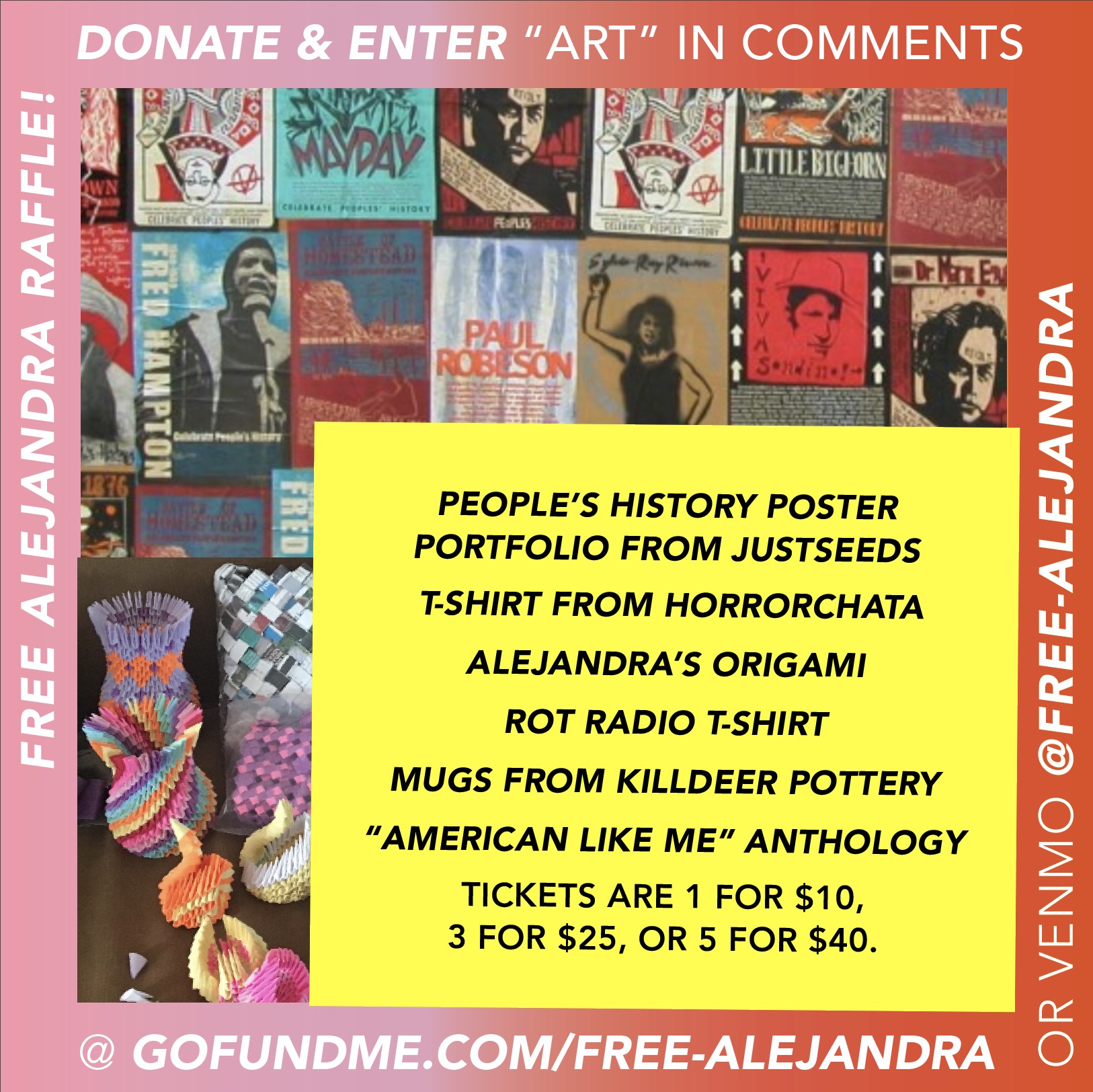 Tickets are $10/1 ticket, $25/3 tickets, and $40/5 tickets.
You can buy a ticket by donating via GoFundMe (www.gofundme.com/free-alejandra) or venmo (@Free-Alejandra).
Put a comment that it's for "Art" pool.
The raffle ends on March 15th at midnight. Winners will be announced shortly after!
For those in the Bay Area, there will be an in-person fundraiser in San Francisco on Friday, March 15th from 4-6pm—a happy hour at El Rio.
For more information on Alejandra, you can check out the fundraising page: www.gofundme.com/Free-Alejandra.