This weekend the Treaty People Gathering is happening to gather, honor treaties and demand an end to Line 3. So far, 350 Minnesota organizers are expecting 1,800 people.
Line 3 has been an ongoing fight that is a direct violation of indigenous treaty rights that would allow 700,000 barrels of tar sands oil from Canada with major risks of contamination to 200 bodies of water including the Mississippi River. Find more information at treatypeoplegathering.com or donate to this weekend's event at treatypeoplegathering.com/donate.
You can also participate with us virtually but sharing our Justseeds Stop Line 3 Care package of graphics on your social media platforms this weekend to bring more awareness.
Further action steps can be taken by accessing this google document "On-Ramps for the Movement To Stop Line 3″: tinyurl.com/ResistLine3 (courtesy of 350 Seattle and 350 Minnesota).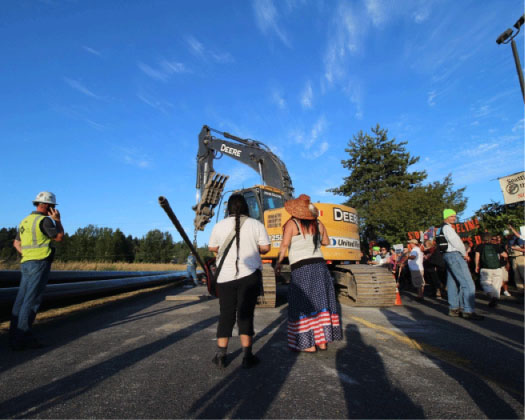 If you are one the west coast you can join us in taking on Puget Sound Energy's liquid natural gas plant. This is an 8 million gallon LNG tank situated on the Tacoma tide flats industrial area near the Puget Sound violating Puyallup people's treaty rights. You can tell PSE to respect the Puyallup Tribe and keep the facility off while the Tribe and community members await a court verdict that could invalidate their major permits later this summer. Actions steps can be found at bit.ly/messageCEOKipp
(To watch a 3 minute trial recap video by 350 Tacoma and to learn more about the LNG in Tacoma watch Native Daily Network's documentary Ancestral Waters.)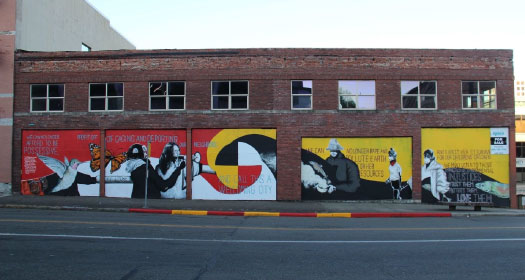 If you are able to make it in person, there will be a solidarity event FREE THE LAND, FREE THE PEOPLE SOLIDARITY EVENT/ LIBEREN LA TIERRA, LIBEREN AL PUEBLO EVENTO SOLIDARIO at noon on Sunday, June 13th outside of the detention center in Tacoma with Water Warriors, La Resistencia, 350 Seattle and more to recognize these fights are intertwined and we need each other. The facility address is 1623 E J St, Tacoma, WA 98421 . This facility (already located on a superfund site) is also located on the Tacoma tide flats and would be decimated if the LNG exploded putting all the people in detention and workers at risk. People being detained already complain of skin irritations and other health complications due to the facility's water and industrial air.
In the meantime, you can answer this call to action by contacting the entire WA Congressional delegation and demand they align with their state efforts to #FreeThemAll #EndAllTransfers and #ShutDownNWDC at tinyurl.com/endtransfers. Even though House Bill 1090 was signed into law by Governor Inslee, this doesn't shut down the detention center in Tacoma immediately.
Meanwhile people in the local prison system are being transferred to the detention center and this action would support ending contracts with the department of corrections.
I was reminded yesterday that over the last few years 20 proposed fossil fuel projects in the Pacific Northwest were shut down because of communities mobilizing and creating enough public attention. This is possible for Line 3 and the LNG. Please share this information, write, make art and let these corporations know we are not giving up on our land and our people.
(Title image reads "STOP LINE 3 EL AGUA ES LA VIDA" by Andrea Narno that can be found in the Justseeds Stop Line 3 Care package of graphics to download. Thank you to Roger Peet for looking this over for corrections. Any additional errors are my own.)