Designed by Under the Tree for for the "500 Acts for Abortion Access" organized by Chi-Resists, Chi Community Thrift, Workshop Apothecary, Under the Tree, and Justseeds in Chicago.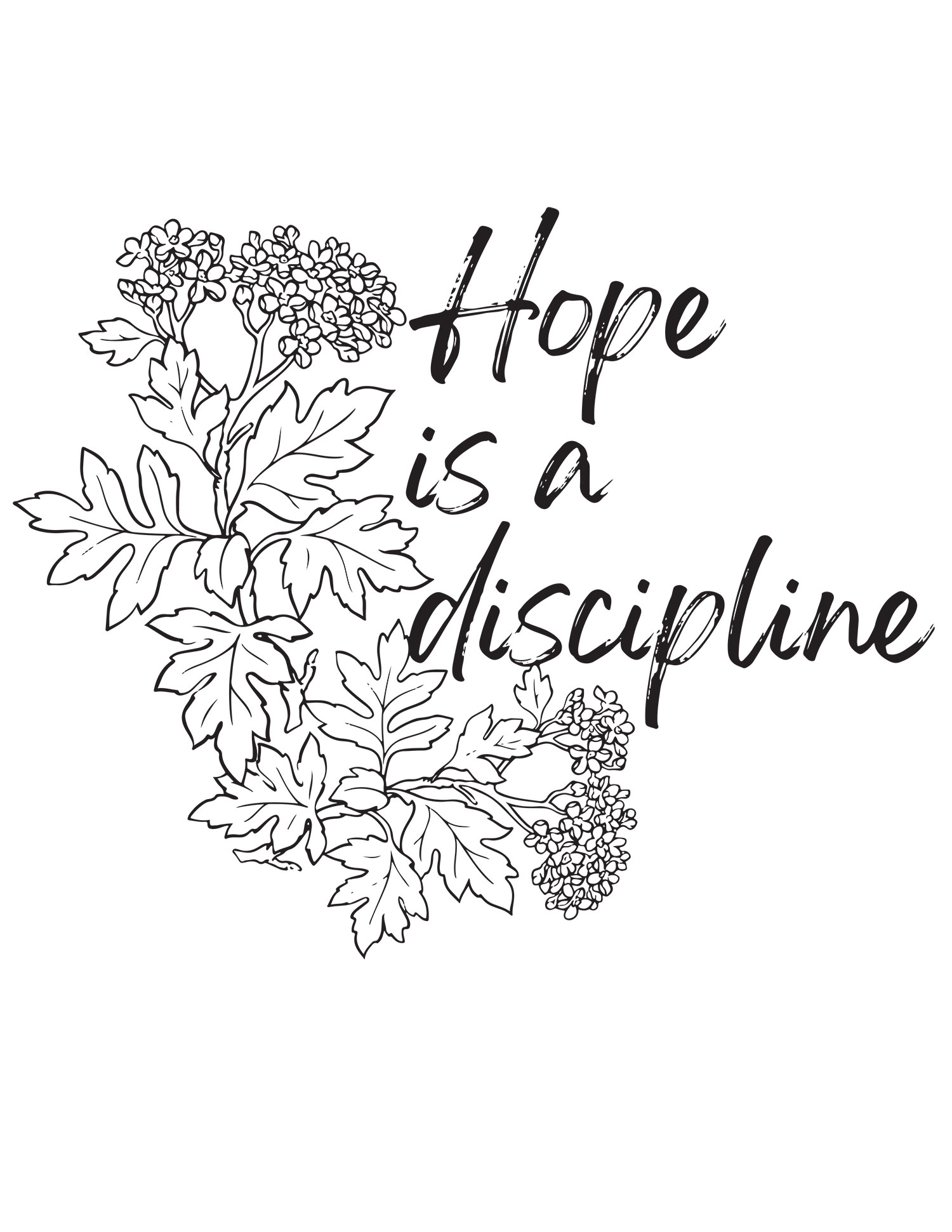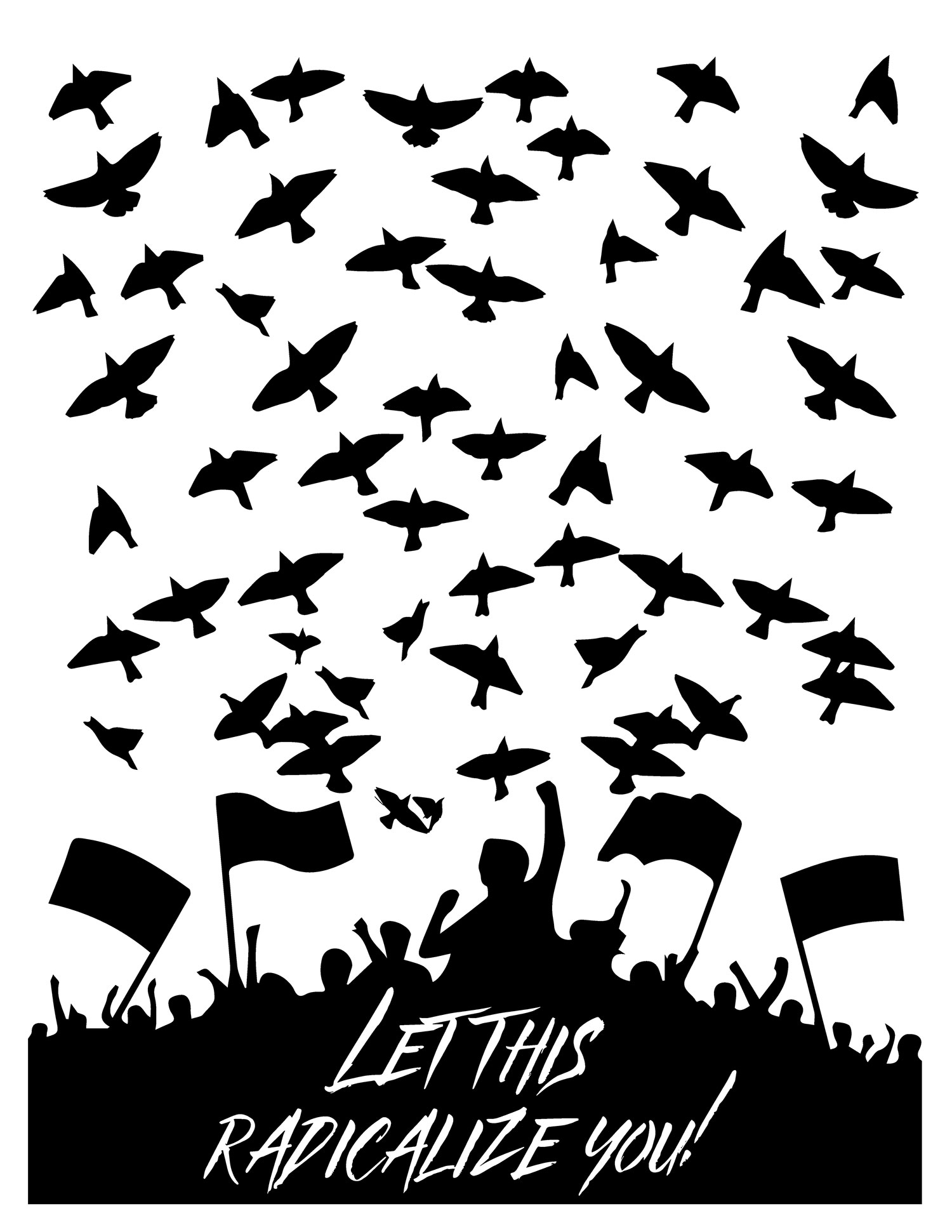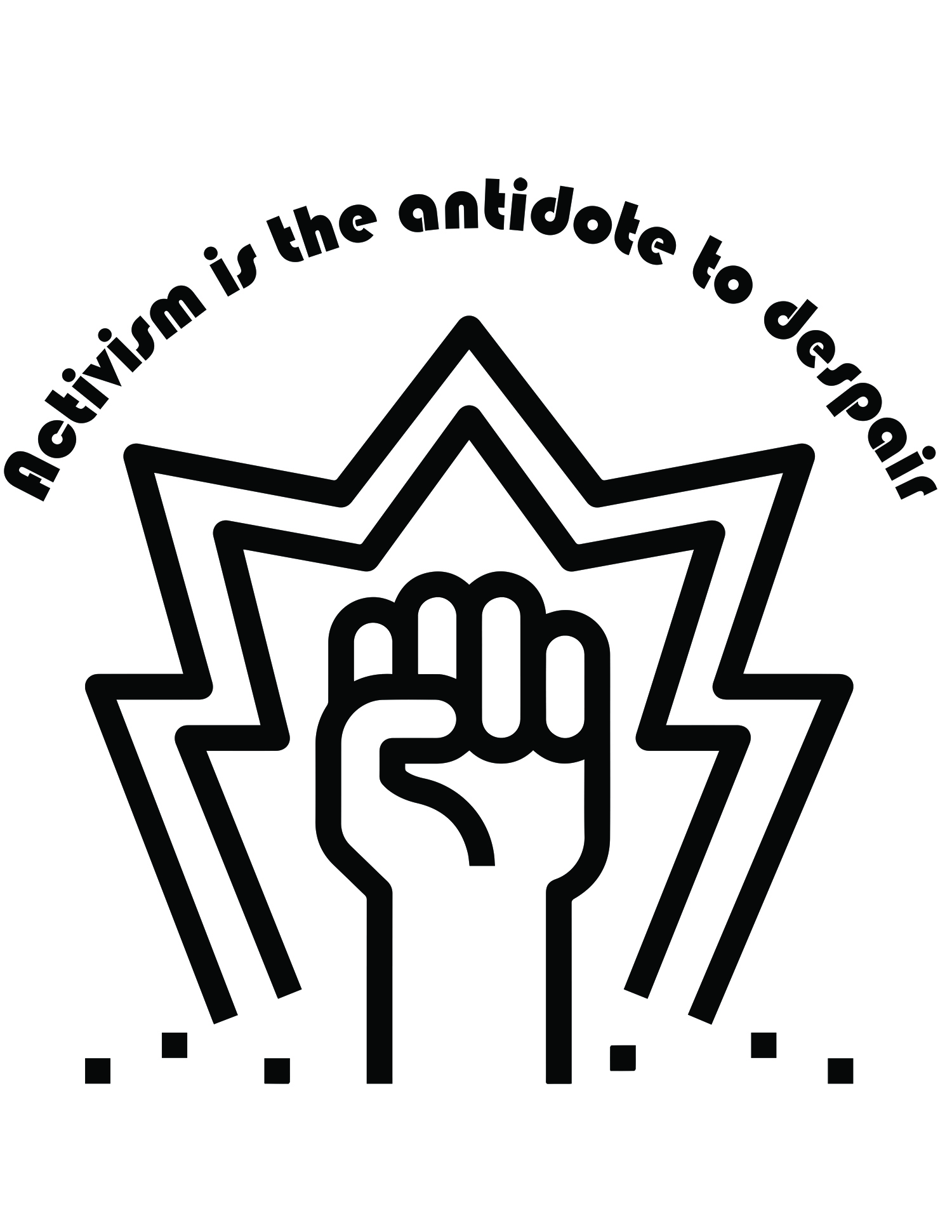 A black and white line drawing of leafy branches and small flowers blooming at the ends. The text "Hope is a discipline," is written in a script font.
A flock of birds fly out from a crowd of silhouetted protestors below in this black and white graphic. The text, "Let this Radicalize you!" is written in a tilting script in white.
The text, "Activism is the antidote to despair," is written in a modern font. It curves over the main image in the center: a stylized fist raises up and is framed by two star-shaped, zig-zagging lines.
A comics-inspired image of word-bubbles in black and white. One word bubble states "Abortion," the second says "IS", and the last word bubble says: "Healthcare."