Warehouse Workers for Justice Supports Workers' Right to a Union
---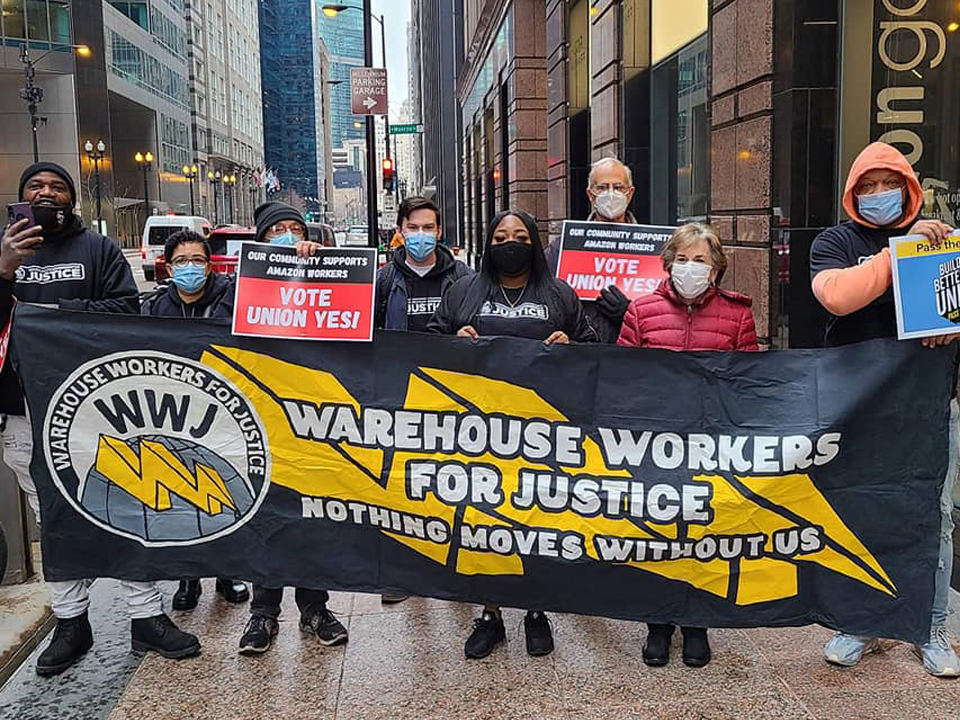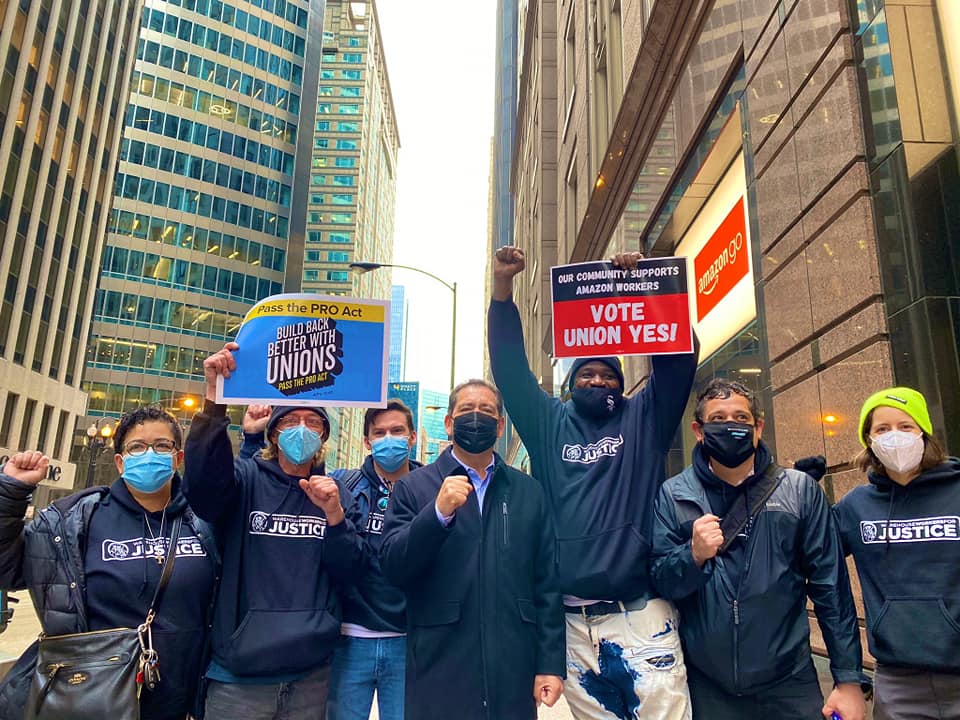 Organizers and workers are making the final push in the first Amazon warehouse union election in the US in Bessemer, Alabama which, if successful, would mark one of the biggest labor victories in the US over the past several decades.
—The Guardian
On Friday the Warehouse Workers for Justice joined Chicagoland Amazon workers at a press conference in Chicago declaring their solidarity with the workers organizing in Bessemer, Alabama.
In recognition of this historic union drive I reworked three Warehouse Workers for Justice graphics from the Earth Day to May Day campaign with messaging expressing solidarity with workers' right to unionize.
Support workers' right to a union. Download, share and post these graphics.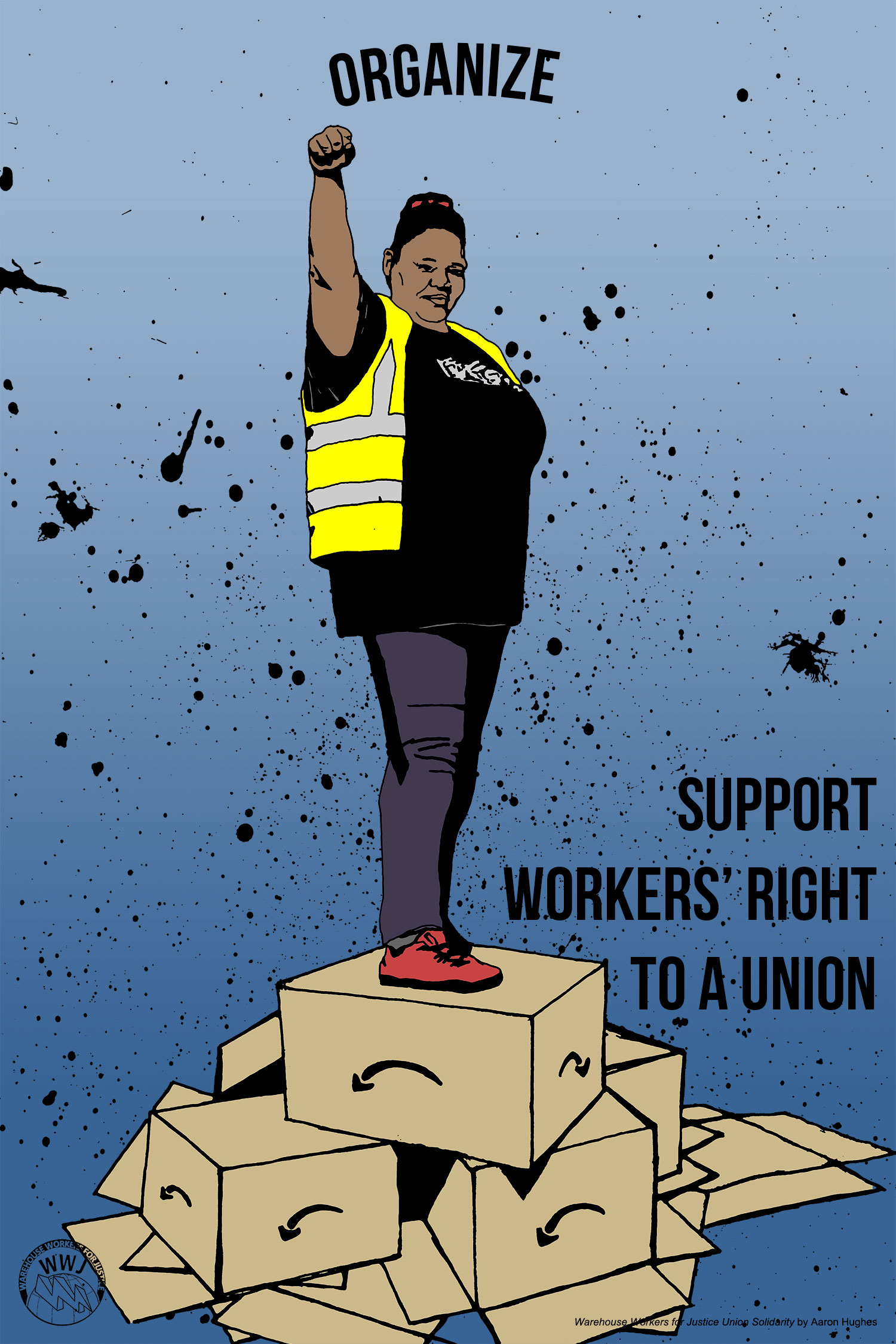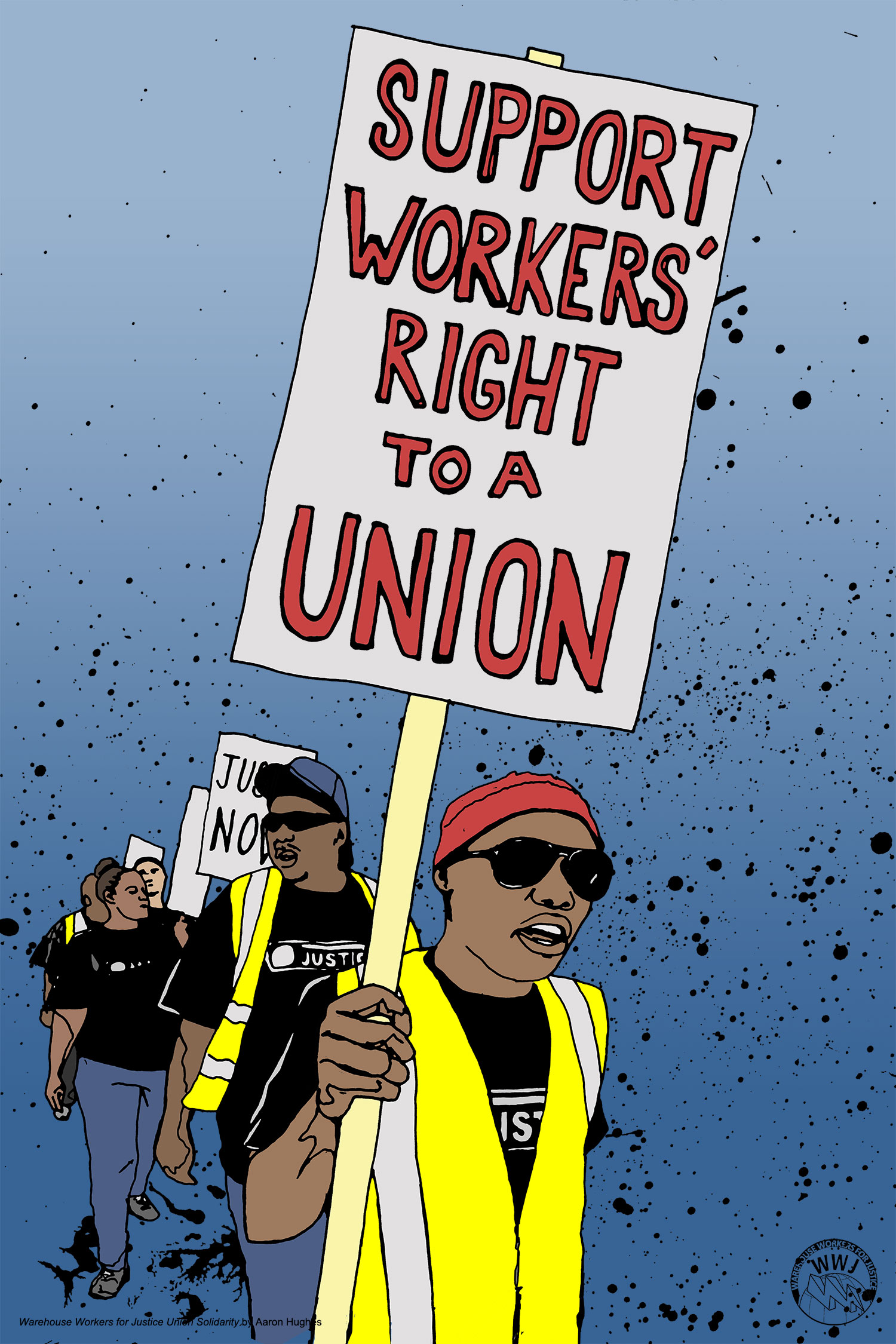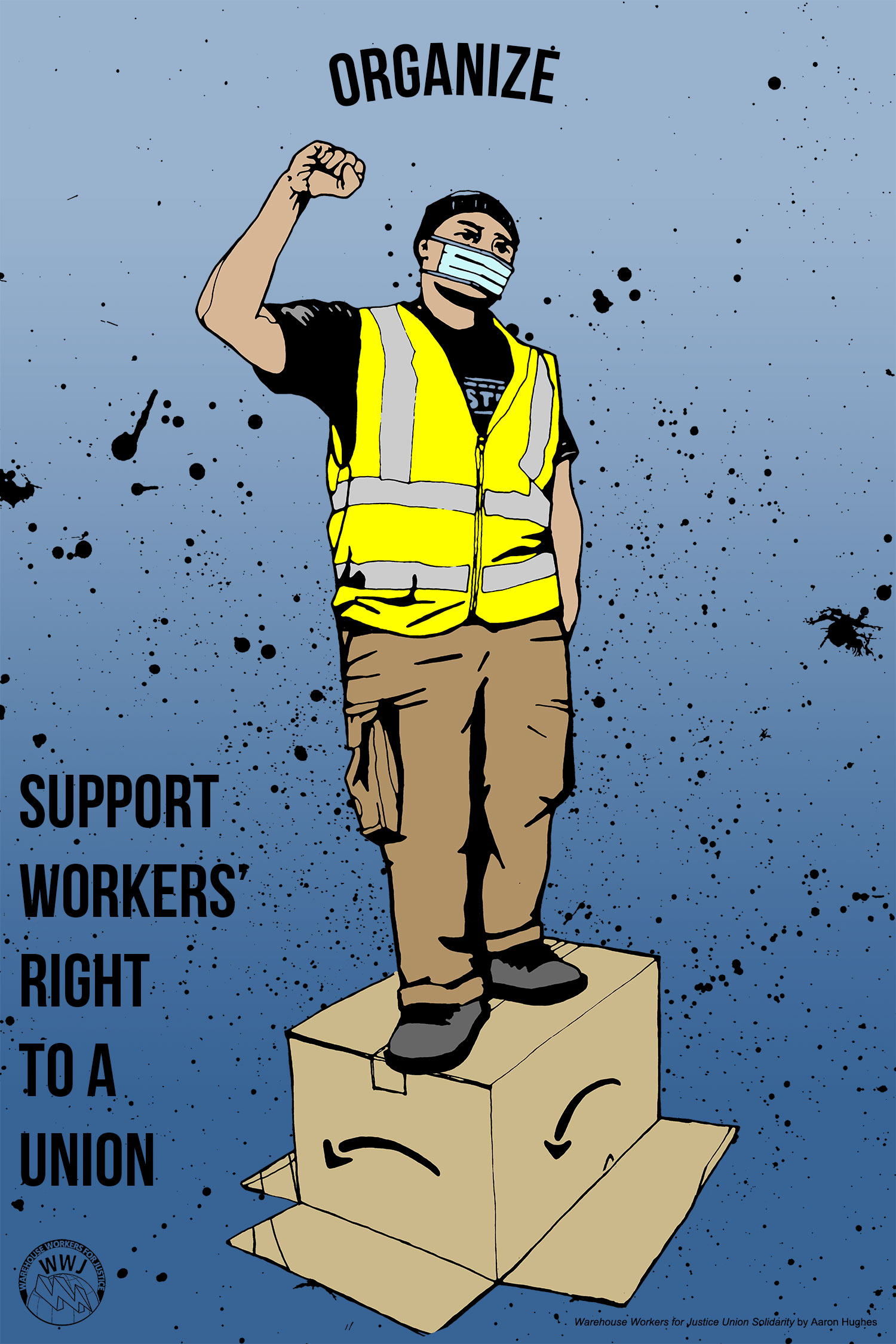 Image 1. A Black woman in a yellow safety vest raises her fist against a splatter background of blue and black. She stands on a pile of cardboard Amazon boxes. The text states: "SUPPORT WORKERS' RIGHT TO A UNION."
Image 2. A line of striking workers marches, wearing yellow safety vests and holding picket signs. They are mostly Black and Brown young people. The front sign states: "SUPPORT WORKERS' RIGHT TO A UNION"
Image 3. A young man with tan skin, wearing a Covid-19 face mask and a yellow safety vest, raises his fist and stands atop a cardboard Amazon box. The text states: "SUPPORT WORKERS' RIGHT TO A UNION"