Five cut paper black-and-white graphics celebrating the role of the library in our everyday lives, inspired by the example of the Coalition to Save the Libraries, a multi-class, multi-racial, multi-neighborhood movement which successfully saved 11 branch libraries from closure under Mayor Nutter's proposed austerity budget in 2008, as part of a people's history zine entitled the People And the Library, downloadable as a pdf here.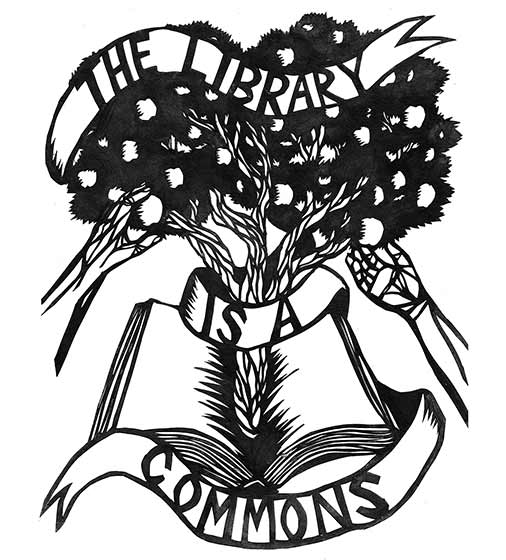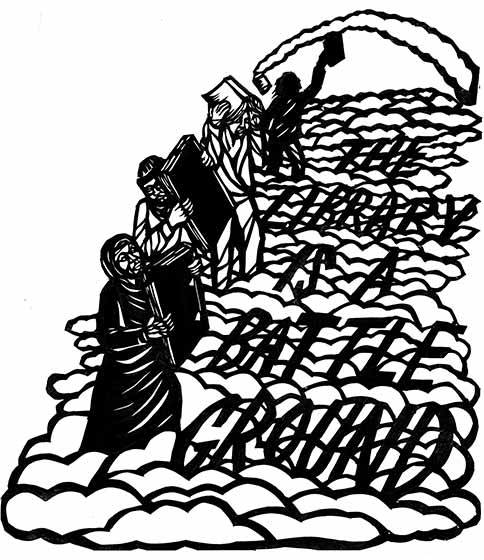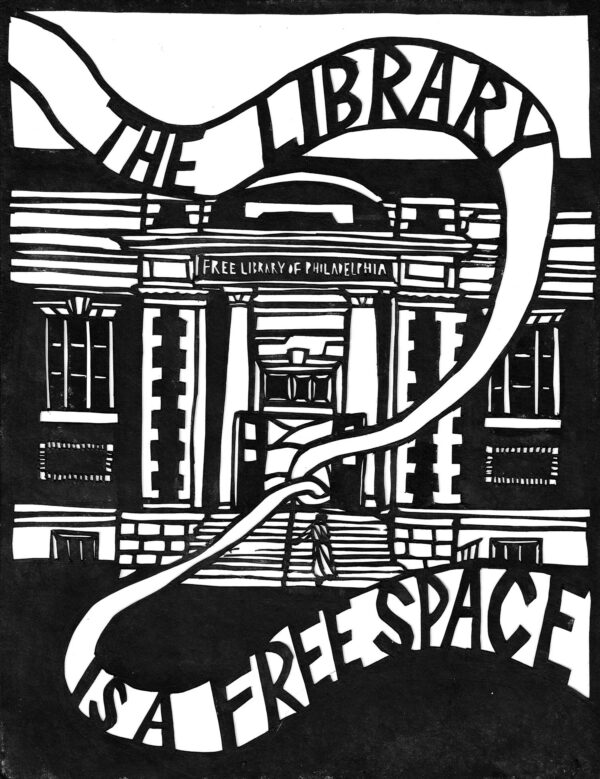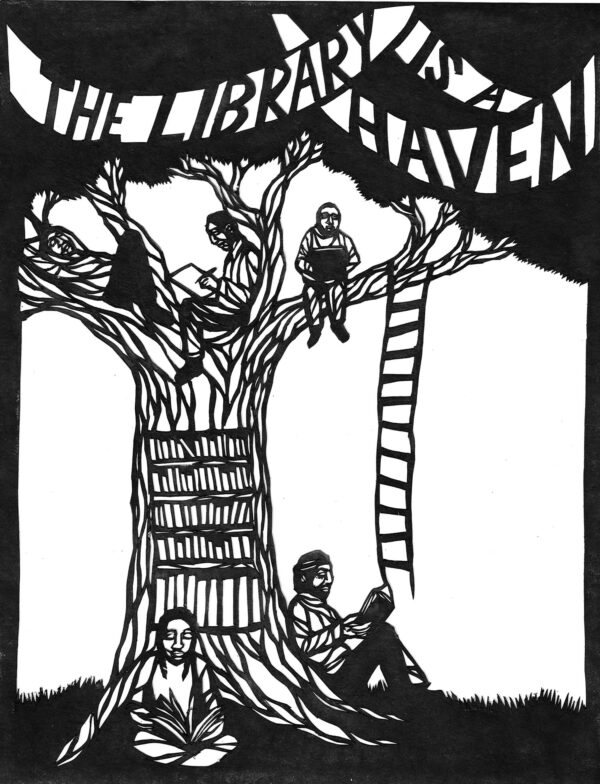 Image 1. A Black parent and child hold signs that read "The People and the Library". They are bundled in winter clothes and have joyful looks on their faces.
Image 2. Hands pick the fruit, or apples, from a tree that sprouts out of a book. "The Library is a Commons" is written on a banner that wraps around the tree and book.
Image 3. People hold giant books to them as shields as a gas canister is lobbed toward them. The words "The Library is a Battle Ground" is written on the cloud-like ground.
Image 4. Large words flow out of the doors of a library, saying "The Library is a Free Space."
Image 5. A large tree houses books in its trunk, People sit at its base and also in its branches, reading. A ladder hangs down from one branch. The words " The Library is a Haven" is written in its leaves.