Dara Greenwald, February 27, 1971–January 9, 2012.

There is no way Dara would have wanted to only be remembered by pictures of flowers and trees and such, so below is a frame from a comic she wrote and drew that was published in The New Graphics Revival back in 2002: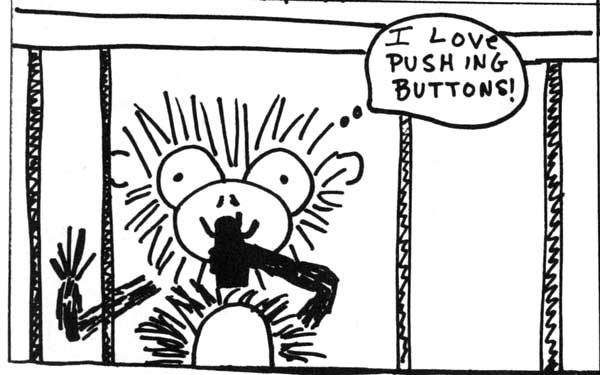 A handful of new memorials to Dara have been published recently.
Our friend Julia Christensen has written a nice piece for the Oberlin Alumni Magazine, which you can read
HERE
.
Narita Keisuke in Tokyo posted a really nice piece about Dara on the Irregular Rhythm Asylum site
HERE
.
And below is a piece published in the Chronogram, an upstate NY publication Dara had written for in the past: