With Visioning Colibrí, I set out to visualize the future of Hummingbird Farm, an urban agriculture project created and stewarded by PODER, an environmental justice organization growing out of the Latinx diaspora in San Francisco. The project attempts to create a dialogue between urban farming practice and the imagination.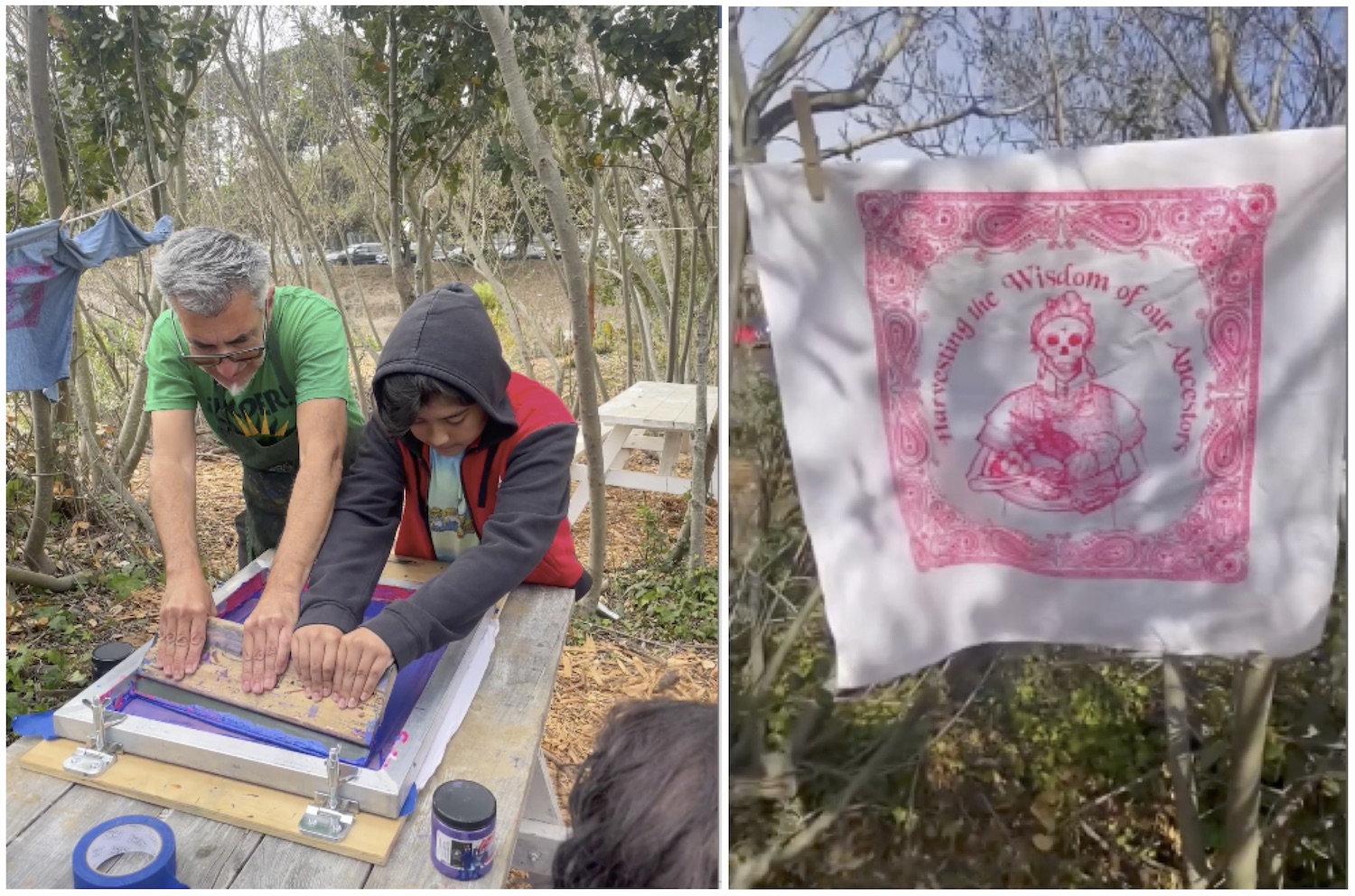 As part of Visioning Colibrí, I facilitated a community art-build screenpriting on bandanas dyed with natural colors from amaranth grown at the farm. The image was my reflection on the theme chosen by PODER members for this year's Día de los Muertos, Harvesting the Wisdom of our Ancestors.
Thanks to Xochitl Flores for the amaranth dye flower-bending wisdom, thanks to Urban Campesinx for the videos. And thanks to the San Francisco Arts Commission for supporting Visioning Colibrí.