Here's another great find from the foreign language table at a regional bookfair, this one in Poughkeepsie, NY. I was immediately attracted to the book because of the nicely embossed cloth cover (if there was a dust jacket, it was long since gone). Red silhouettes of soldiers run in front of an ornate clock, about to strike midnight. Although not exactly the same, the figures are clearly reminiscent of a similar crowd from Sergei Chekhonin's 1923 cover for Ten Days That Shook the World. My guess is they are re-purposed from a similar source, but I haven't found it. This seemed most likely a book about the Russian Revolution—the red soldiers representing the Bolsheviks, the clock representing the old order, running out of time.

I passed the book on to Alec Dunn, my resident Russian expert, and it turns out it is by Ivan Pavlovich Shegolikhin, titled The Burden of Choice: A story about Vladimir Zagorski, and published in Moscow in 1979 by M: Politizdat from a series called "Ardent Revolutionaries."

After my initial love of the cover, I opened the book to find some of the most amazing endpapers I've ever seen! Painted by A. V. Lozenko, a field of sad—or at least expressionless—Russian workers and students stare out from a black background. But by the time you get to the end of the book, and the closing endpapers, the workers are now bedecked in red stars, flags waving and background streaked with action. What magic a red flag can conjure!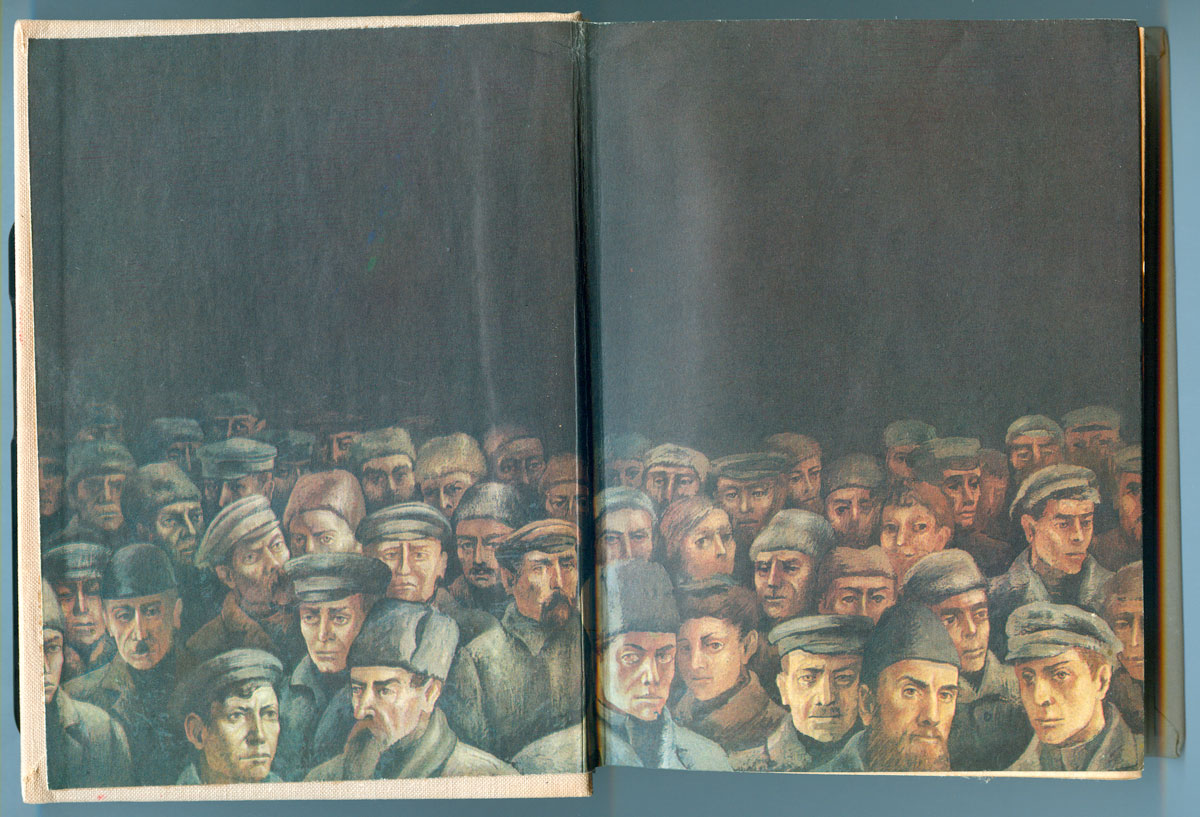 According to Alec, the author, Ivan Shegolikhin, was trained as a doctor and has published two novels and multiple stories. This book tells the story of Vladimir Mikhailovich Zagroski—an early member of the Bolshevik Party. The novel begins in his period of youthful rebellion and brings us up to his time in the Bolsheviks, as secretary of the Moscow committee of the RKP during the early days of the Soviet Union. Included is the enormous impact made on Zagorski by his meeting with Lenin, and his work under Lenin's leadership. The readers will also see in the pages of the book outstanding revolutionaries such as Y. M. Sverdlov and D. E. Dzherzhinsky. [This is a quick translation of the included summary.]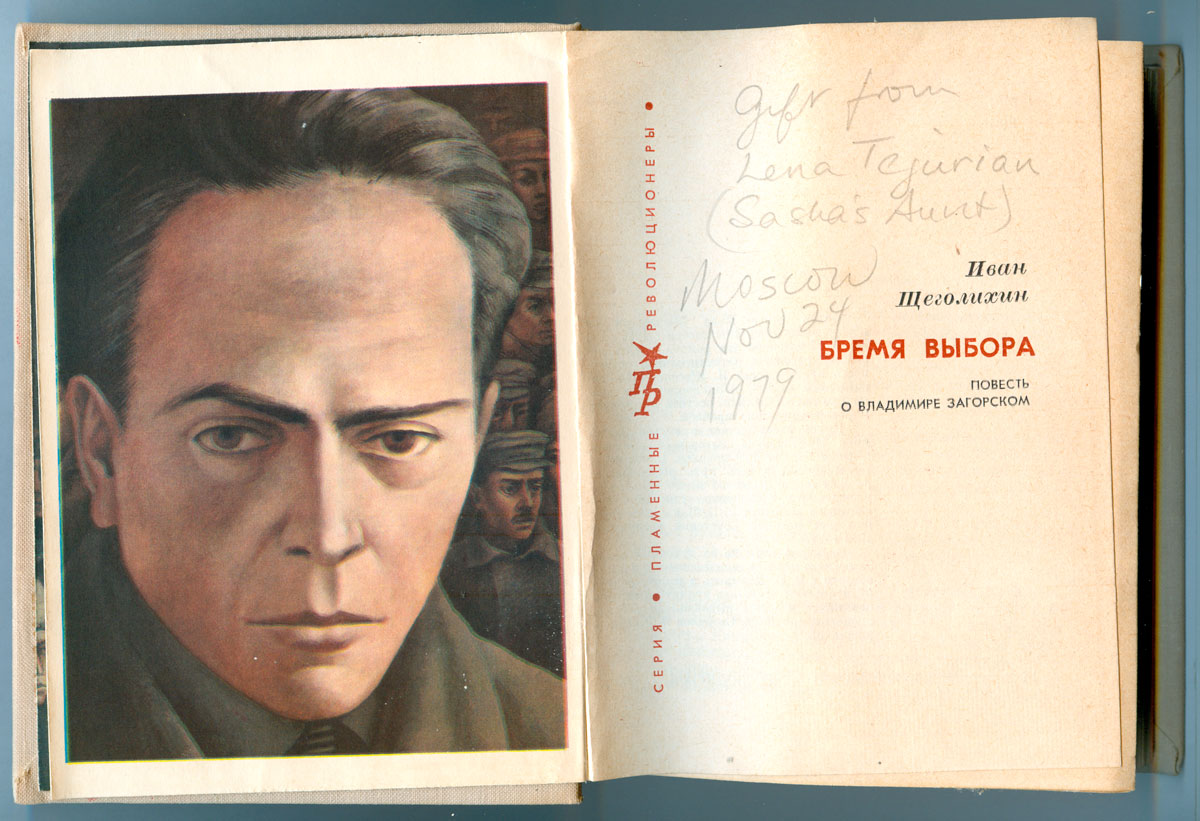 The artist, A. V. Lozenko, seems largely unknown, but Alec found one reference to him HERE.