As I've written about elsewhere, my Celebrate People's History poster series is in part inspired by the down-and-dirty poster printing of 1960s and 70s Third World liberation movements. In many ways the posters created by OSPAAAL (Organization in Solidarity with the People's of Africa, Asia, and Latin America) in Cuba are paradigmatic of this phenomena. They are infinitely inventive in design and color scheme, yet printed on cheap acidic paper, often printed off-register, and were regularly folded into little paper missives that could be stuffed into propaganda publications. In the thirty-plus years since the peak of this kind of production, these OSPAAAL posters have become highly collectible—you can find them being sold for upwards of $500-$1000 a piece. Not surprisingly, this is largely due to their innovative design, rather than their internationalist politics.

OSPAAAL didn't just print posters, but were (and still are) a political organization focused on fighting US imperialism and supporting leftist liberation movements around the world. It developed out of the Tricontinental Conference, a 1966 meeting of delegates representing national liberation movements and political parties from around the world, almost exclusively from the global south. Based in Cuba, OSPAAAL became propagandists for these movements, supporting them through poster production, two different regularly produced journals (Tricontinental and the Tricontinental Bulletin), and a series of longer format books focused on the writings of the intellectual leadership of the movements.

Much has been written about and explored with regards to the OSPAAAL posters, but there is very little in English about their other propaganda production. Here and next week I'm going to look at the books OSPAAAL produced under their publishing wing Tricontinental. The relationship between the book publishing and OSPAAAL's poster and journal production is hazy, as their is no clearly articulated shared editorial group, but the designers and overall style are clearly connected. I've only tracked down ten different books published in Havana under the moniker "Tricontinental," but that doesn't mean that their aren't a lot more out there. While the text on OSPAAAL posters is regularly printed in at least four different languages (Spanish, English, French, and Arabic), and the Tricontinental journal was also published in multiple different language editions (at least Spanish, English, and French), all the books I've found have been in English.

The first book I stumbled upon was by and about Carlos Marighella, the Brazilian guerrilla and revolutionary shot and killed by the dictatorship's police in 1969. Simply entitled Carlos Marighella, it consists of an introduction, a biography, and a few short theoretical pieces by Marighella, and his letter of resignation from the Communist Party of Brazil. This is not the infamous Minimanual of the Urban Guerrilla, popularized by the Black Panthers and the Weather Underground. In many citations in books about those groups the Minimanual is sourced as a Tricontinental publication, but I've found no evidence that such an edition actually exists.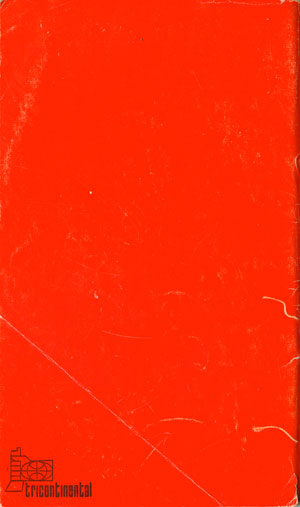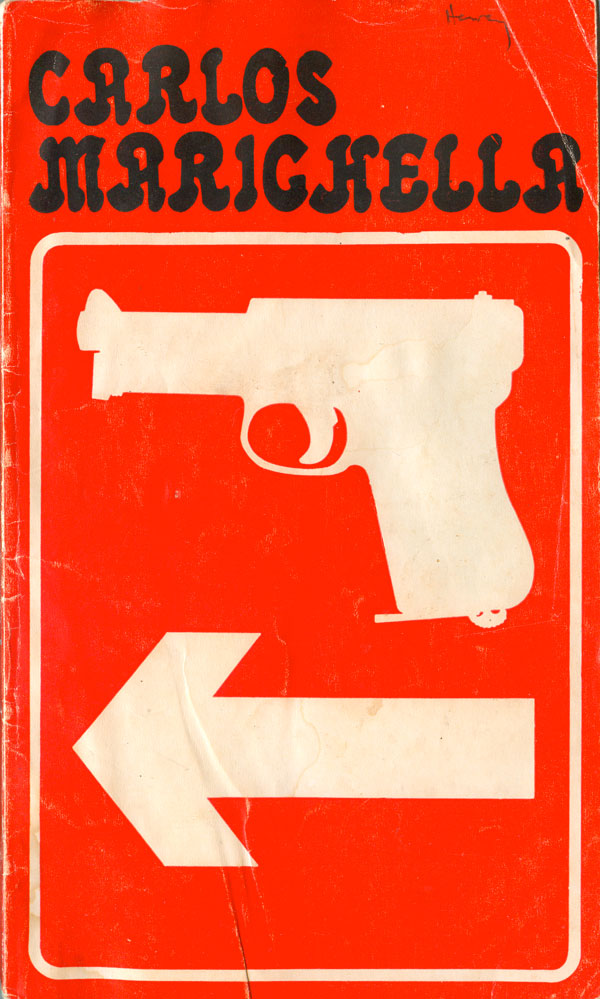 Anyway, on to the cover! The key here is simplicity. Marighella's name runs across the top, letting us know the content, but it sits outside the overall design, which is nothing less than a street sign letting us know that armed struggle awaits us inside the pages. A pistol and an arrow pop out in white on a red field, a thin white line bounding them as a pair of symbols to be read together. The white box has rounded corners, giving it the distinctive feel of street signage, even if the red background throws off the U.S. reader who is likely more familiar with green as the terrain of official road markings. The red has other meanings: communism, emergency, and high alert. I suspect it is also no coincidence that the gun and arrow both point left, notifying us of the obvious direction to turn.

This cover, like most of those published by Tricontinental, was designed by Alfredo Rostgaard. Rostgaard was the artistic director/lead designer for OSPAAAL from its founding in 1966 to 1975 (and died in 2004). Sadly there is little in English about him specifically, but lets just say he would be a likely candidate for quarterback on my fantasy football team of political designers. He draws from a wide range of influences (pop art, Soviet design, visual vernacular, psychedelia), is not afraid to take chances and experiment, yet also is committed to simple and efficient solutions to complicated problems thrown up by the mixing of politics and design. created by a commitment to not just design, but politics as well.

As you can see from the inside spread of front matter below, the contents of the book are also elegantly designed. This book is from "the men" collection, with a little icon identifying it as such. I suspect "the men" is supposed to be a catch-all term for writings by revolutionary theorists and leaders, and as far as I know Tricontinental didn't publish any books by women who claimed those identities. Another cool thing about most Cuban books is that in the back they list the when, where, and how of the books publication in far more specific terms than we are familiar with here. My copy of the Carlos Marighella states that it was printed in an edition of 10,000 copies in January 1970, the "Year of the Ten Million Tons," at the Camilo Cienfuegos Press in Havana.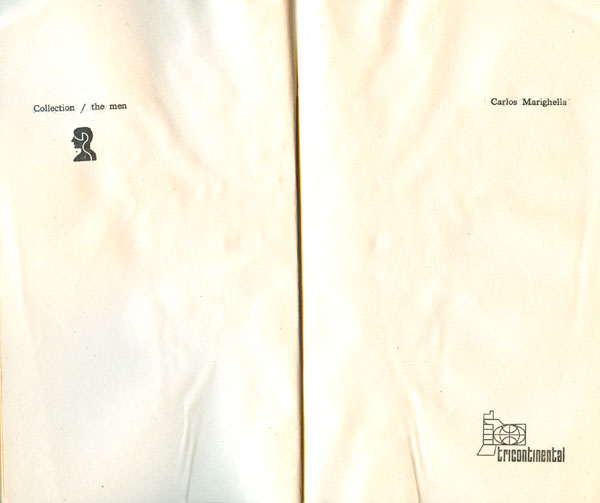 In April 1970, Palestine: Crisis and Liberation was printed in an edition of 20,000 copies on the Maria Reguera Gómez Press, Unidad Productora 08 at the Instituto del Libro, Havana. This cover is another model for efficiency and ingenuity. The design is once again by Rostgaard, using an image by Faustino Perez from a 1968 OSPAAAL poster in solidarity with Palestine. At first glance a set of abstract shapes, the cover image quickly collects into the profile of an Arab man wearing a head scarf (looking left, of course), but just as quickly disassembles again into a gun barrel as eye/goggles, and a wave as a mouth and beard. The gun notifies us that this is a guerrilla, and the wave is also significant, as the Israeli '67 war had cut off Palestinians in the West Bank from the Mediterranean Sea, and began to make clear that Israel's long term goal was not simply dispossession of Palestinians from their land, but complete control of natural resources, in particular water. The simple thin sans serif title at the bottom of the cover tells us the name of the book but smartly stays out of the way of the overall impact of the image.
Like the Marighella book, the spine and back cover are blank other than the Tricontinental logo, which is composed of the same elements as the OSPAAAL logo (a globe and a hand holding a rifle aloft) but in a different style and formation. There is something both jarring and refreshing to me about all this empty space, as almost every book today has every square inch of surface area covered with text and image.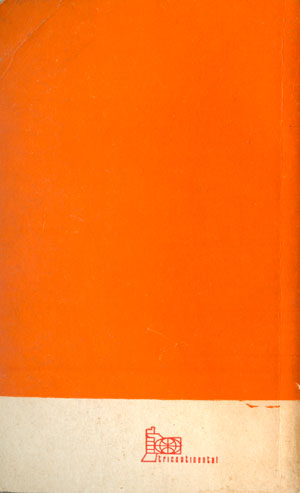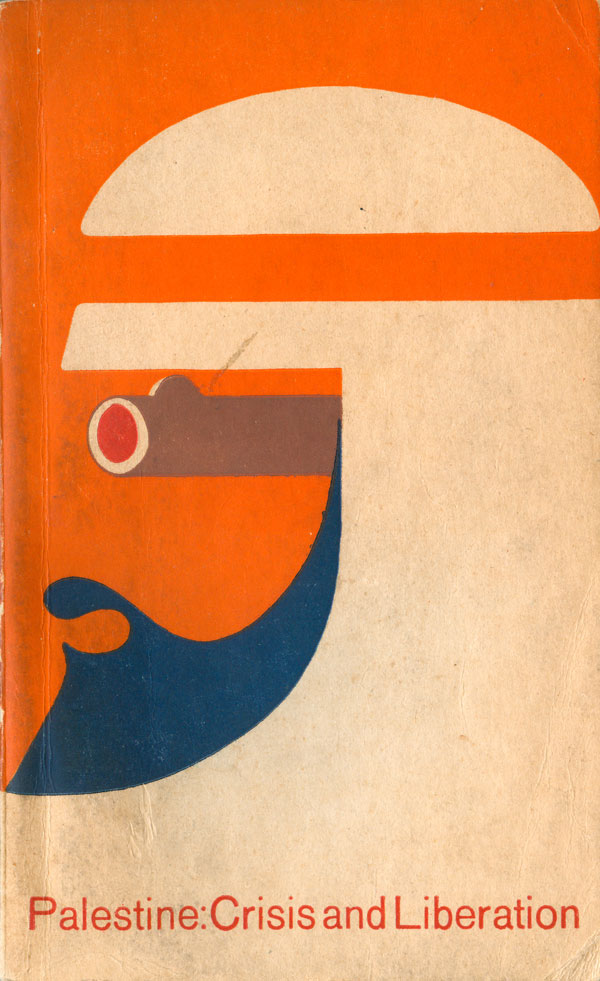 This book is part of a different collection, "analysis," with a logo that makes a bit more sense the one used for "the men," as the lines in the profile frame the brain and create a trail to the mouth.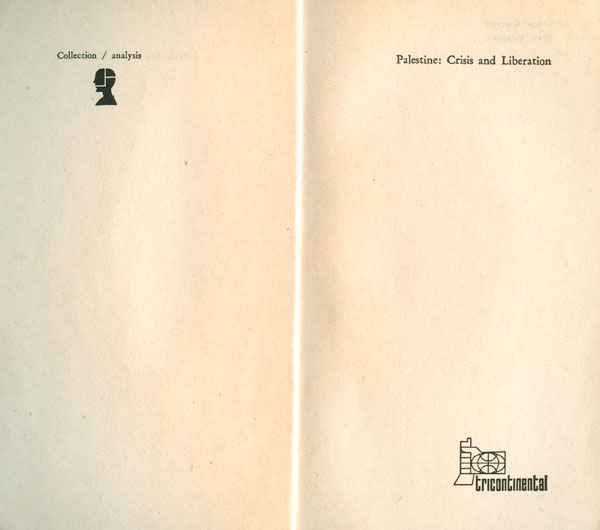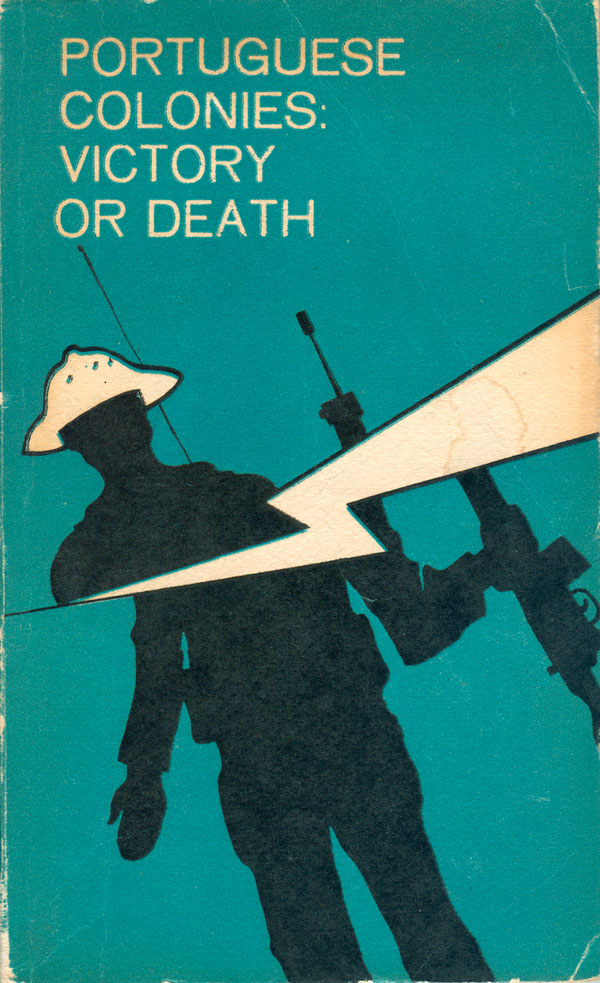 I'm not sure if it would be good or simply embarrassing if I could capture and share my "oohs" and "aahs" as I found each of these books, and look over them again. Portuguese Colonies: Victory or Death. At the time—1971—that's all that needed to be said, and Rostgaard is smart enough to keep it that simple. Sans serif white letters announce the title in the top left corner. The bulk of the cover is made up of a Portuguese soldier—signified by the white safari hat—in shadowed outline being struck by lightning. The electric bolt, shooting from right to left, bisects both the soldier and the cover. The soldier's posture is open—arms out to the sides—as if he's been caught unawares, victim of a stealth strike, and now his head and shoulders are quietly sliding off his torso. This book was printed in an edition of 5,000 copies in April 1971, the "Year of Productivity," on the Press Urselia Díaz Baéz at Instituto Cubano de Libro, Havana.

Turcios Lima is named after—and obviously about—Lima, a leader of the Guatemalan group Frente Guerrillero Edgar Ibarra, a split from the FAR (Revolutionary Armed Forces). Lima was a participant in the Tricontinental Conference in 1966, and more closely aligned with Cuba than some of the other Guatemalan communist factions. He died in a car accident at the end of 1966, and is lesser known here in the U.S. than many of the other political leaders highlighted in these books. The cover design is once again by Rostgaard and has many of the celebrated markings of '60s Cuban poster design. The image is made of bold shapes of color, the background becoming almost abstract and slightly psychedelic with the forms rounded and softened at their edges. Lima's face has much more detail, setting it off from the background and focusing the readers eyes on his outward stare. The title is clean and unassuming in italicized Bodoni Poster.

Turcios Lima doesn't give a full accounting of the print run in the back, but does state that the book was printed in January 1970 at United 08, the Book Institute, Havana.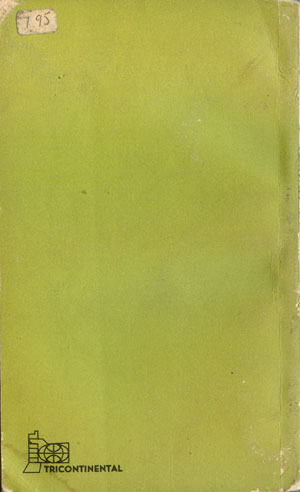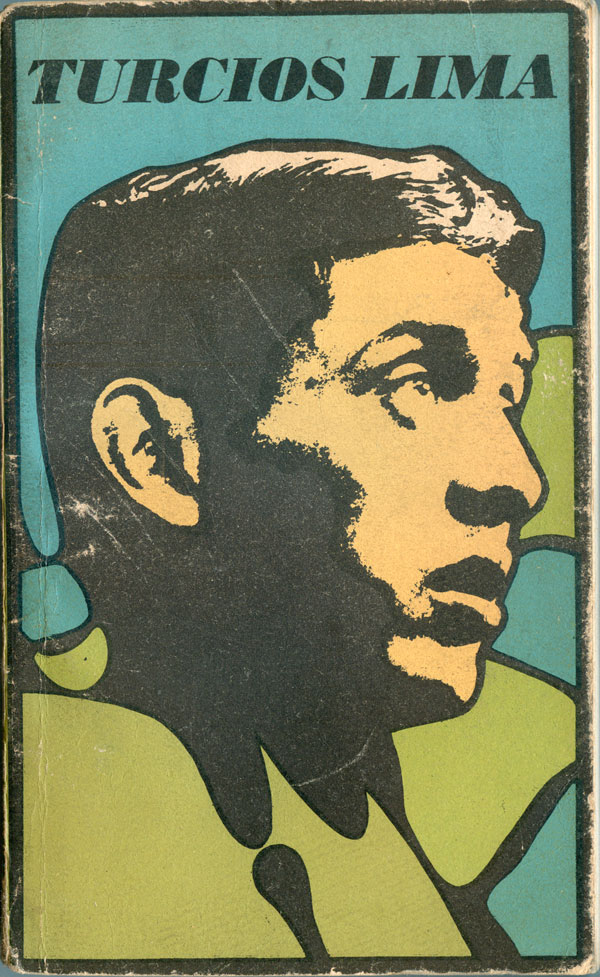 Next week I'll look at a half dozen more Tricontinental books. And after that…you'll just have to check back in and see for yourself!