I guess did this a little backwards. I focused on the later published books last week, and now here is Puerto Rico: Analysis of a Plebiscite, as far as I can tell the first English language book published by Tricontinental Press—otherwise called "Tricontinental Collection" on these early books. It was printed in March 1968, the "Year of the Heroic Guerrilla," a translation of a Spanish language text published originally by Tricontinental in 1967. Although not attributed, I suspect it was designed by Alfredo Rostgaard.

The cover is handsome, but a bit oblique for OSPAAAL. A protesting crowd is rendered in large halftone dots, with some police presence apparent front and center. The policeman is further singled out by being stamped "Made in USA" in blue, a smart use of duotone. The title is in a simple stencil font, but laid out with character, and the subtitle is placed on a blank white shape, evoking the protest placards in the photograph.

The cover wraps around, with the protest scene continuing across the back cover. In addition there is an advertisement on the back for the next Tricontinental title, Ho Chi Minh's Selected Works. This implies a different perspective on book selling than contemporary publishers hold. Rather than explaining and pushing you to buy the book you have in your hand, the goal is to alert you to the next book you'll want to pick up. This makes it clear that they say these books as a series, a set people would want to buy like they would by a serialized journal.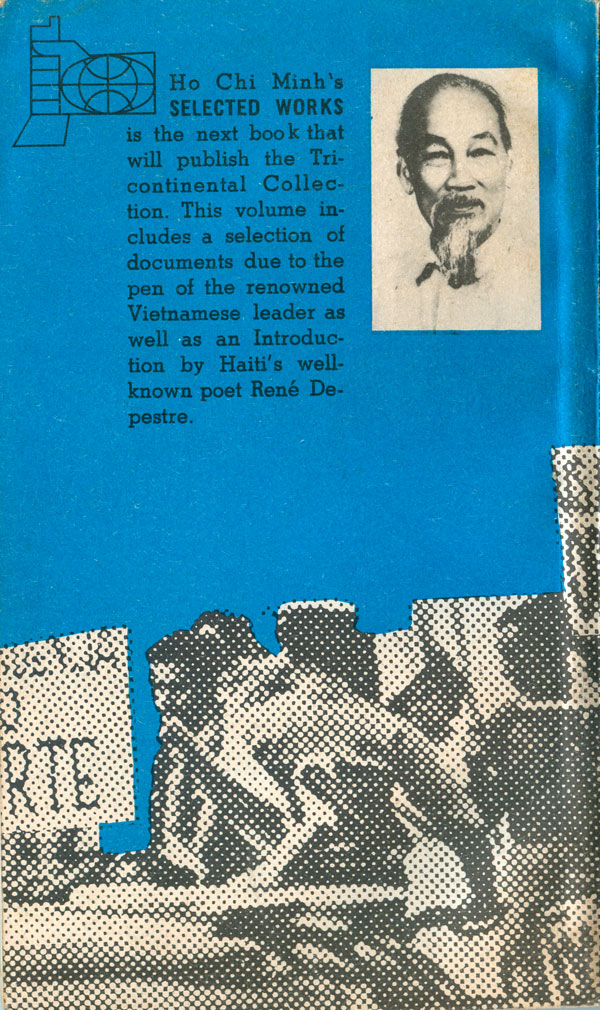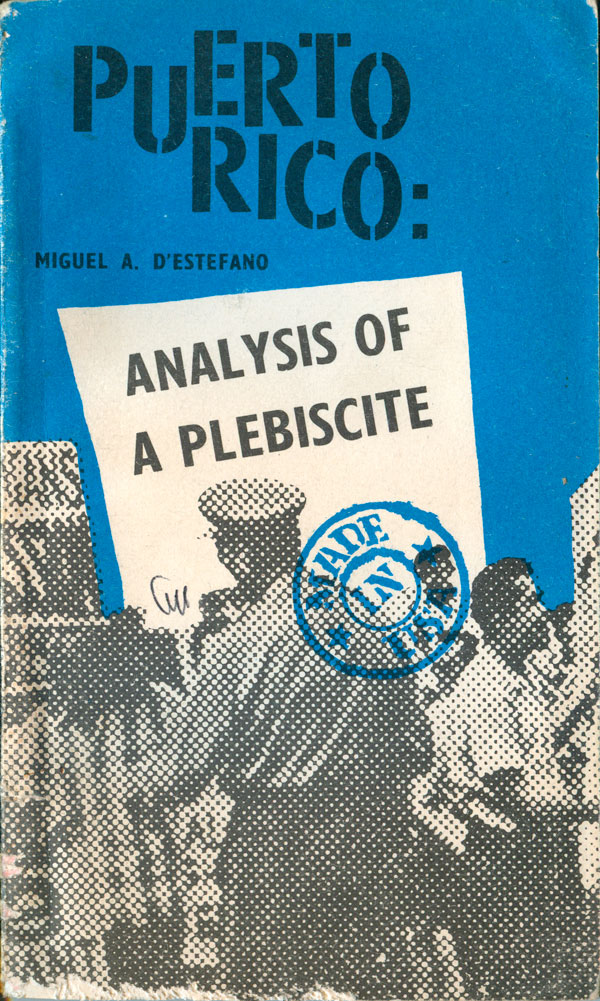 A month or so after picking up the above book, I found the alternative edition below. The cover is very similar, yet the white space is filled in with blue, and the titles are cleaned up and straightened. Although the changes are minor, it makes the cover significantly less dynamic. The insides are almost identical (including the date and location of printing), which makes me wonder if this version was first, and it was decided it wasn't dynamic enough, so the books were re-covered. The other major difference with this second cover is that there is no longer an advertisement for the upcoming Ho Chi Minh book on the back cover.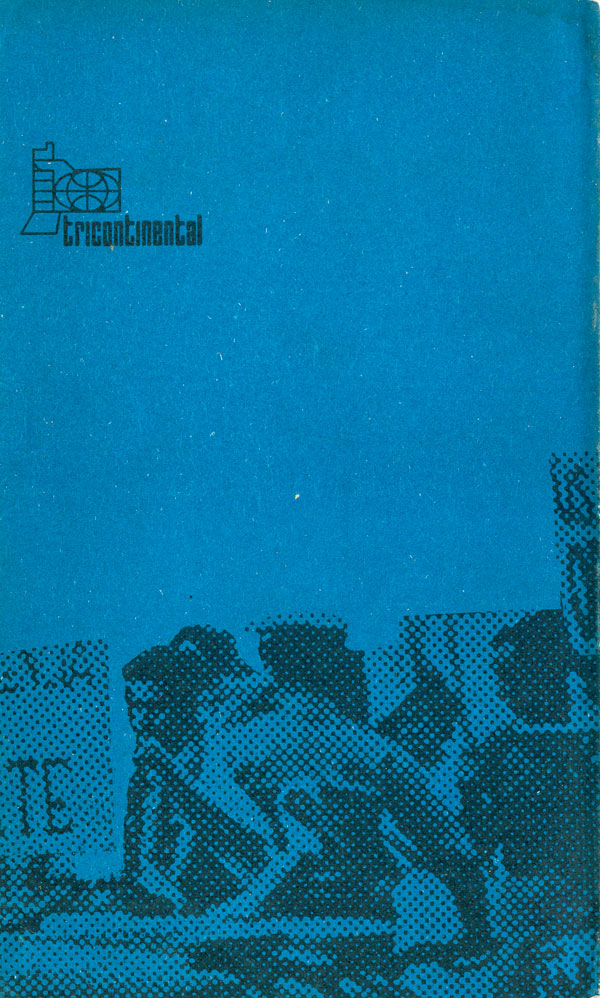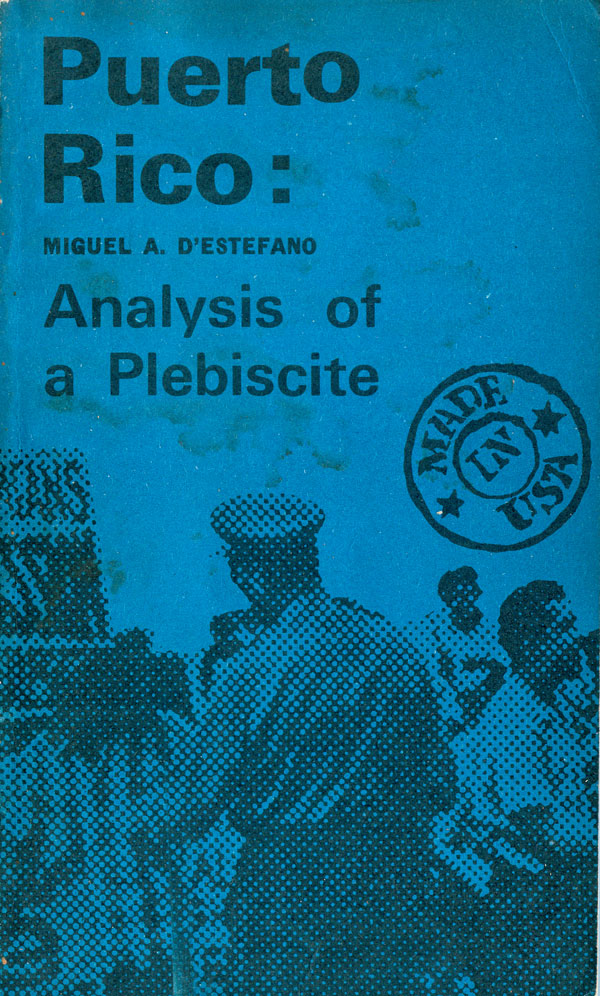 I believe The second English-language book produced by Tricontinental is Selected Works of Ho Chi Minh. It was published in July, 1968 at "José Maceo" production unit 07 of the Instito del Libro, Havana. The cover design is not attributed, but I assume it was done by José González (see the Ben Barka book below). The photo of Ho Chi Minh used on the back of Puerto Rico: Analysis of a Plebiscite above is now blown up into large halftone dots, tightly cropped, and dropped onto a bright orange background. This effectively converts Ho from a man into an icon. It's a very simple set of steps, but it makes for a powerful image and a handsome cover.

I must admit that as a contemporary cover designer, I get exhausted by the demands from publishers and authors to put a huge amount of information on a book cover. Often the title is 6 to 8 words, a subtitle might be another half dozen, the authors name, quite possibly a "preface by," and maybe even a short pull quote from someone else promoting the book. And that's just the text. The simplicity of this Ho cover sits in such stark contrast. The publisher and designer trust that the reader will know who he is, and his face alone will be strong enough to pull the audience in. I know that we live in a completely different media environment than we did in 1968 (not that I was alive then…) but I still can't help but feel nostalgic for this era of book design I missed out on.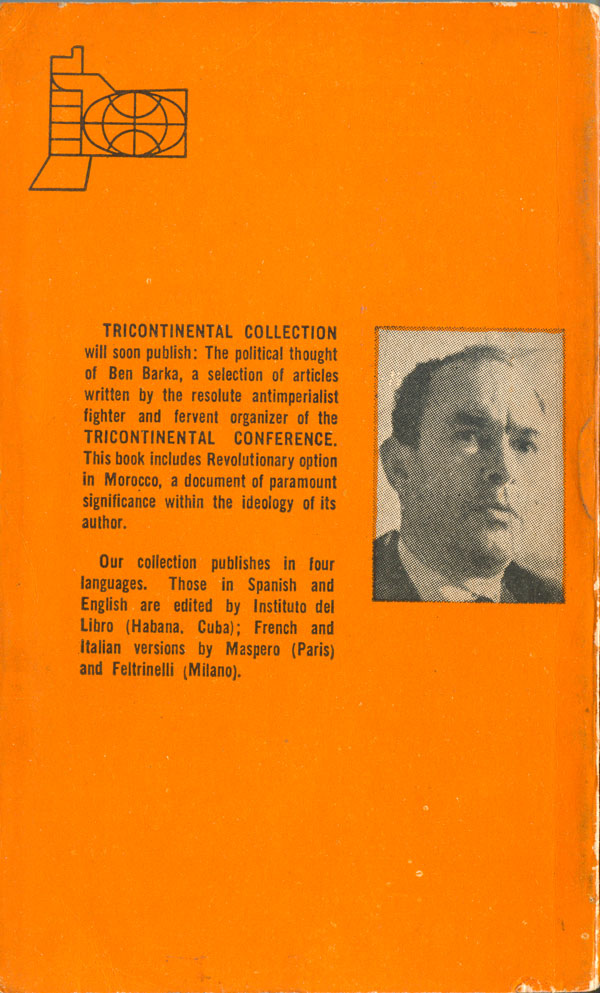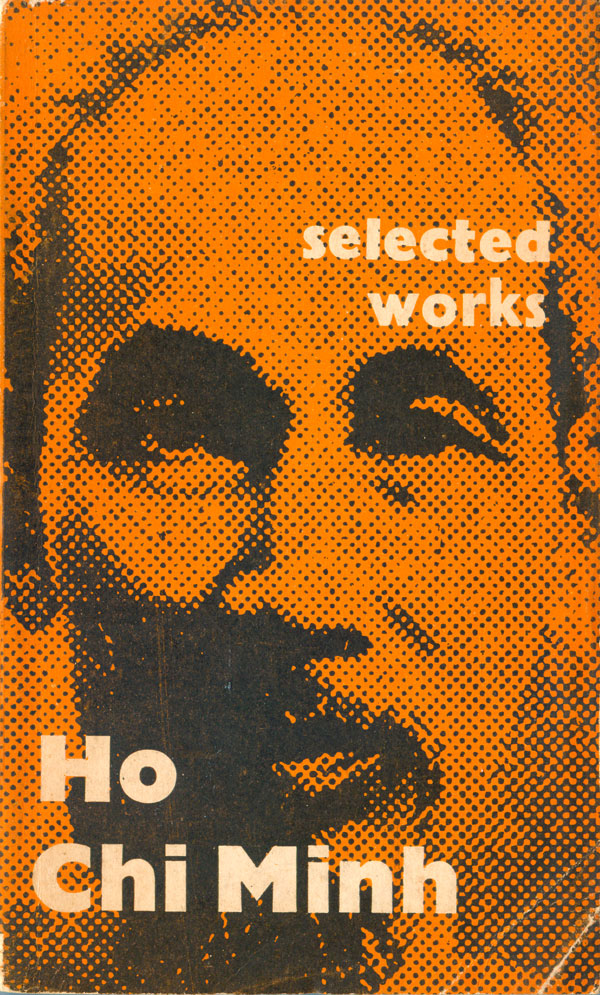 Ben Barka is an almost unknown name today in the US, even amongst a large segment of the Left, but that wasn't so in the 60s and 70s. Barka was one of the architects of Moroccan independence, and by most accounts a very principled socialist, forced into exile and murdered under hazy circumstances. After gaining independence, he struggled with—and ultimately failed in—building a domestic economy and balancing all the military and economic forces at work at home, so he turned to the international stage, becoming a spokesman for a humanist Third World Communism. He was one of the organizers of the Tricontinental Conference in 1966, and it makes total sense that the press and organization named after said conference would honor him with this volume. The Political Thought of Ben Barka was published in August of 1968 at production unit 08 of the Instito del Libro, Havana. The cover design is by José González and follows the same basic design format at the Ho Chi Minh book. Barka's face emerges from a red field out of a black halftone pattern, with the title popping out in white. Barak looks serious—he is thinking, after all—and the overall effect is quintessential 60s/70s Third World political design. The paper is raw, the registration is slightly off, and the black on red ink all adds up to physicality, to a book object that reads "revolutionary."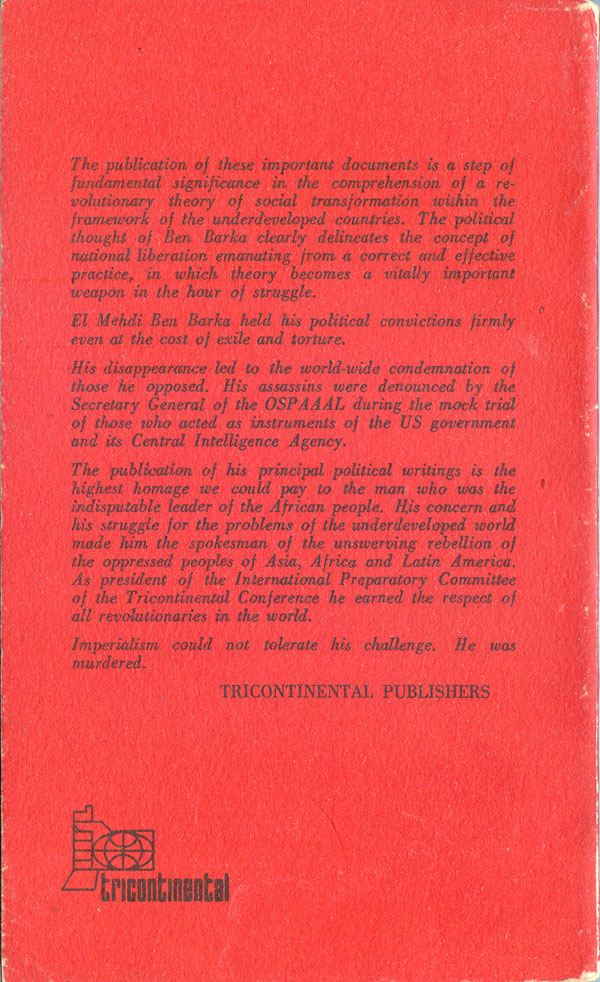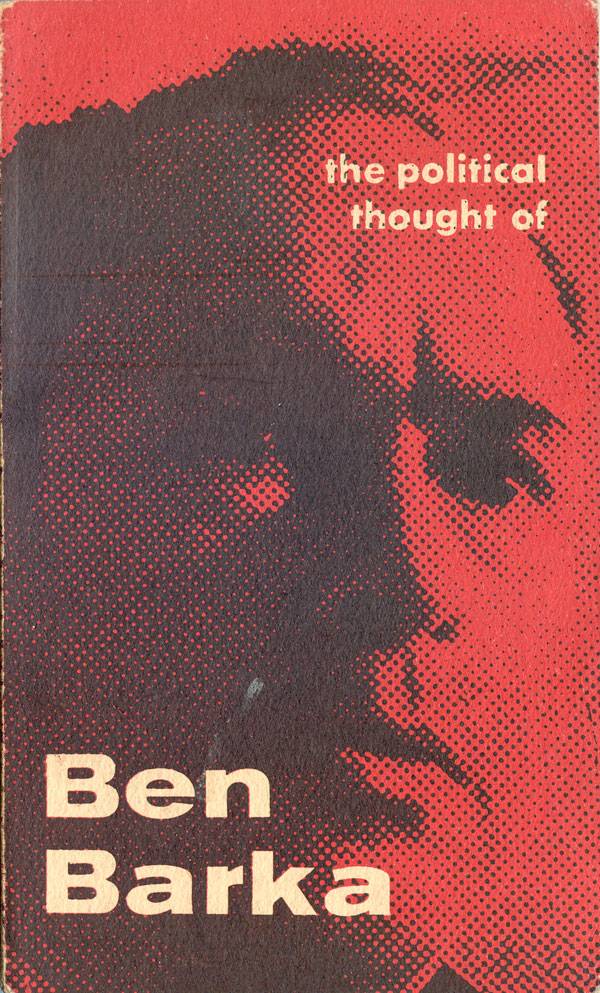 Finally we have Volume 1 of Kim Il Sung's scintillating For the Victory of the Anti-Imperialist Revolutionary Cause. As you can tell from the title, Il Sung has the amazing ability to say something that should take about three words in nine or ten. It appears as if this book is the Cuban's 60th birthday present to the good leader, and what a present it is, two whole volumes of completely unreadable political jargon. Published in March 1972, the "Year of Emulation," the print run is not listed. Rostgaard designed the insides, but Lucio is attributed the cover. Given that the cover is the most basic of type treatment, I wonder if there was at some point an illustrated dust jacket that is missing from my copy. I also have yet to track down volume 2, but I also haven't exactly been hunting deep for it.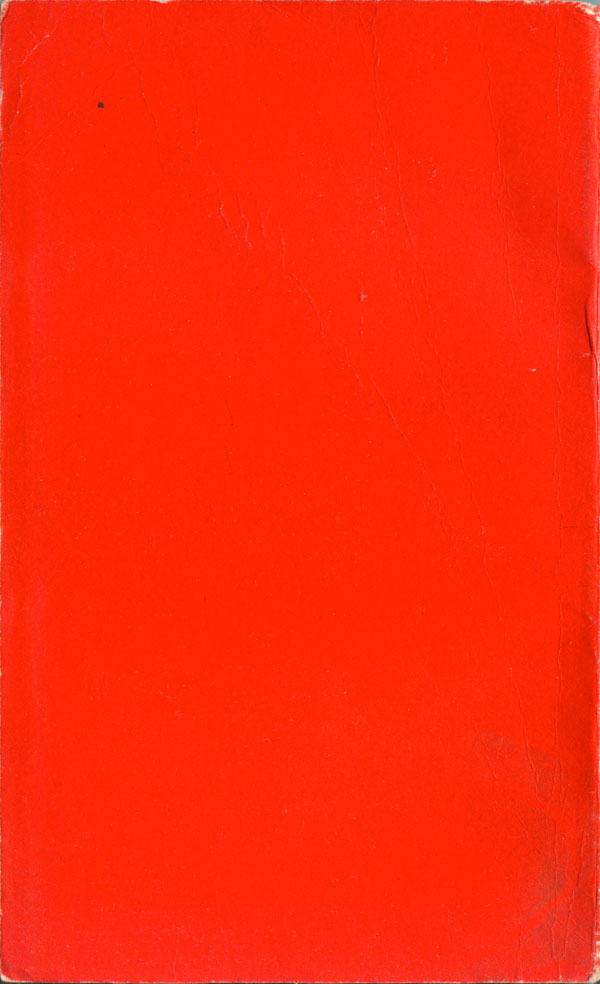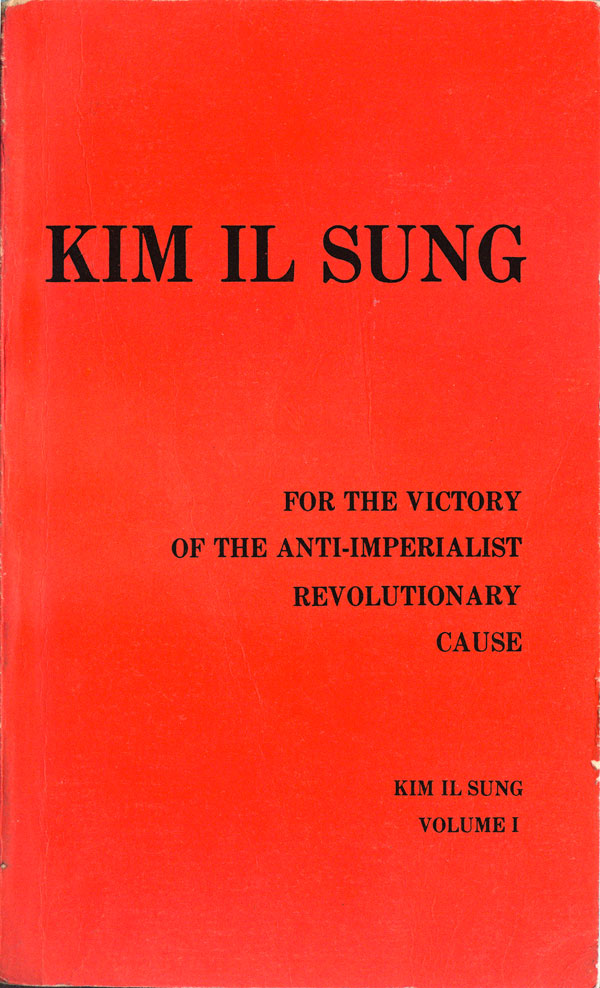 If anyone out there has any additional Tricontinental Press titles, please let me know. I'd love to get scans to put up here on the blog, or even just bibliographic info so I can try to track down copies.