This week we take a trip a little bit beyond the limits of my friends' and my book collections. This is the first in a series of posts collecting the book covers of the mysterious author known as B. Traven. Between my personal collection, a selection of friends bookshelves, the Kate Sharpley Library, and some serious internet hunting, I've gathered over 90 different covers for about a dozen Traven novels. Traven is most well known for his successful novel The Treasure of the Sierra Madre, which was made into an even more successful film in 1948 starring Humphrey Bogart.

The interesting thing for me is that Traven was also an anarchist and anti-capitalist, and because of the success of Treasure, as well as The Death Ship and his series of Jungle novels (all of which I'll be featuring in coming weeks), he is probably one of the most published and translated anarchist writers ever. Few other than popular fiction authors get such a diverse collection of covers, and Traven and his politics have had hundreds of covers over the 80 plus years his books have been in print. Today we'll start from the beginning, here's sixteen covers from The Treasure of the Sierra Madre.

The cover above is from an early (I believe the first) American edition. Below are a couple 60s and 70s pocket paperbacks I like, especially the water-colored gold diggers in the shadow of the profile. The hand-drawn type keeps the whole thing fresh. The cover on the right is from the 1963 Time, Inc. edition, cover design by Joseph Cellini.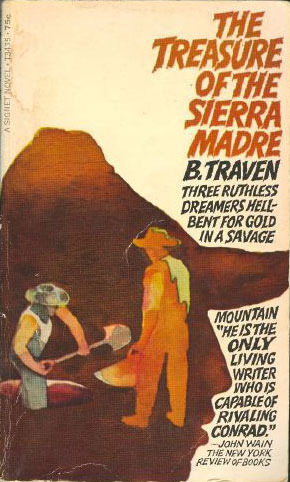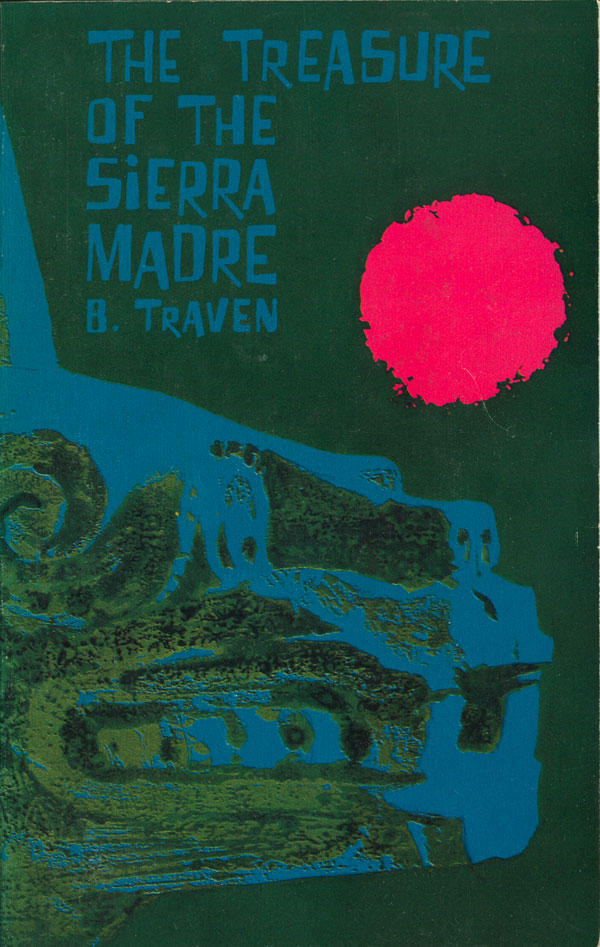 A couple early pocket paperbacks, most likely from the 50s or early 60s, the one on the left is clearly a movie tie-in with the painting of Bogart front and center: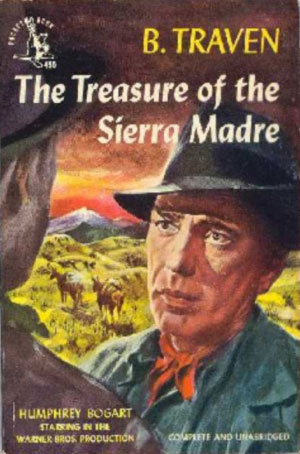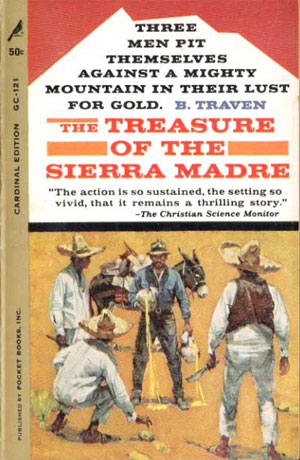 Some early versions, including the first UK Penguin paperback and possibly the first German edition (hardback, this is the image embossed in the cover):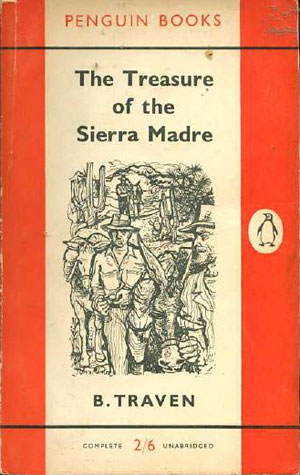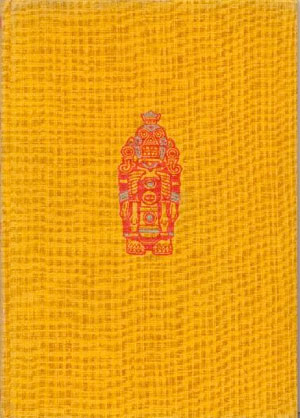 Here's a couple nice Italian covers, one from the 60s, and a more recent attempt: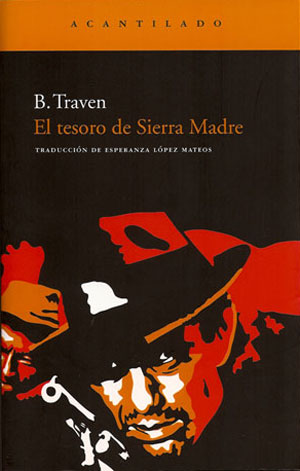 An effective but unremarkable German edition from the 70s and a UK paperback published by Mayflower Dell in 1966 with a photographic cover that seems to work in spite of itself: pedestrian, yet direct and clear, the all lowercase title is a nice touch: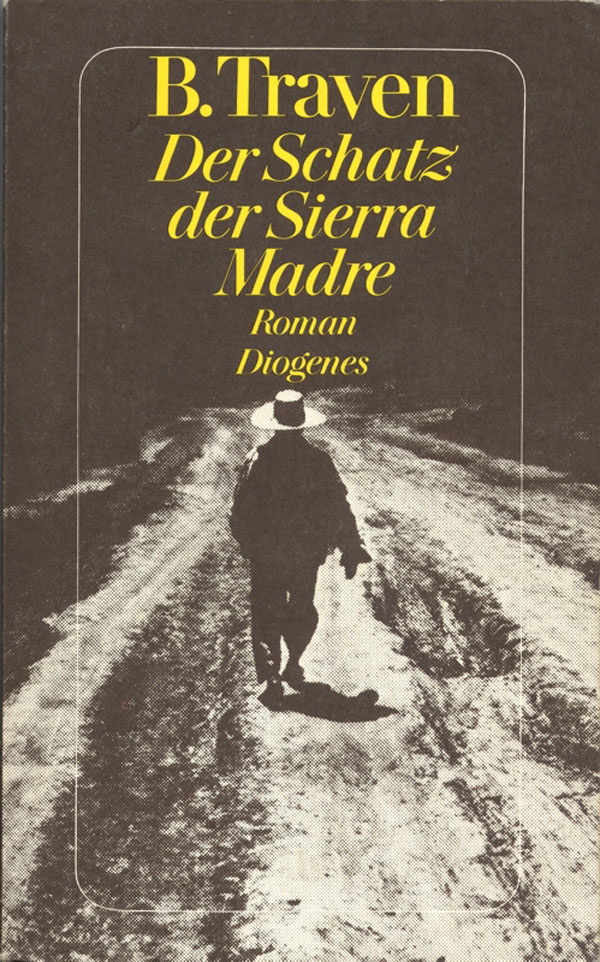 The current US trade paperback edition, as well as a strange and somewhat awkward German copy from the 80s: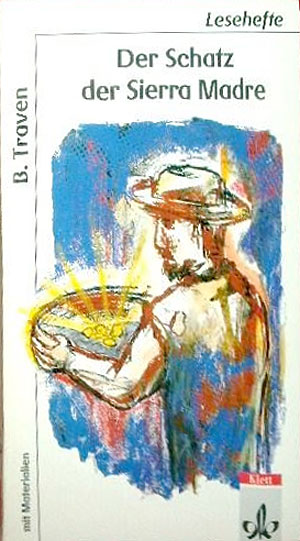 And here are more recent (90s/2000s) editions from France, Italy, and the US: