For the next week I'm in Pittsburgh helping Justseeds install our piece in the upcoming Pittburgh Biennial, so unfortunately I don't have a ton of time for the next couple weeks blog posts. I'm going to keep these pretty brief, and build up some energy and research for the weeks to come!

This week I've got a couple odds and ends, including a nice postcard from Eberhardt Press I recently dug out (to the right; if you want to see the rest of Eberhardt's books, check out the posts HERE), and handful more covers from New Century Publishers, to follow up on last week's post (see HERE).

For the most part these four New Century covers are not much to look at, but the cover of Eugene Dennis' The People Against the Trusts (1948) has its merits, the various shades of light blue and the white box hard-cocked counter-clockwise in the background. I also quite like Carl Hirsch's Terror at Trumbull (1955). A pamphlet I believe is about attempts to desegregate an all-white housing project named Trumbull Park in Chicago starting in 1953. The bold sans serif lowercase title is strong, and the abstract tear shapes laid on top of the broken window are a nice touch. This cover reminds me of the one I designed for AK Thompson's Black Block, White Riot (AK Press, 2010), although it isn't a direct influence as I only recently found it (check it out HERE).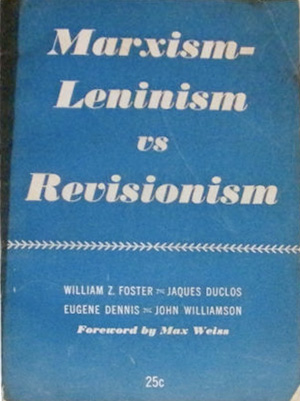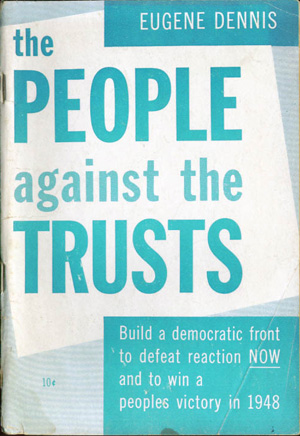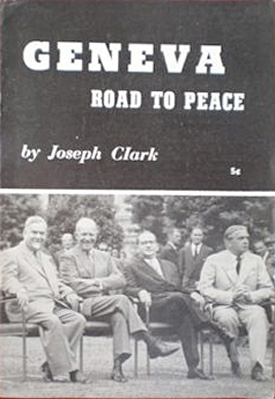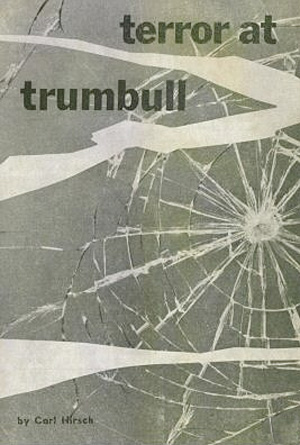 In other follow-ups, although technically not a cover from a New World Paperbacks book, I found this great design from an old International Publishers volume (Communist Party publishers and the parent company of New World). It's a 1937 edition of Jurgen Kuczynski's New Fashions in Wage Theory, and its simplicity is stunning to me. The seven thin horizontal lines that contain the title and author by-line are all the graphic elements that this cover needs, and their not-quite even spacing adds just enough dissonance to pull it all together.

Back in week 53 (HERE) I included an early printing of New World Paperbacks' John Brown by Du Bois, and mentioned a reddened later printing, which I finally tracked down my copy of and is below to the right.