Justice. Defund. Abolish: For Black Lives is an exhibition in the windows of Co-Prosperity Sphere in the Chicago Bridgeport neighborhood. In addition to massive displays of the Black Lives Matter Chicago demands the exhibition features graphics compiled from Justseeds Art Cooperative and For the People Art Collective. The collection of over sixty graphics by nearly forty artists was curated by Monica Trinidad with support from Aaron Hughes.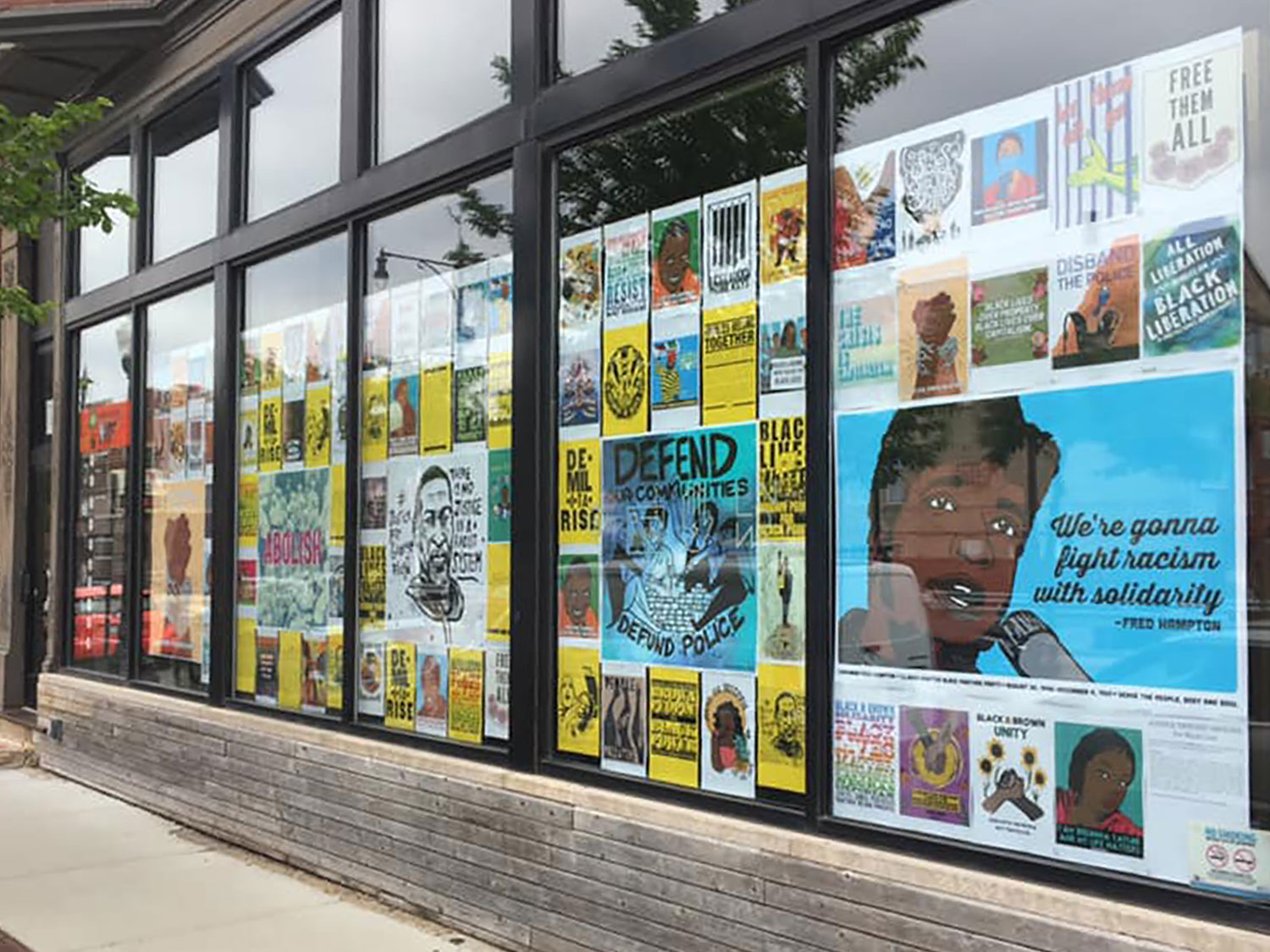 Justice. Defund. Abolish: For Black Lives installation at Co-Prosperity Sphere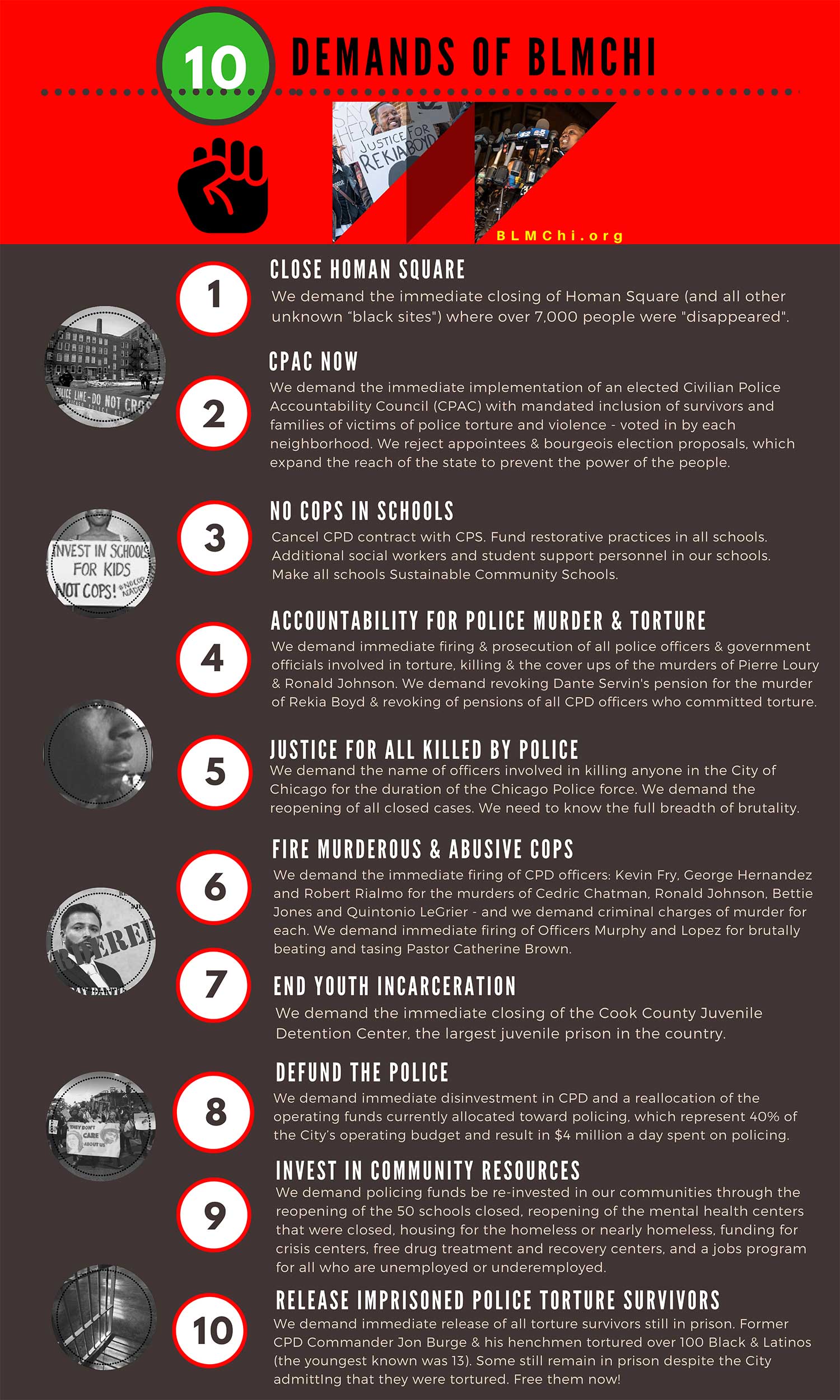 The artists include Aaron Hughes, Cori Lin, Chicago ACT Collective, Damon Locks, Danbee Kim, Dhara Shah, Grae Rosa, Helena Kim, Hoofprint Design, Jesus Barraza, Jenna Kang, Jenny Q., Josiah Werning, Jose (Lupe) Ortiz, Josh MacPhee, Kaitlynn Radloff, Louisa Zheng, Mazatl, Melanie Cervantes, Monica Trinidad, Naimah Creates, Nicolas Lampert, Nicole Marroquin, Nicole Trinidad, Priscilla Cha, Rebecca BurWei, Robert Trujillo, Roger Peet, Shaina Lu, Sam Kirk, Sara Briseño Torres, Sasha Kleiman, Silvia Ines Gonzalez, Sheika Lugtu, Shirien Damra, Unapologetic Street Series, William Estrada, Zitlali Yunuhem, and Zola.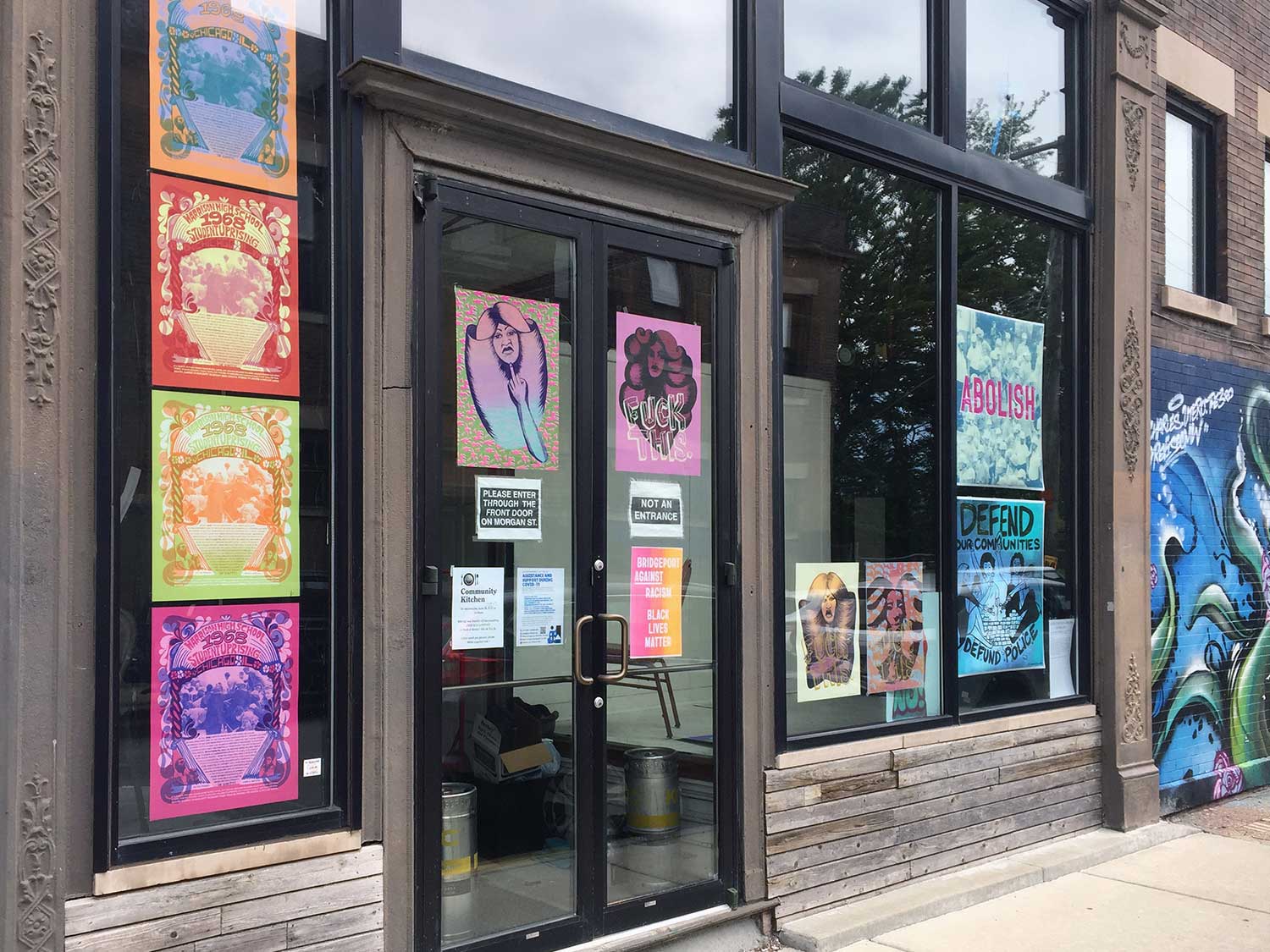 Justice. Defund. Abolish: For Black Lives installation at Co-Prosperity Sphere
The installation includes five graphics blown up to fill the windows. They are Damon Locks's graphic featuring a beautiful drawing of George Floyd and the words "Justice for George Floyd" and "There is no justice in a racist system"; Grae Rosa's graphic of Black and Brown hands rising in solidarity with text reading "Black and Brown Unity" and "Juntxs Triunfamos"; Monica Trinidad's graphic that reads "Defend Our Communities, Defund Police"; Nicole Marroquin and Hoofprint Design's graphic declaring "Abolish" and using a photograph of the aftermath of the 1973 Froebel Student Uprising; and Melanie Cervantes's graphic of Fred Hampton with his quote, "We are going to fight racism with solidarity".
Hampton's quote sums up the intentions of the installation and the important work ahead.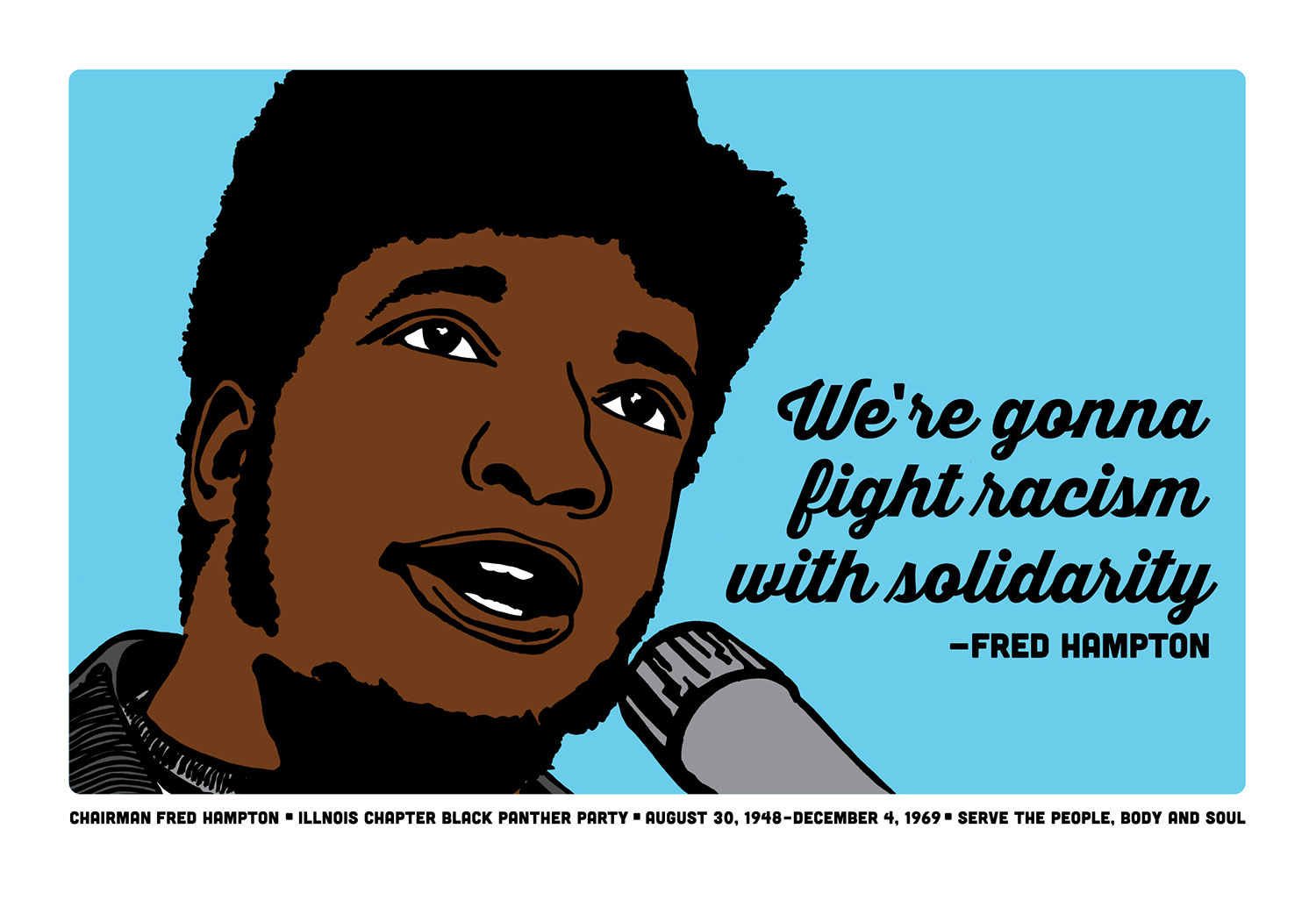 Fred Hampton, Melanie Cervantes
Justice. Defund. Abolish: For Black Lives installation at Co-Prosperity Sphere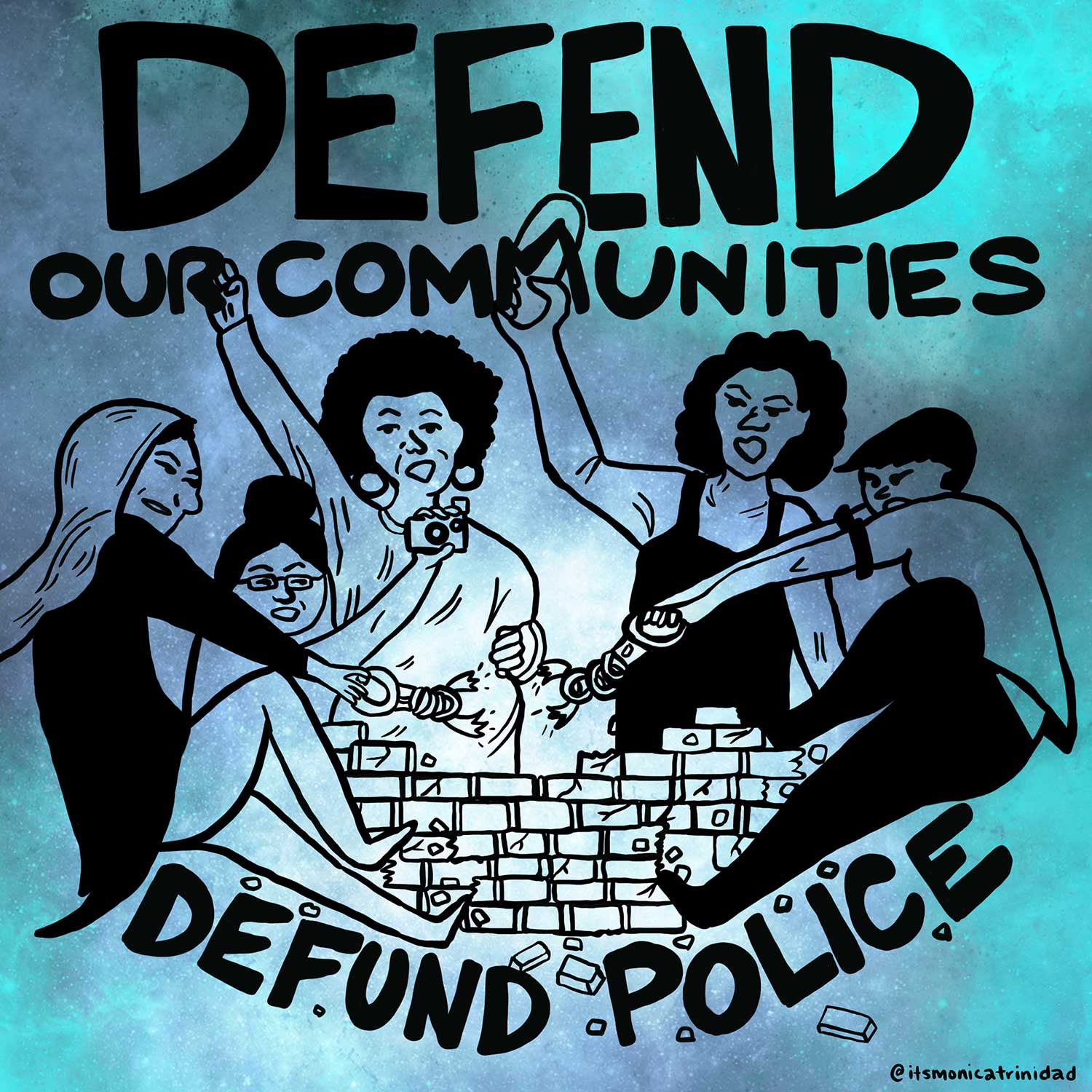 Defend Our Communities, Defund Police, Monica Trinidad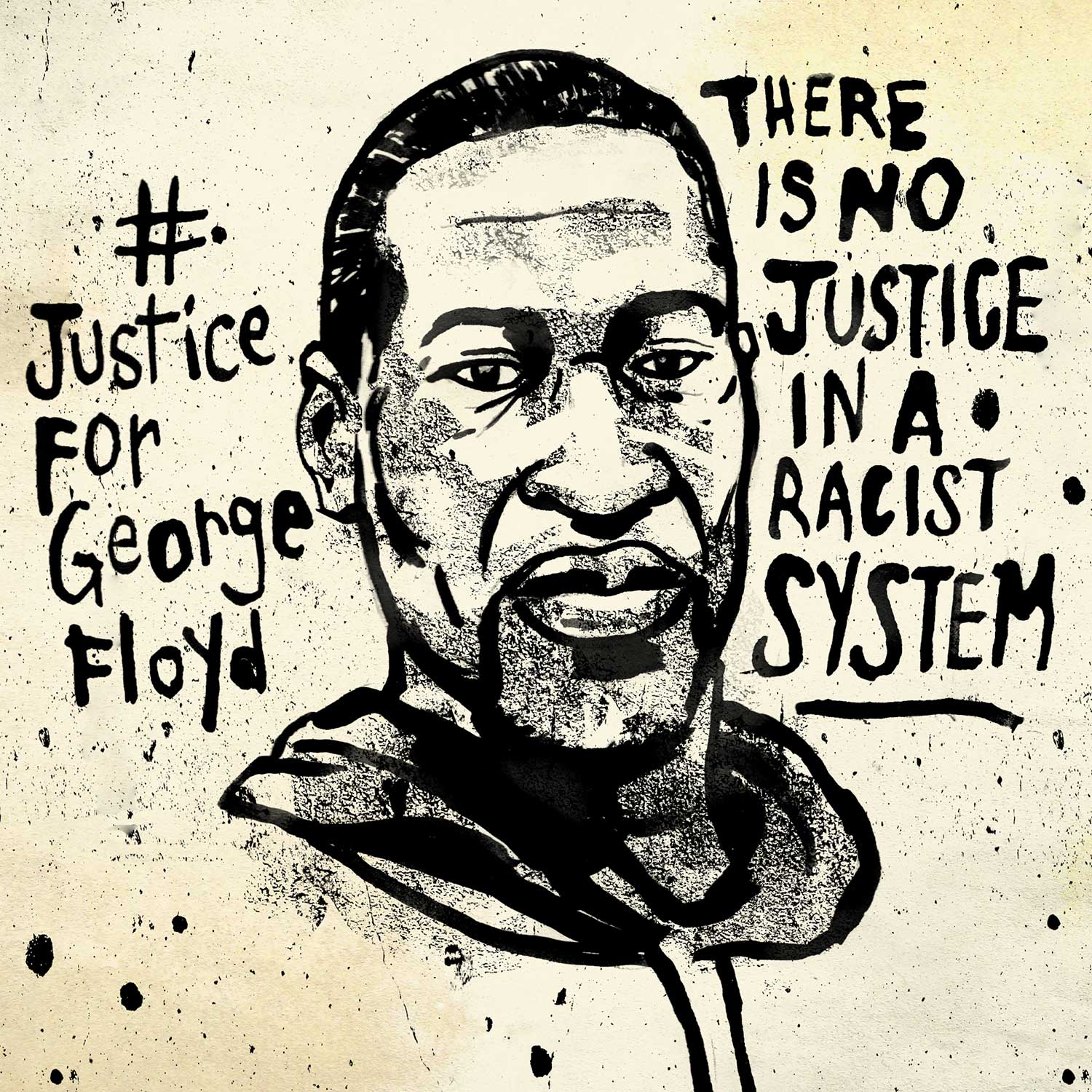 Justice For George Floyd, Damon Locks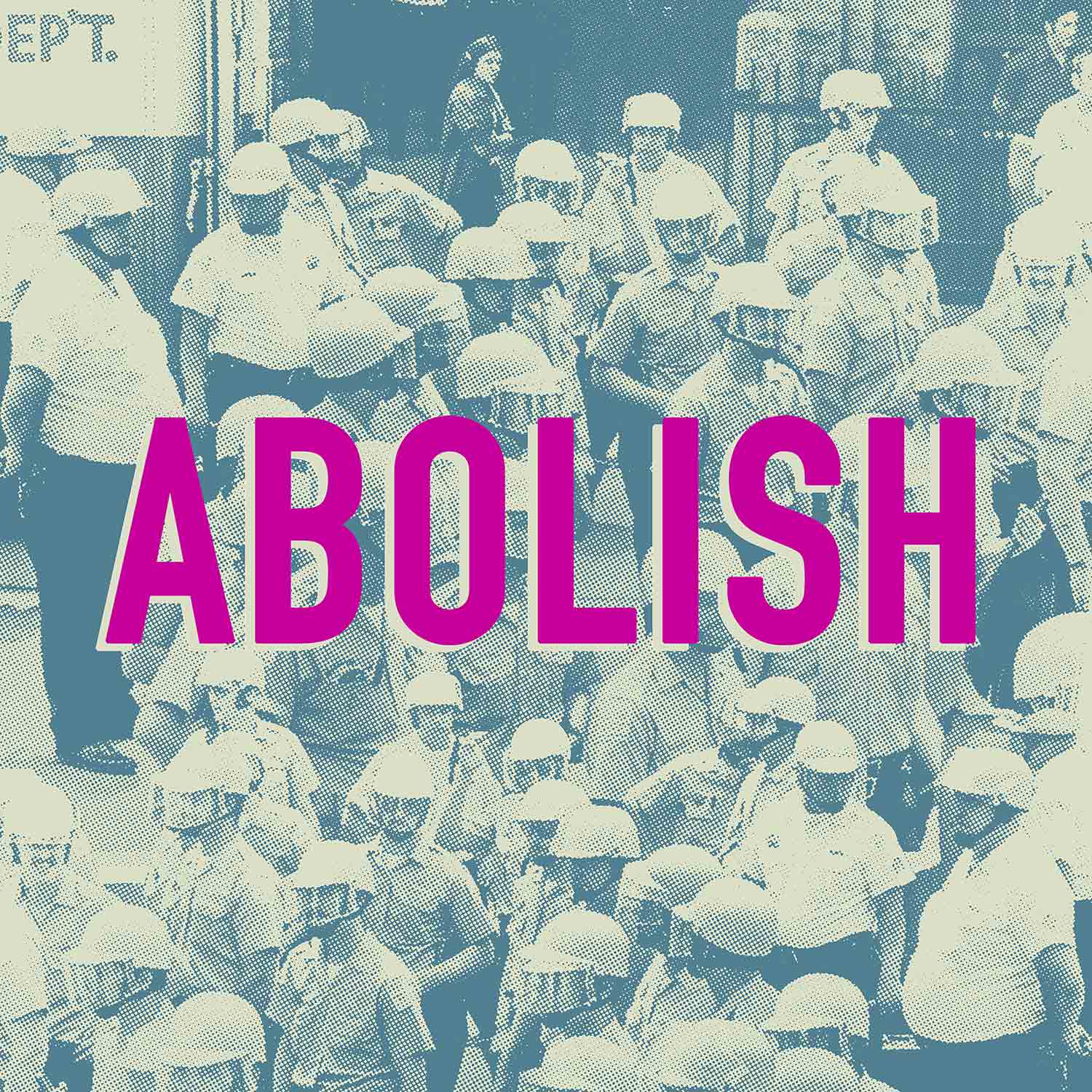 Abolish, Nicole Marroquin and Hoofprint Design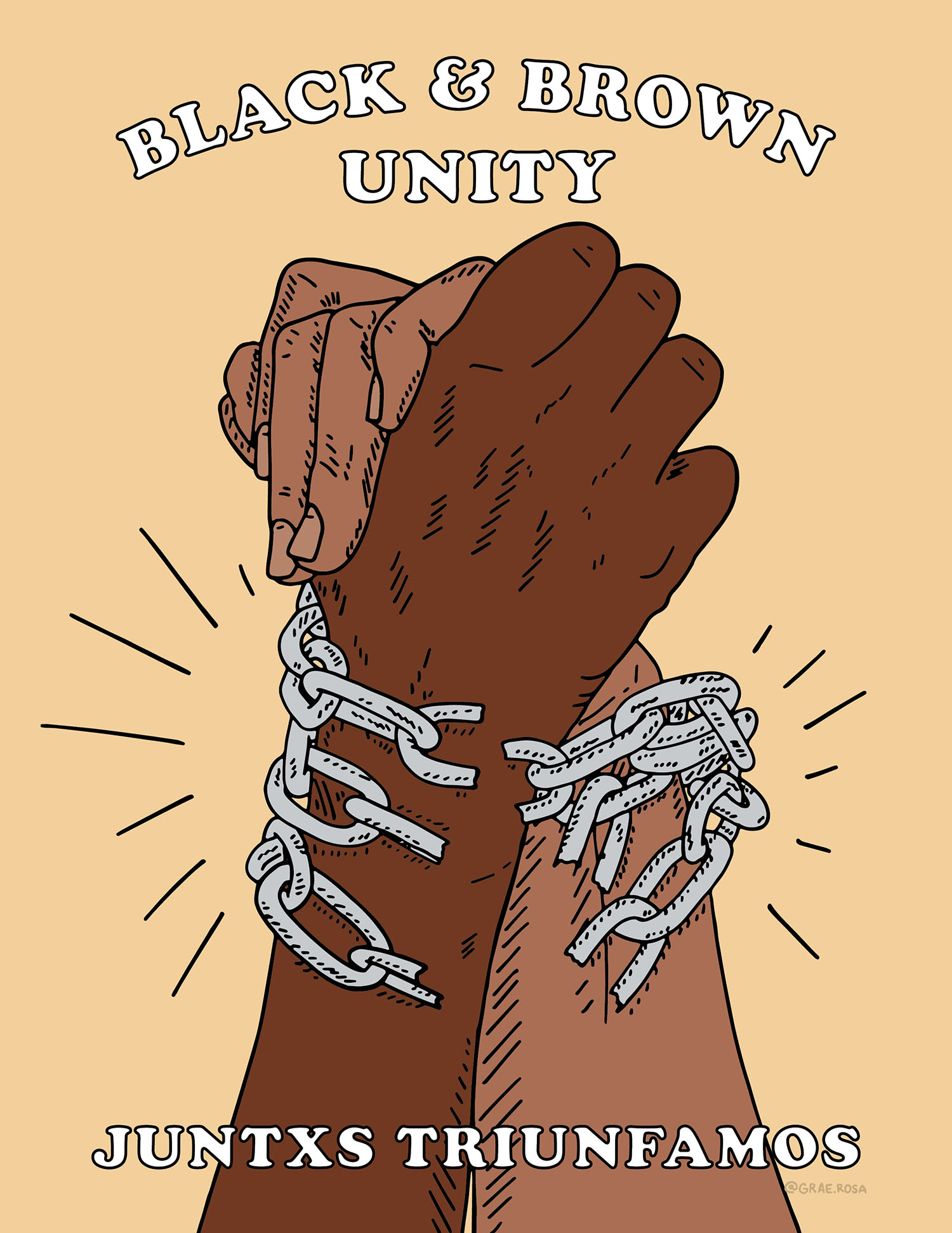 Black & Brown Unity, Grae Rosa