Last week I had opportunity to visit the advanced printmaking class at Portland State University here in Portland. Valerie Wallace teaches the class, and shares with me a fondness for large scale linoleum printing, so she asked me to come in and talk about my work with her students. I spent some time talking about justseeds and our collaborative projects, showed them some of my work, all then had the class all work together to hand print a linoleum print I have been working on (slowly) for the past couple years that is over 20 feet long.
I have to say it was a pretty great experience having 15 + people all inking up the blocks then getting on the floor to hand burnish. This was the first time I have had the print as one solid piece, and first time having this many helpers. We used one big roll of mulberry paper to print on.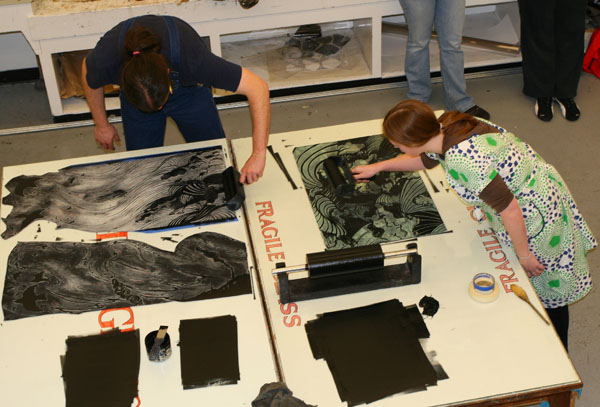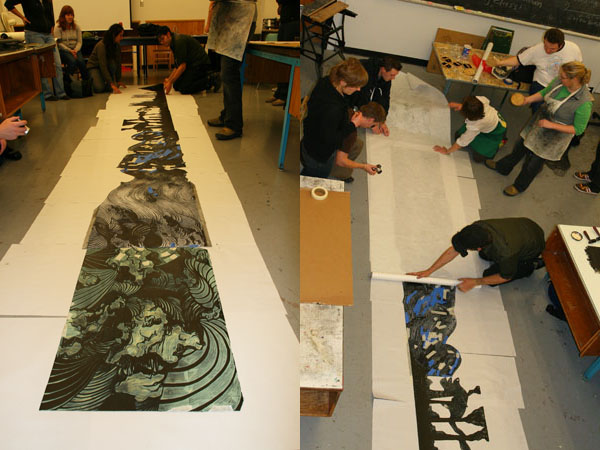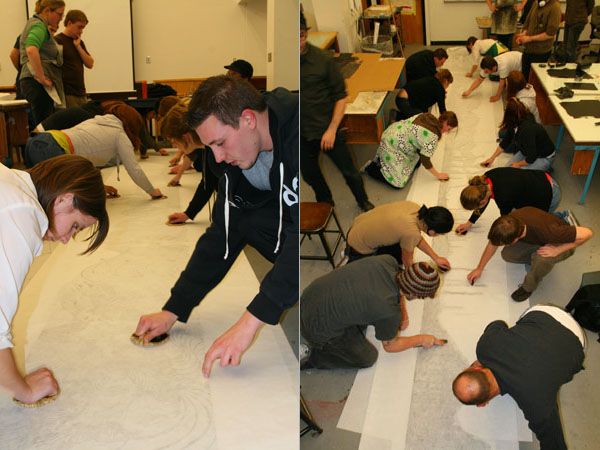 My favorite part was pulling the paper off the block then having everyone snake through the room, and up the stairs to the second floor to hang the piece on the wall. Thanks to all the students for partaking on this social experiment.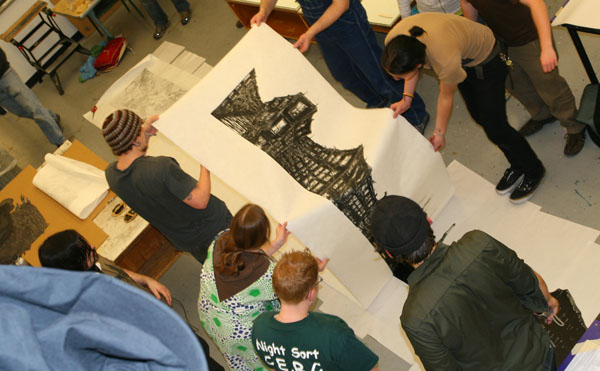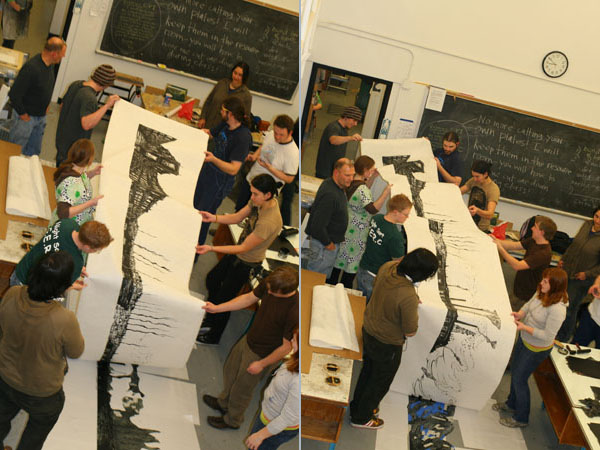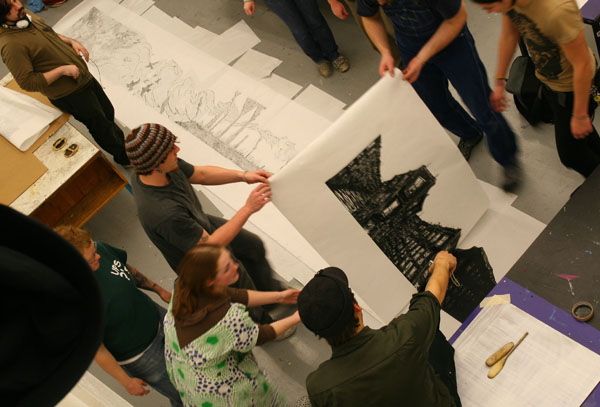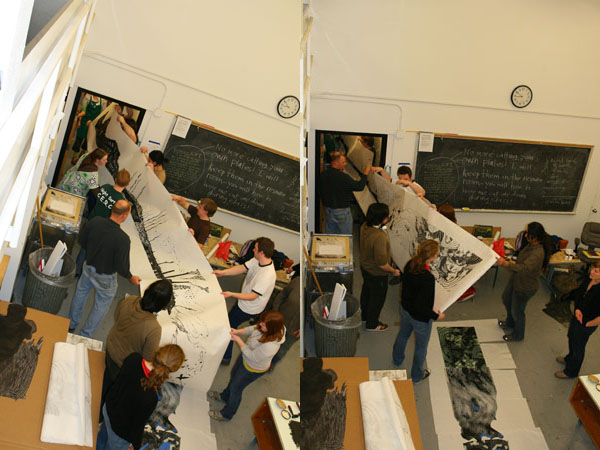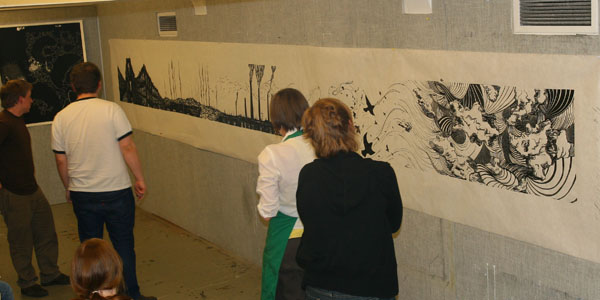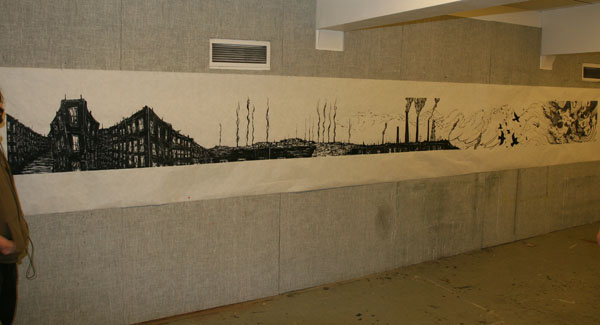 all photos by Kevin Welsh