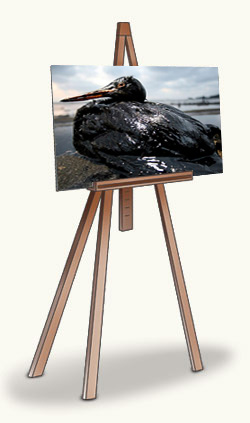 This is old news now, but hell, I'm busy and can't always get this stuff up as it happens! For those that haven't seen it, pretty interesting action last week at the Tate Modern in London related to the BP oil spill in the Gulf of Mexico. From the press release about the action:
Tate Modern was forced to close down parts of its No Soul For Sale tenth anniversary exhibition on Saturday (15 May) whilst it struggled to remove dozens of dead fish and oil-soaked birds hanging from huge black balloons let loose in the Turbine Hall.

Art activists from LIBERATE TATE, a growing network dedicated to ensuring the museum drop its sponsorship deal with BP (British Petroleum), infiltrated Tate Modern's Turbine Hall and released dozens of helium-filled black balloons with dead animals attached. Crowds of tourists and art lovers gathered to watch the balloons rise up in the air until they filled the ceiling of the Turbine Hall.

More info can be found HERE.