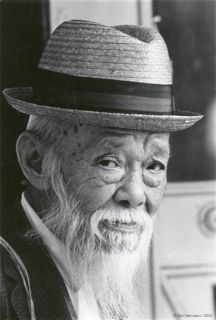 Were coming up on the last week to see
Ilke Hartmann
's show Outside Looking In. Ilke is a Bay Area photographer who has captured some amazing historical moments. She was kind enough to allow me to borrow her images of the 1969 Native Occupation of Alcatraz for the
Signs of Change
exhibition.
Outside Looking In
Photographs of California Chinese Communities in the 1970s
May 1 – June 30
Sacramento City College
Learning Resource Center Library
3rd Floor
Open Monday – Thursday
8:30 am – 5:30 pm
"It is now almost 40 years since these photographs were taken. Waves of immigrants from many different countries have arrived since. We are living in a microcosm of the world, making our own communities here and keeping ties to our original countries.
I hope that these pictures will contribute to the memory of the Chinese people who came to the San Francisco Bay Area and made a life here, often under the most difficult conditions, a life of dignity and strength." -Ilka Hartmann
Sponsored by Sacramento City College's Cultural Awareness Center and the Library