I'm excited to announce that the new, 3rd edition of An Encyclopedia of Political Record Labels is done, and about to head out to the printers! If you didn't catch the earlier editions, the Encyclopedia is a compendium of descriptions and logos for political record labels from around the world. I self-published the first run of 150 copies in the Spring of 2017, and sold out in about a month. In August 2017, I expanded the publication (to 230 labels) and printed a second edition of 400 copies. These sold out in less than 6 months. You can pre-order the expanded new edition NOW.
I've partnered with Common Notions to publish the Encyclopedia as a full-size book, and the project has tripled in size. This new edition features entries for 788 record labels that produced political vinyl records between 1960 and 1995, the peak of vinyl record production and distribution around the world. It is 196 pages, in full color, includes a glossary of musical genres, an index, and will feature smyth sewn binding so it can be used as a reference book without fear of it falling apart.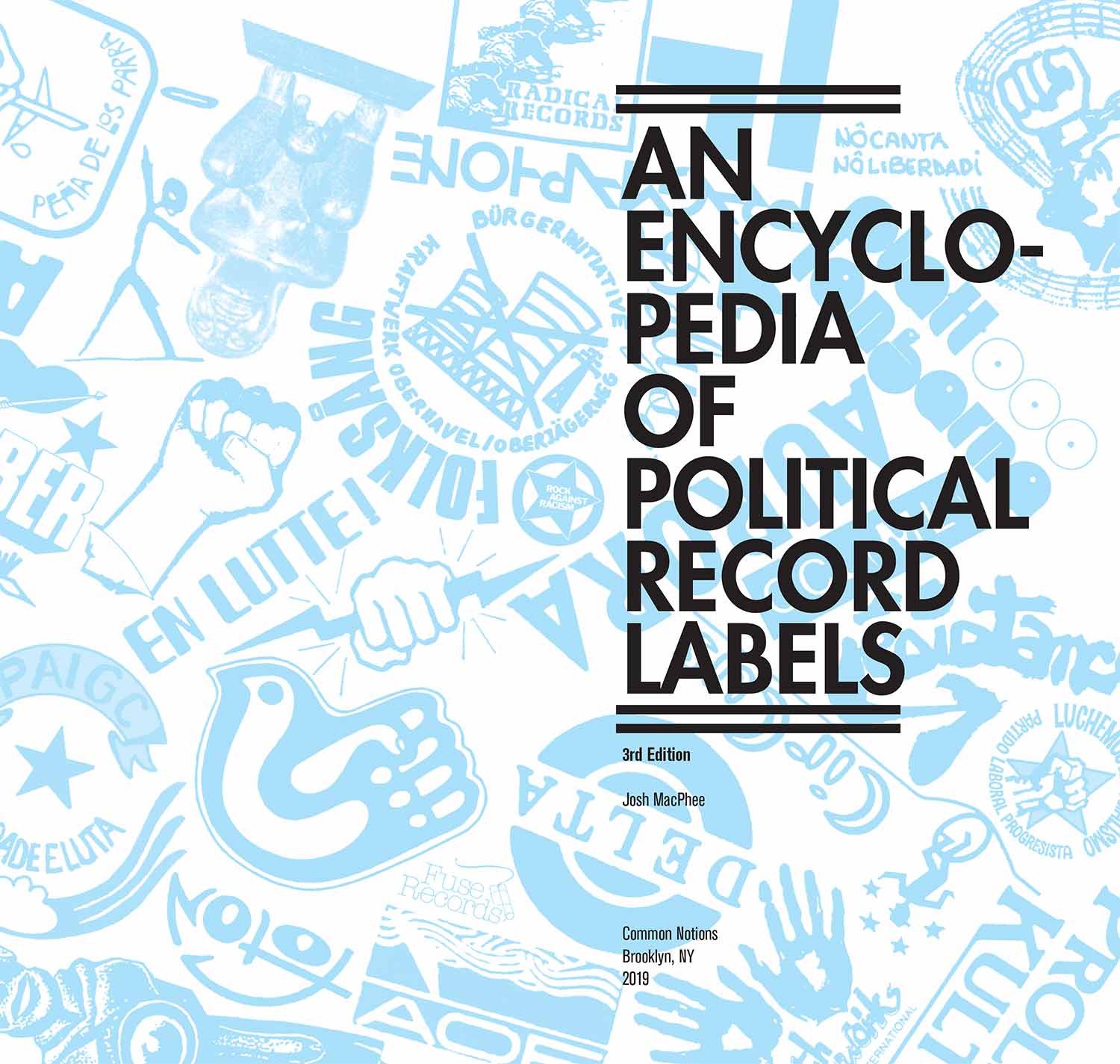 Here are some sample page spreads of what the final book look like, and if you pre-order now, not only you will get your copies long before they hit stores in mid-October, but you'll get $5 off!
Just as the Civil Rights Movement leaps onto mainstream headlines in the early 1960s, the 33rpm "Long Player" and 45rpm single invade people's stereos. All the major Civil Rights organizations release vinyl records of speeches, movement songs, and field recordings—setting the pace for the intertwining of social movements and easily distributed sound recordings. This relationship continues through the end of the twentieth century, which marked both the end of apartheid in South Africa and the dominance of the vinyl format.
From A-Disc (the record label of the Swedish Labor Movement) to Zulu Records (the label of free jazz maverick Phil Cohran), An Encyclopedia of Political Record Labels is a compendium of 788 record labels which produced political music. Each entry features the logo of the label, a brief synopsis of its history, and additional interesting information. Truly international in scope, over two dozen countries and territories are represented, as well as a myriad of musical styles and forms.
Pre-order a copy now, or copies for all your music-loving friends!