Let 'em know you're driving slow (because you're interested in checking up on how state-sanctioned organizations are memorializing the layers of historical context in the landscape that you're traveling through)!!!
Historical markers have been a critical component of my practice for years, most directly with my involvement with the Howling Mob Society in 2008 and currently with my growing Redacted Rubbings project.
For ten years I had a bumper sticker with this slogan on it stuck to the rear bumper on my truck. When it finally faded away, I was really bummed to not be able to find a replacement. So I designed my own!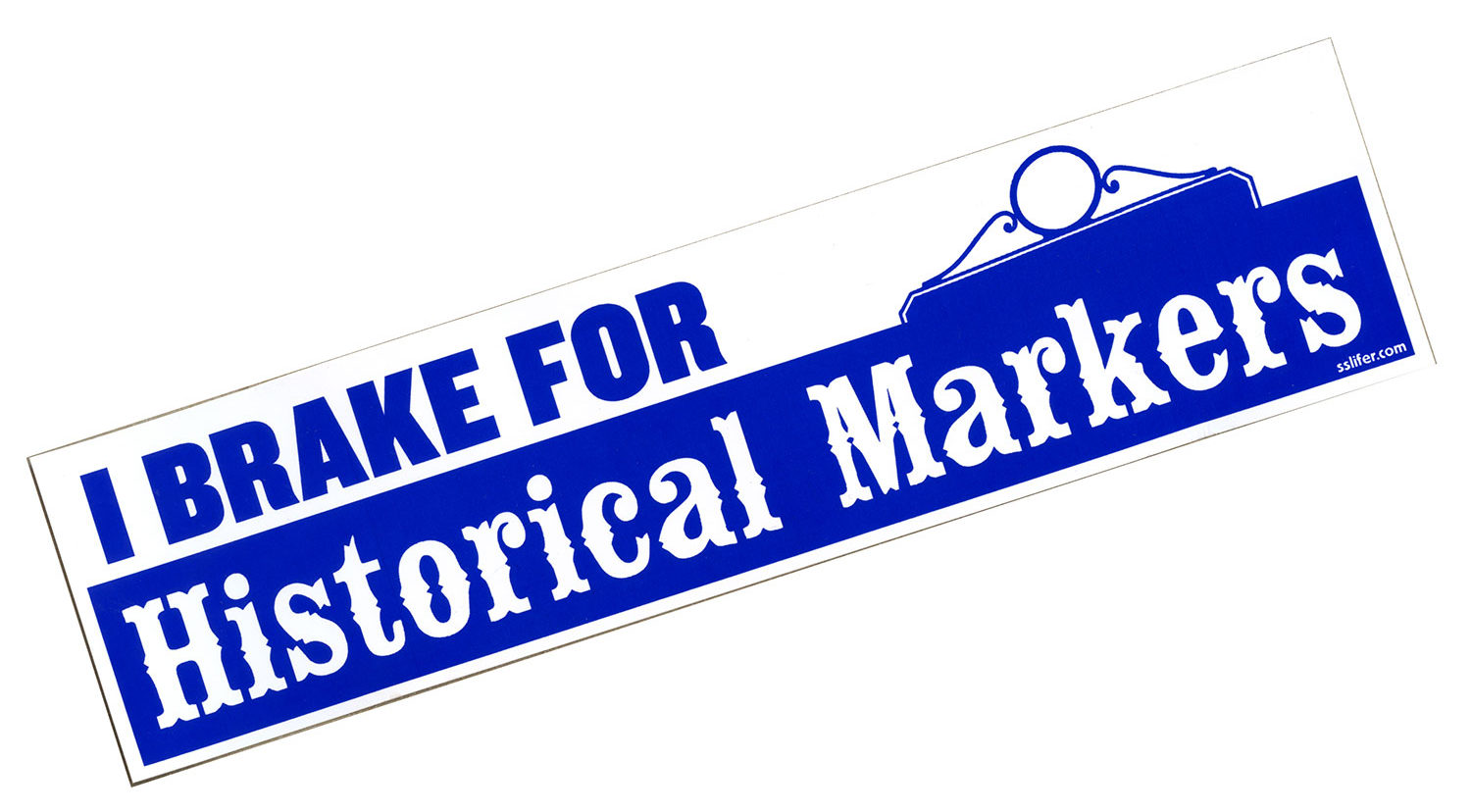 Trust me when I say that this sticker is gonna last on your bumper, out in the elements, for a very long time. These are printed by the good folks at Contagious Graphics down in North Carolina, who have printed nearly every one of Justseeds' promotional stickers over the years.