"An example of the best impulses of people's history."
In a remarkable act of recovery, So Much to Be Angry About conjures an influential but largely obscured strand in the nation's radical tradition—the "movement" printing presses and publishers of the late 1960s and 1970s, and specifically Appalachian Movement Press in Huntington, West Virginia, the only movement press in Appalachia. More than a history, this craft- and activist-centered book positions the frontline politics of the Appalachian Left within larger movements in the 1970s. As Appalachian Movement Press founder Tom Woodruff wrote: "Appalachians weren't sitting in the back row during this struggle, they were driving the bus."
Emerging from the Students for a Democratic Society chapter at Marshall University, and working closely with organizer and poet Don West, Appalachian Movement Press made available an eclectic range of printed material, from books and pamphlets to children's literature and calendars. Many of its publications promoted the Appalachian identity movement and "internal colony" theory, both of which were cornerstones of the nascent discipline of Appalachian studies. One of its many influential publications was MAW, the first feminist magazine written by and for Appalachian women.
Justseeds member Shaun Slifer writes about his thorough detective work resurrecting the press's history. An introduction to New Left movement publishing by Justseeds member Josh MacPhee puts the press into a national context. Amply illustrated in a richly produced package, this volume pays homage to the graphic sensibility of the region's 1970s social movements, while also celebrating the current renaissance of Appalachia's DIY culture—in many respects a legacy, Slifer suggests, of the movement publishing documented in his book.
So Much to Be Angry About combines complete reproductions of five of Appalachian Movement Press's most engaging publications: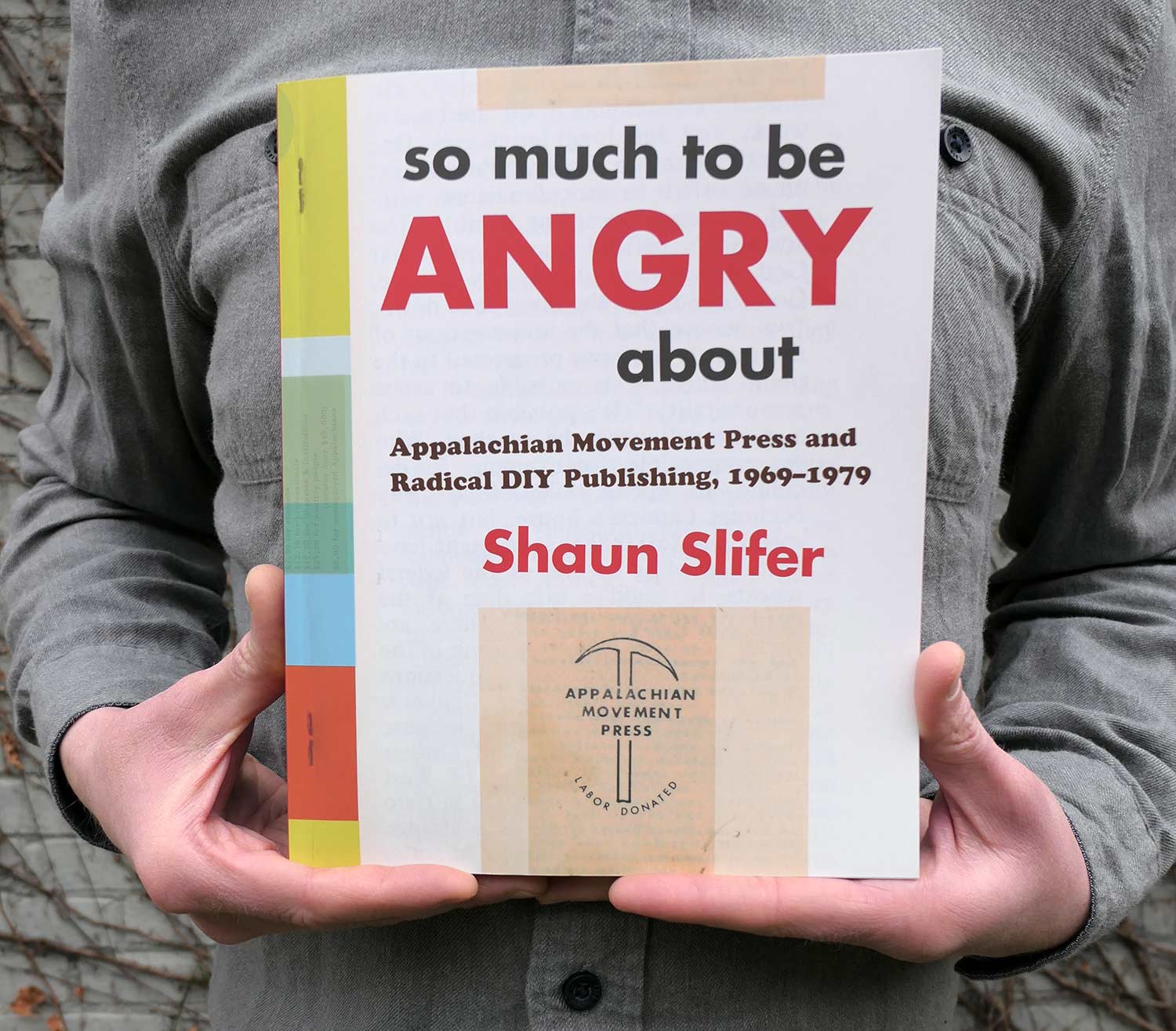 Hillbilly Ain't Beautiful: Jim Branscome's fiery treatise at the birth of the Appalachian identity movement, Annihilating the Hillbilly.
In a World of Plenty We're Hungry as Hell! Songs for Southern Workers: a radical labor song book by Don West and the Kentucky Workers Alliance.
I Know All the Trout by Their First Names, Every Tree by Its Shape of Leaf: Margaret Gregg and Michael J. Clark's children's story about community self defense, Lazar & Boone Stop Strip Mining Bully.
Surrounded on All Sides by the Slavocracy: Don West's people's history of Appalachia, Freedom on the Mountains.
Simply Wiped Off the Map: Davitt McAteer and Thomas N. Bethell's The Pittston Mentality: Manslaughter at Buffalo Creek – when tragedy could have been averted in 1972, but the coal industry was too careless.
"So Much to Be Angry About is an example of the best impulses of people's history, careful and caring in its attention to people and places, disposing of nothing, casting a loving and critical eye and turning over stones, not just of movement history and its ideas, but also of the labor of the craftspeople, artists, and makers whose work spurs us on but sometimes goes without examination. I love how this book traces generational knowledge, complete with lessons, pitfalls, dynamism, and complication for those of us currently making and joining community, art, and resistance in Appalachia."
— Madeline ffitch, author of Stay and Fight