I spent ten formative years of my life in the American Southeast, where monuments to Confederate leaders and silent soldiers can be expected, if not eyebrow-raising, features of the landscape. The dialog about pulling down these monuments features many who believe that removing these statues somehow erases that history – and that leaving them up is cautionary to future generations. I get the logic, but I don't buy into it: public statues are part of the psychic space in our landscape, which means that they can oppress. Indeed, with many Confederate monuments, that was precisely the motivation behind their creation. I like how Jack Hitt put it when I saw him speak last year: "Statues aren't the history, they are a conversation about the history." Meanwhile, no mater your politics, if you're still curious about the preservation of history then you may be happy to know that books and museums continue to exist.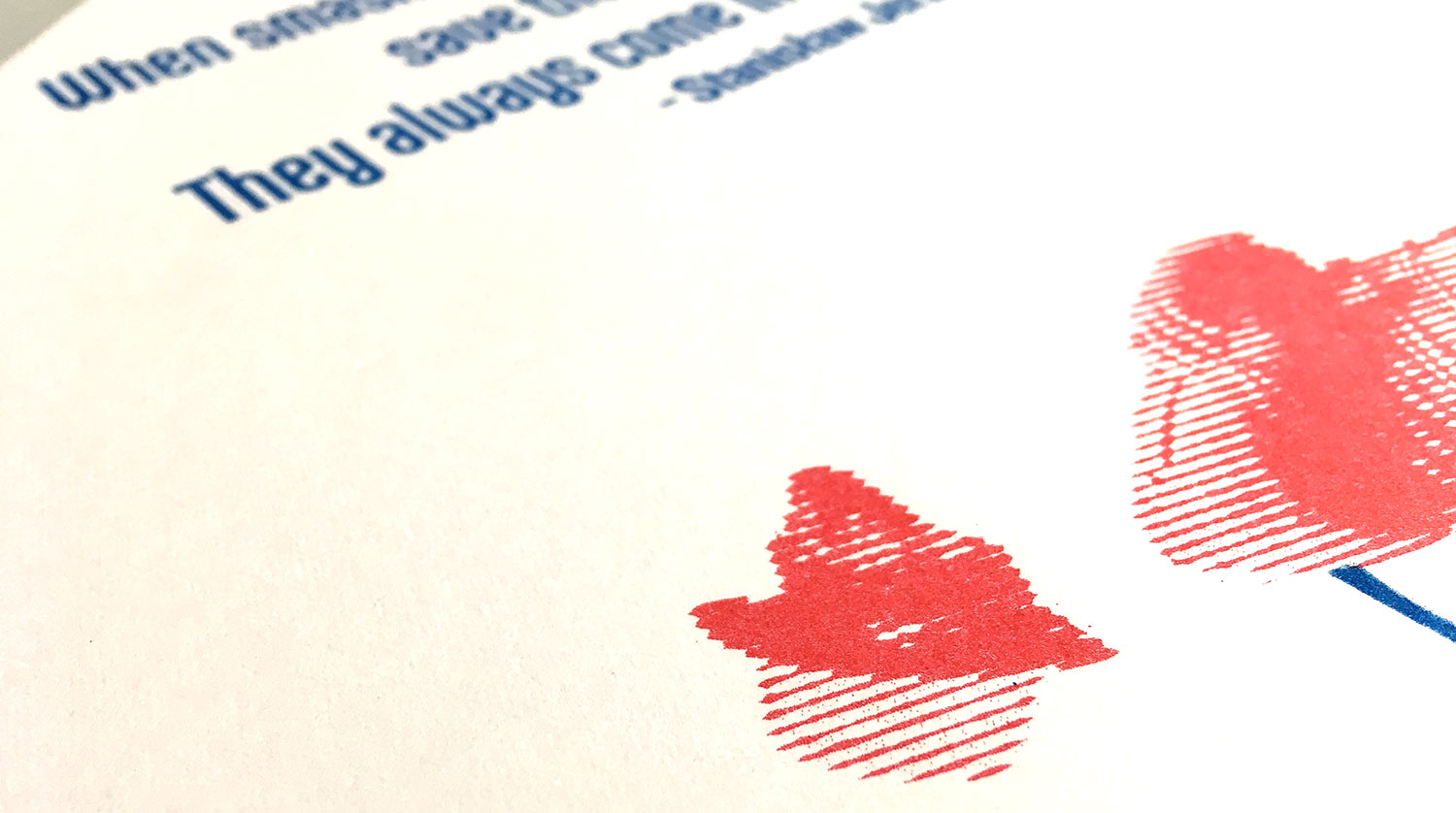 I whipped up this design this past winter, originally intended as a sticker. That might still happen, but meanwhile here's a limited-edition risograph print. The statue in this image is the bronze of Robert E. Lee which was removed in New Orleans in 2017. The quote is an aphorism by the Polish resistance fighter and prolific poet and author Stanisław Jerzy Lec (although it is often mis-attributed to Polish science fiction author Stanisław Lem). A version of this quote still hangs on the wall of the workshop at an art museum I used to work at.
This edition of 55 were printed at Bright Spot in Brooklyn.
There's a little bit of variation on the overlapped text colors per print.
If you want to know more about what to do about white supremacist monuments in your own community, check out Take Action Chapel Hill's activist guide to action "How to Anti- A Monument".