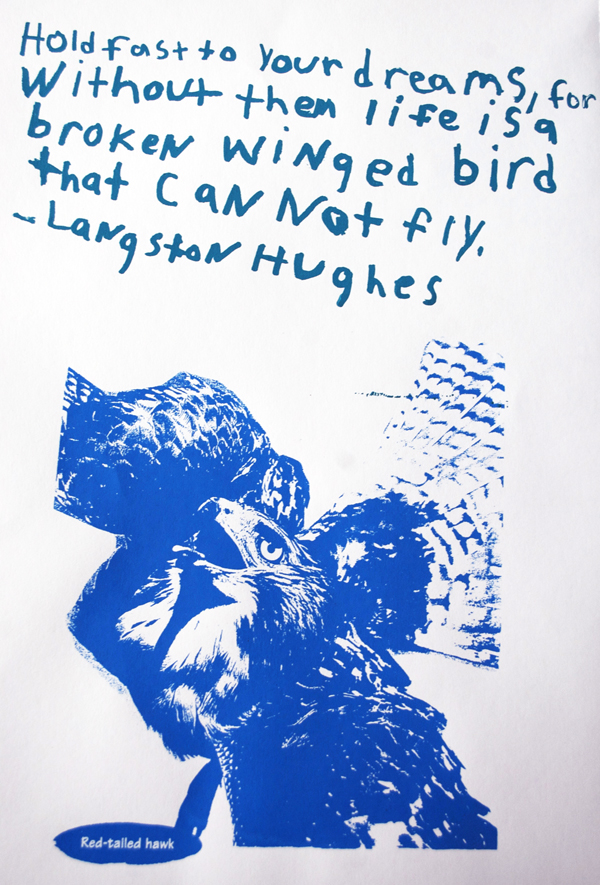 After a long hiatus, Rad Teen Print of the Week is back!
This print is from Sabrina, one of our new students at this Summer's RUST (Radical Urban Silkscreen Team), a project of The Andy Warhol Museum in the Pittsburgh neighborhood of Hazelwood. This project was for Bridging the Gap, a health initiative of the YMCA. Students picked randomly from a list of inspiring quotes and came up with an image to go with the text. This was a first silkscreen printing project for all of them.
At the conclusion of RUST in August, the silkscreen equipment will stay in Hazelwood at
Center of Life
, an awesome youth programming center run out of an old church and parish house. Most of their focus is on jazz and hip hop performance, and we are all excited to see how silkscreen printing can expand what they are already doing.
More to come!