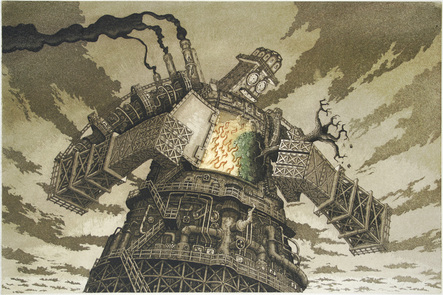 Join all of Justseeds Pittsburgh and some of our collaborators at this great resource for printmaking in Pittsburgh.

Rethinking Pittsburgh's Industrial Legacy: Prints as Catalyst for Change
Exhibition Opening, Symposium and Workshop
Saturday April 16 4:30 – 8pm
5-6pm
Symposium: Printmaking: A Catalyst for Social Change in
Western PA
The symposium will ask how artists and educators today engage with communities through printmaking and print-inspired art and collaborative practices. The symposium will be moderated by Sarah Hall, curator of The Frick Museum, and will coincide with the opening of the exhibit on Saturday April 16, 2011 at 5:00pm. Panelists include Dana Bishop Root (Transformazium Braddock), Jenn Pascoe (AIR), Shaun Slifer (Justseeds), Mary Tremonte (Andy Warhol Museum and Justseeds), and Heather White (CAPA and Andy Warhol Museum).

6-8pm
Exhibition Opening: Rethinking Pittsburgh's Industrial Legacy
Did the industrial legacy end with deindustrialization? Rethinking Pittsburgh's Industrial Legacy is a vibrant and critical new assessment of the region's relationship with industry, telling an alternate history of industrialization that grapples with its material, social, and psychological effects, and calling attention to industry's ongoing impact.
The artists in this exhibit, many with ties to Western Pennsylvania, explore the ways in which industry and deindustrialization inform our sense of place and our sense of possibility.
Artists: Crystala Armagost :: Patricia Bellan-Gellin Matthew Buchholz :: LaToya Ruby Frazier :: Shawn Gilheeney :: Howling Mob Society :: Martin Langford Hannah Reiff :: John Ritter :: Nick Satinover
Shaun Slifer :: Bill Yund
Original 19th century prints of Pittsburgh will also be on display.
Workshop, vendor tables (AIR Open Studio, Justseeds, Shaw Galleries), refreshments
Events are free and open to the public
AIR (Artists Image Resource)
518 Foreland St
Pittsburgh, PA
412-321-8664