On our way up to Cape Cod, Laurel and I stopped in for lunch with Meredith Stern and Peter Glantz. Here's some flicks of Meredith's studio and a print series she's working on.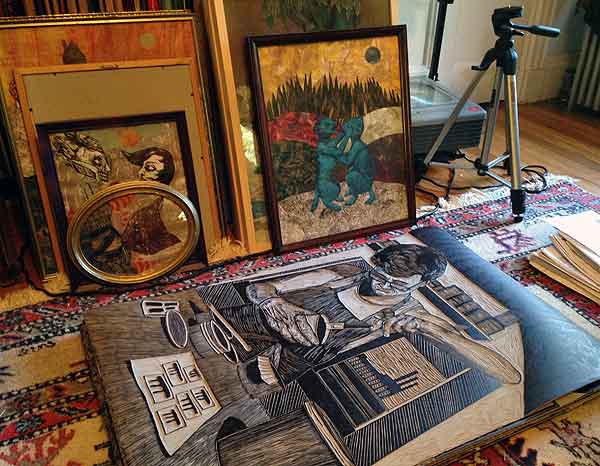 A series of prints exploring the "Feminist Gaze". She chose to illustrate creative folks in her community, active in their trades. It sounds like this project will expand once the pieces are printed to include an exhibition of her work along with the people illustrated. It's a bad ass project with some great intentions and content. Good luck Meredith!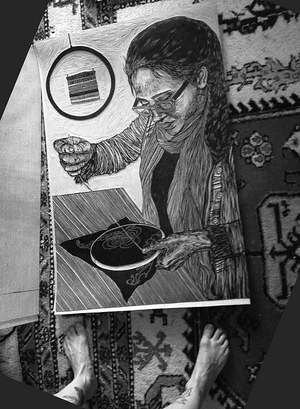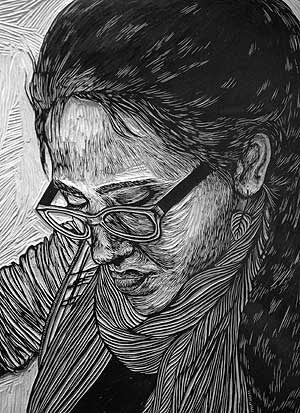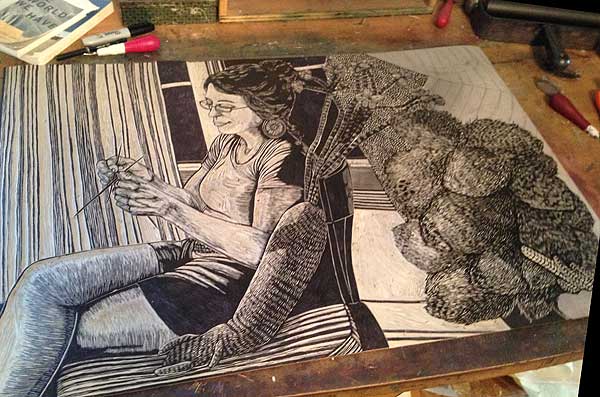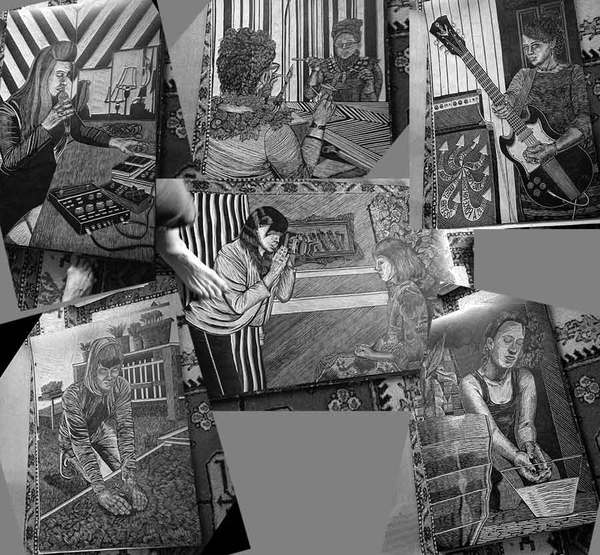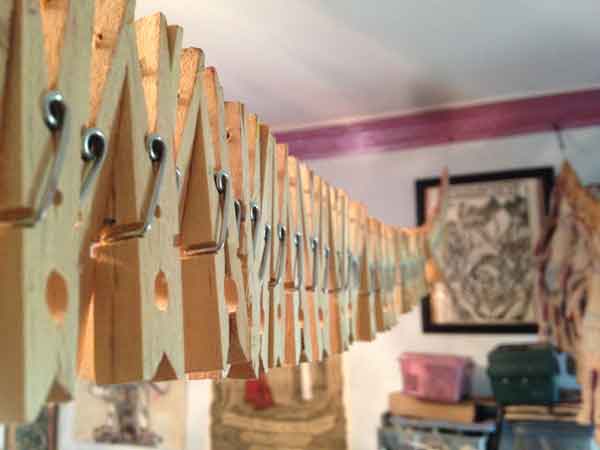 Her efficient drying line.