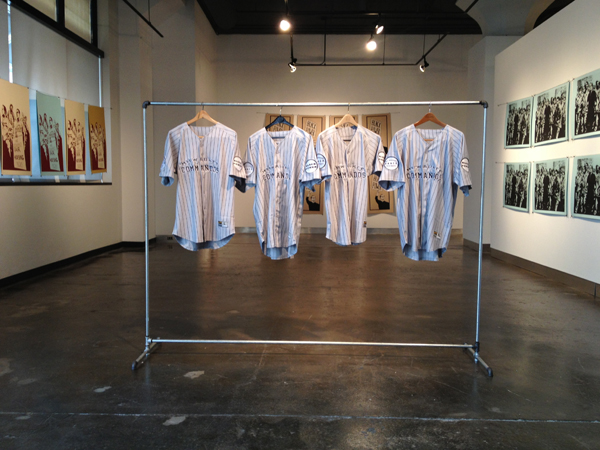 Paul Kjelland and I recently collaborated on a new series of prints and the jerseys of an imagined team uniform inspired by the Open Housing Marches in Milwaukee in the late 60s, the Commandos, and by Father James Groppi, their advisor during their formative years. The work is now on exhibit at INOVA in Milwaukee as part of the 2011 Mary L. Nohl Fund Fellowship for Individual Artists Exhibition. Stop by and see our work – plus 6 other artists – from Wed-Sunday 12-5 (Thur 12-8) at 2155 N. Prospect Ave in the Kenilworth Building. The show runs from October 5th – December 9th.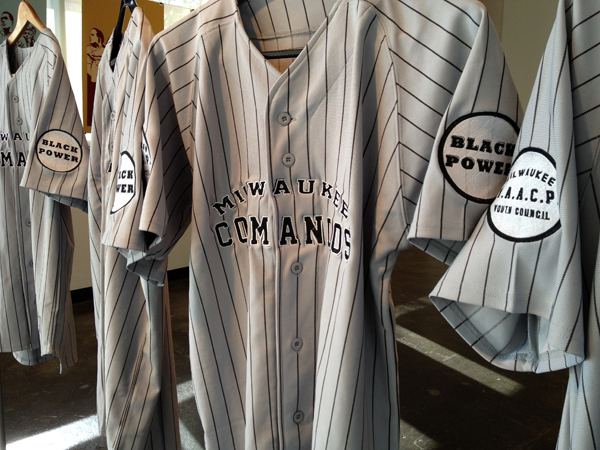 In the coming weeks on the Justseeds blog I will detail some of the research and inspirations that went into creating the shirts and the prints. I will also post an essay by fellow Justseeds traveler Dylan Miner who wrote about the work in the exhibition catalog.
To many, the primary locale of the civil rights movement is identified with the southeast portion of the US. Paul and I wanted to instead focus on the northern civil rights movement, particularly the Milwaukee movement. Research quickly directly us to the Commandos and Father James Groppi – a fiery young white Roman Catholic priest who served as an adviser to the Commandos and became a symbol for anti-racist organizing.
The Commandos were formed in October 1966 as part of the NAACP Youth Council. They began small with around 10 members who were black men in their late teens/young twenties. The group latter evolved to 20-30 plus rotating members including a small number of white members who took part in the open housing marches. Their primary role was to nurture black leadership in the inner city and to protect Groppi and other Civil Rights workers from racist white mobs and police brutality as they marched across the 16th Street Viaduct (dubbed the "Mason-Dixon line") and into Milwaukee's nearly all-white south side neighborhoods. These acts of civil disobedience and nonviolent direct action – which included 200 days of marching – finally forced the Common Council to approve the Fair Housing Law in 1968, six years after it was first proposed. By October 1967 the Commandos had broken away from the Youth Council and formed their own organization, focusing on summer job programs for inner city youth and mentoring programs for community members recently released from state youth correctional facilities. This history alone reminds me of the survival programs launched by the Black Panther Party, but the Commandos differed greatly from the Panthers. To the Commandos, Black Power meant non violent, direct action organizing where black and white radicals combined forces to confront racism and discrimination.
Paul and I wanted celebrate this history and we wanted to re-circulate specific images of the movement back into the public imagination. We chose two methods: prints and baseball jerseys.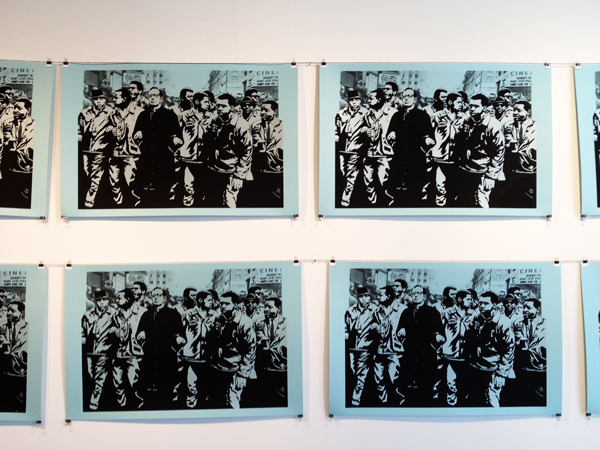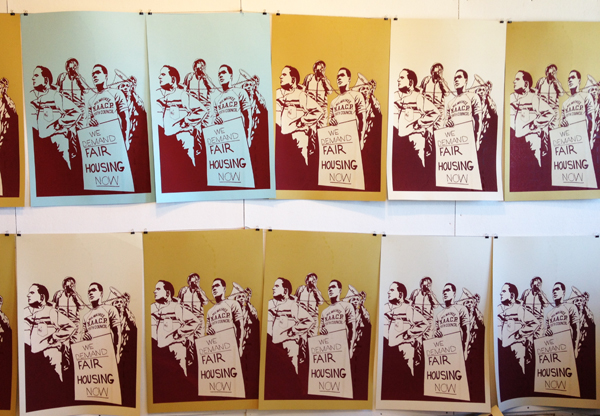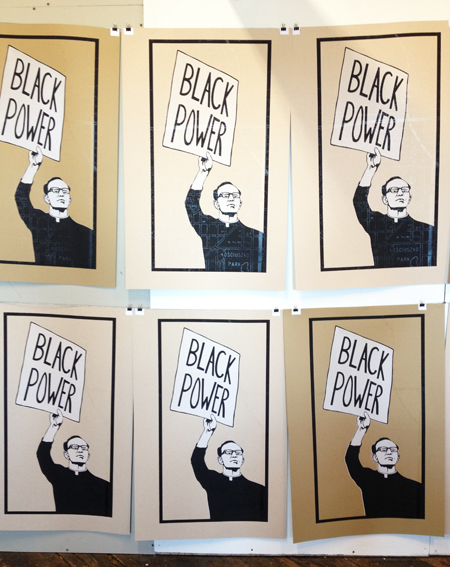 The jerseys represented a decision to place the history of the Open Housing Marches on the body. They mimic the look of Major League Baseball (MLB) jerseys and are meant to disseminate radical history in a personal and a public way – by inviting dialog with those who inquire about the meaning behind the name. This apparel is also meant to raise larger questions about popular culture, sports culture, and the historical past. They ask why the Commandos' history remains marginalized today, even in Milwaukee, and ask us to collectively evaluate who and what we celebrate. It imagines a radical paradigm shift – professional sports teams named after social justice movements instead of industries or animals, birds, and the like.
-Nicolas Lampert