This past Saturday Voces de los Artistas (VDLA) – an art affinity group with Voces de la Frontera – organized a wheatpasting action to put up VOTE NOV 3rd / BLACK AND BROWN LIVES MATTER offset posters across Milwaukee.
Photographer Joe Brusky writes: "Voces de la Frontera Action printed up 1,500 of these posters which were wheatpasted by Voces de los Artistas to boarded up buildings and businesses in Milwaukee where permission was received. Posters were also distributed to passersby and business owners to disseminate to others reminding them to vote. The poster was designed by Hayes teacher Jeanette Arellano (with additional graphic design by Claudio Martinez,) The image was based on a photo I took of former Youth Empowered in the Struggle (YES) students Cristal Tinajero Rodriguez of South Division HS embracing hands with former Milwaukee School of Languages student Joya Headley at a YES rally to pass the DREAM Act in 2018.
One of the other locations posters were put up was on boarded up buildings in Wauwatosa which has seen months of protest in support of justice for the families of Alvin Cole, Jay Anderson, and Antonio Gonzalez. All three families are still demanding justice as recently the Milwaukee County DA announced there would be no charges against the cop who shot all three men in separate incidents in their first five years on the force.
The demands of these families and so many other families and the wider #BlackLivesMatter movement won't be won alone at the ballot box. True change will also require a continued presence in the streets and houses of government to hold elected leaders accountable for the promises they've made."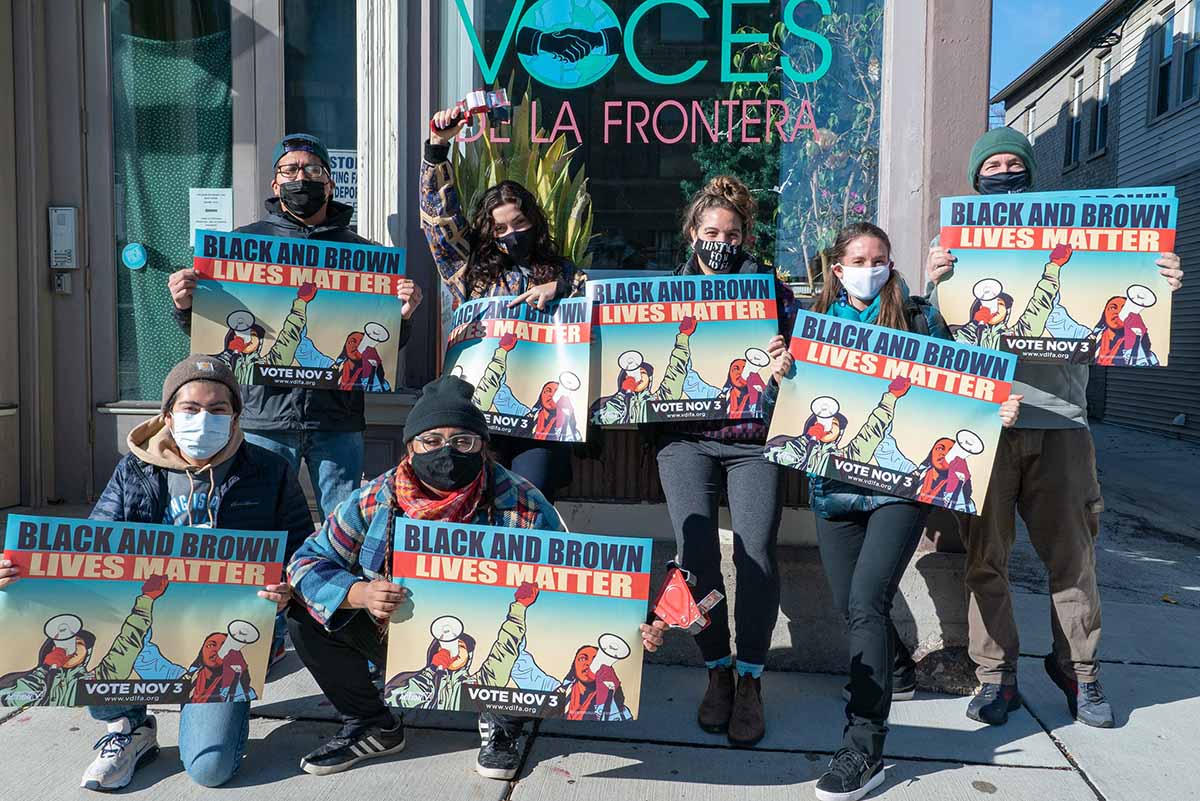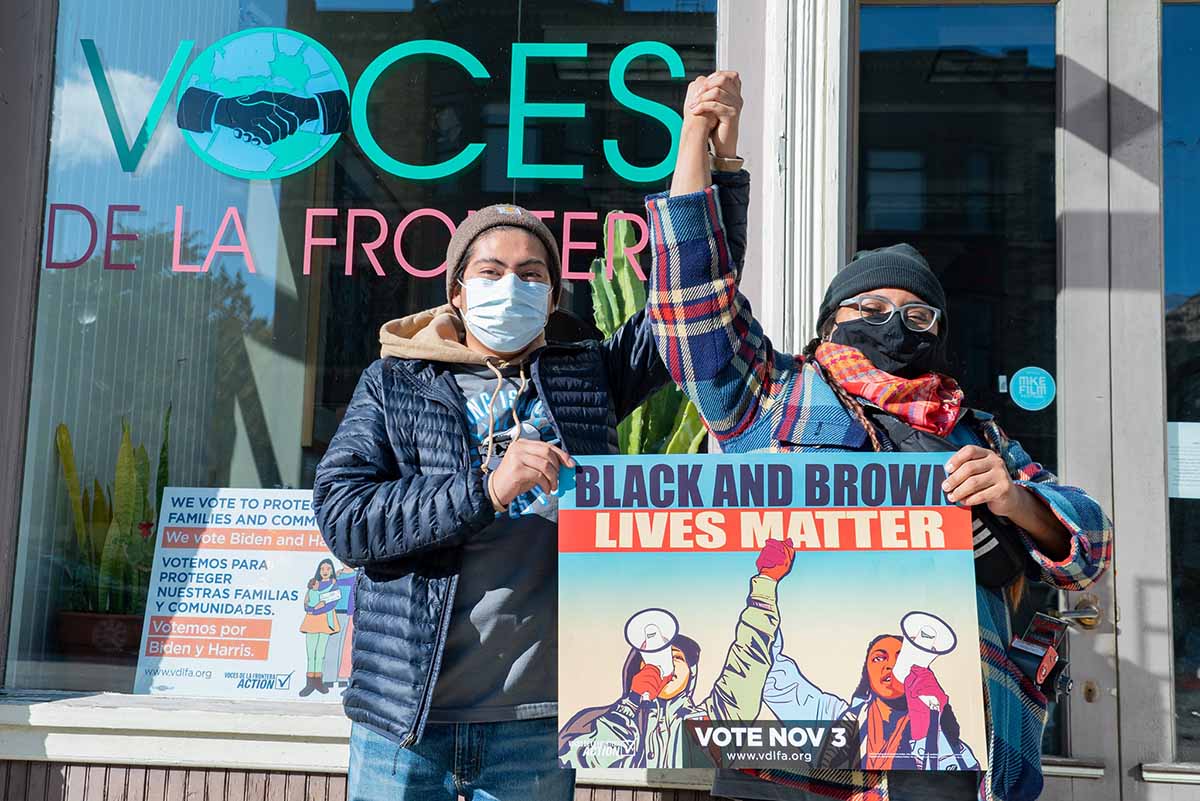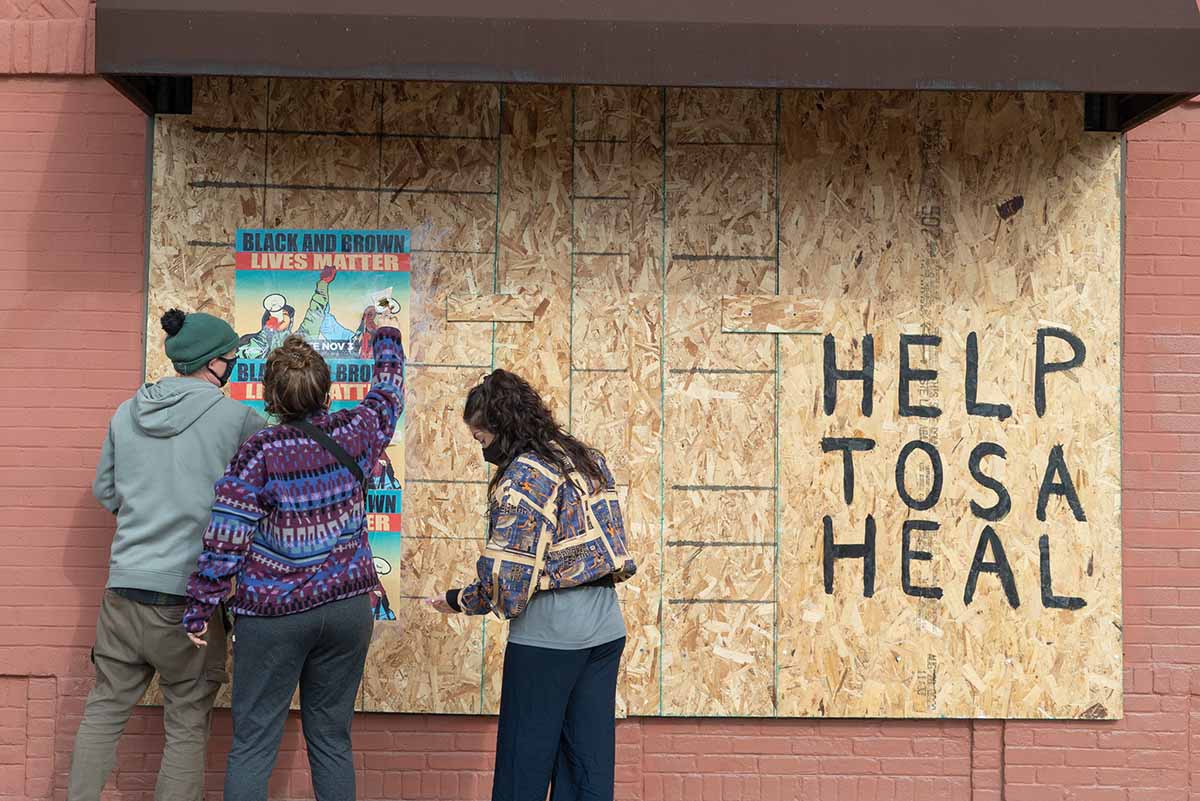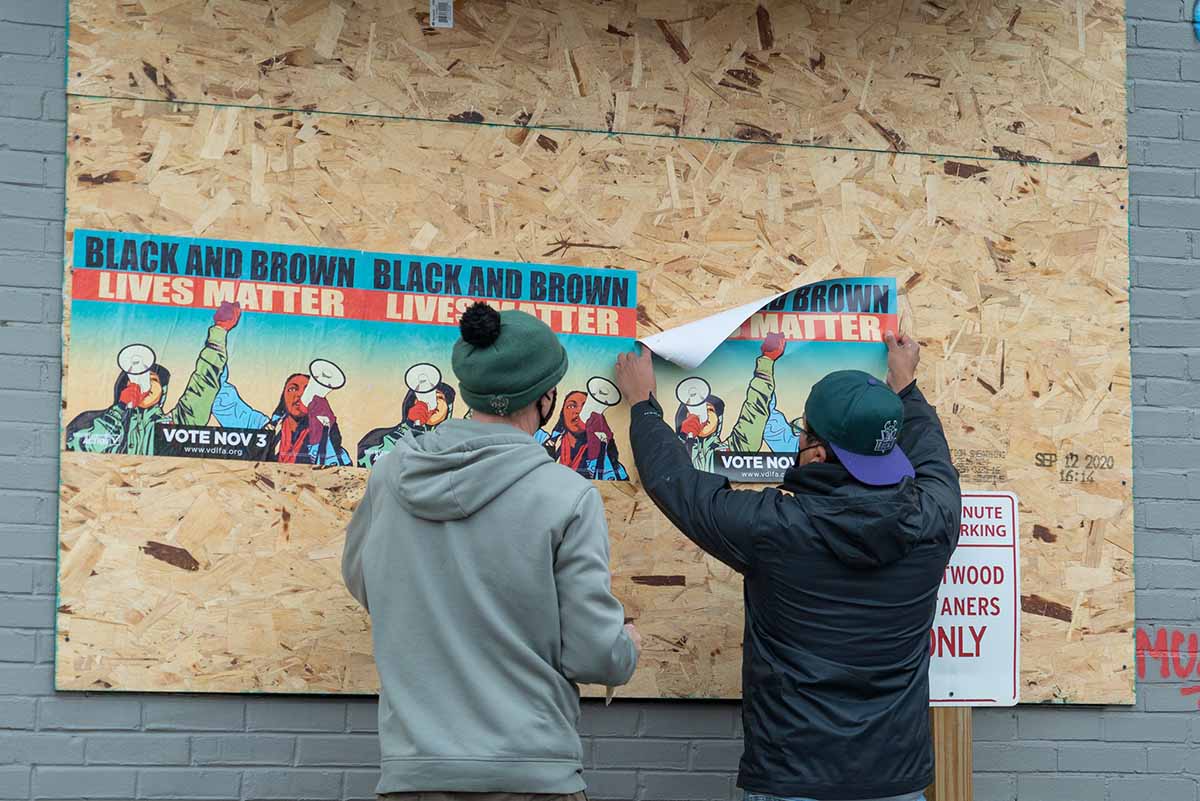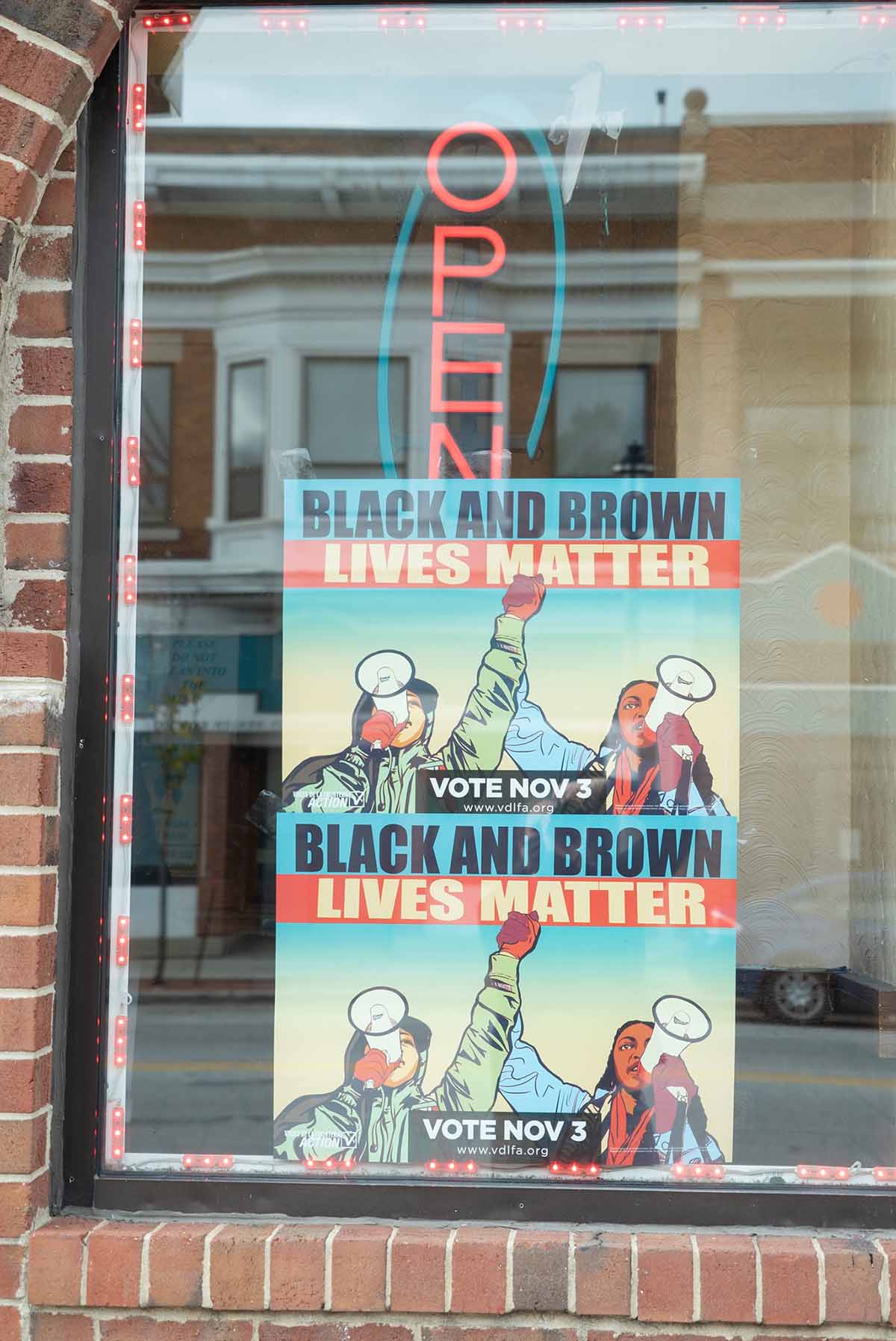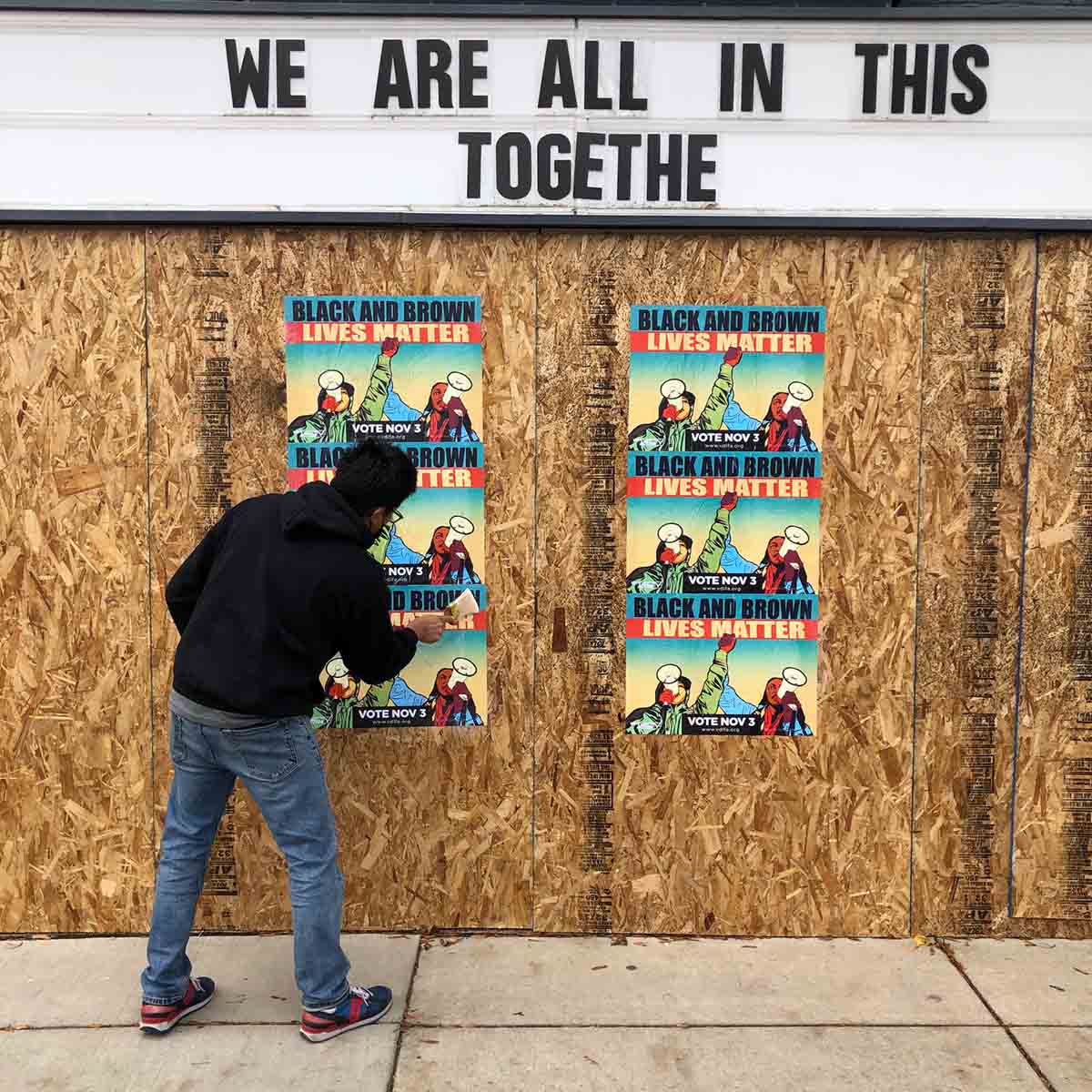 During the day we came across countless other examples of GOTV art throughout the city. Here are just a few: