Last month I got to give a talk at the Maine College of Art in Portland, which was great in and of itself, and had the added bonus of giving me an opportunity to cruise all the used bookshops in the city. I found some great stuff, and one of the best finds was this mid-70s self-published published account of the 1971 popular insurgency in Sri Lanka. The cover is fabulous—a red line drawing of a figure with his arms in the air is crisscrossed with outlines of rifles, grenades, buildings, flags, and mountains. The effect is somewhat dizzying, a cubist rendition of an uprising, with multiple views of weapons, scenery, and motion overlapping into a flat composite construction. The colophon page lists the cover as "designed by a wellwisher."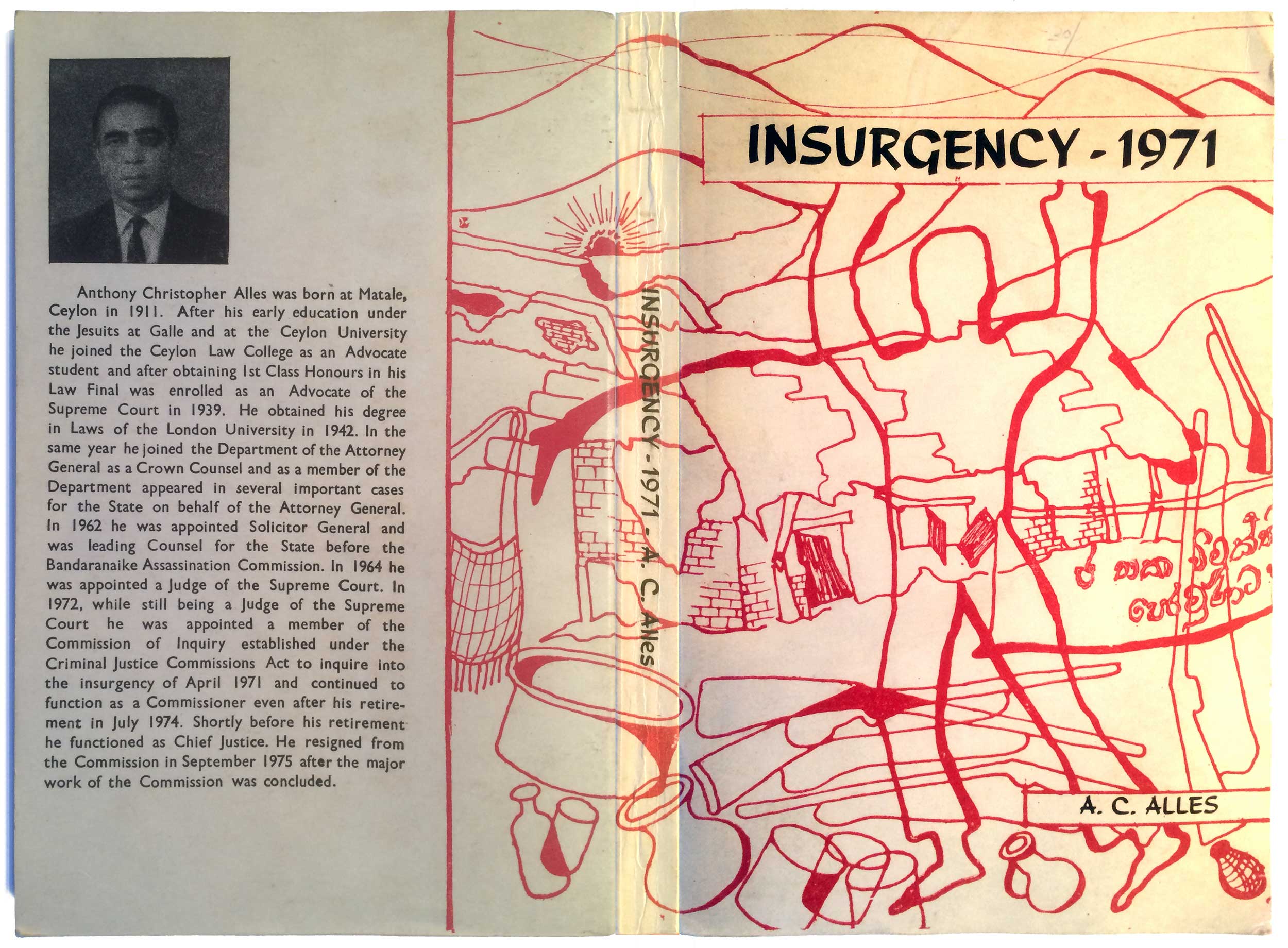 The book is a document of the attempted revolution of April 1971, led by Marxist youth that were part of the Janatha Vimukthi Peramuna, or People's Liberation Front. It's chock full of info, including a history of the development of the Left in what was then called Ceylon. It also includes a great collection of illustrations, (poorly reproduced) photographs, and hand-drawn maps.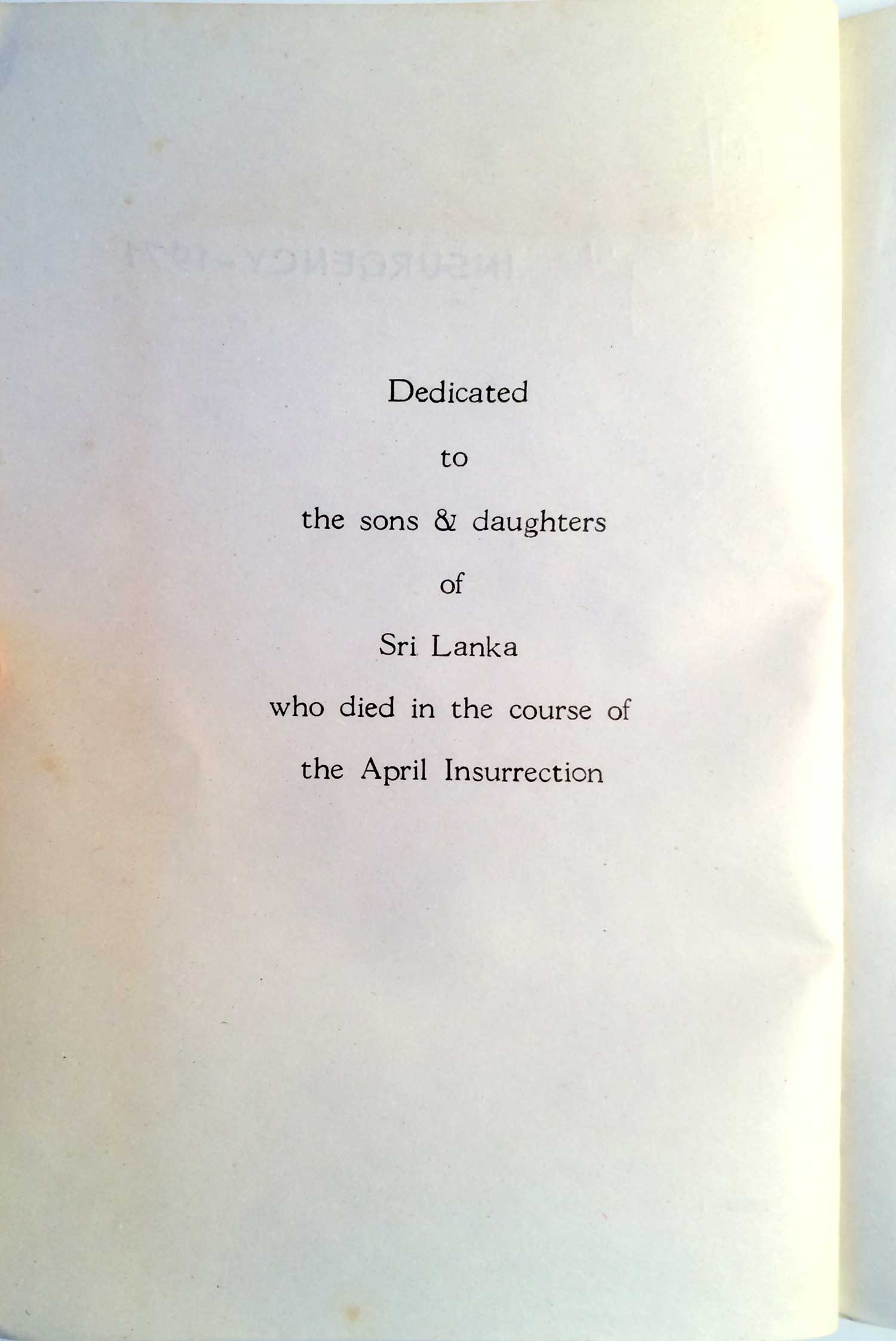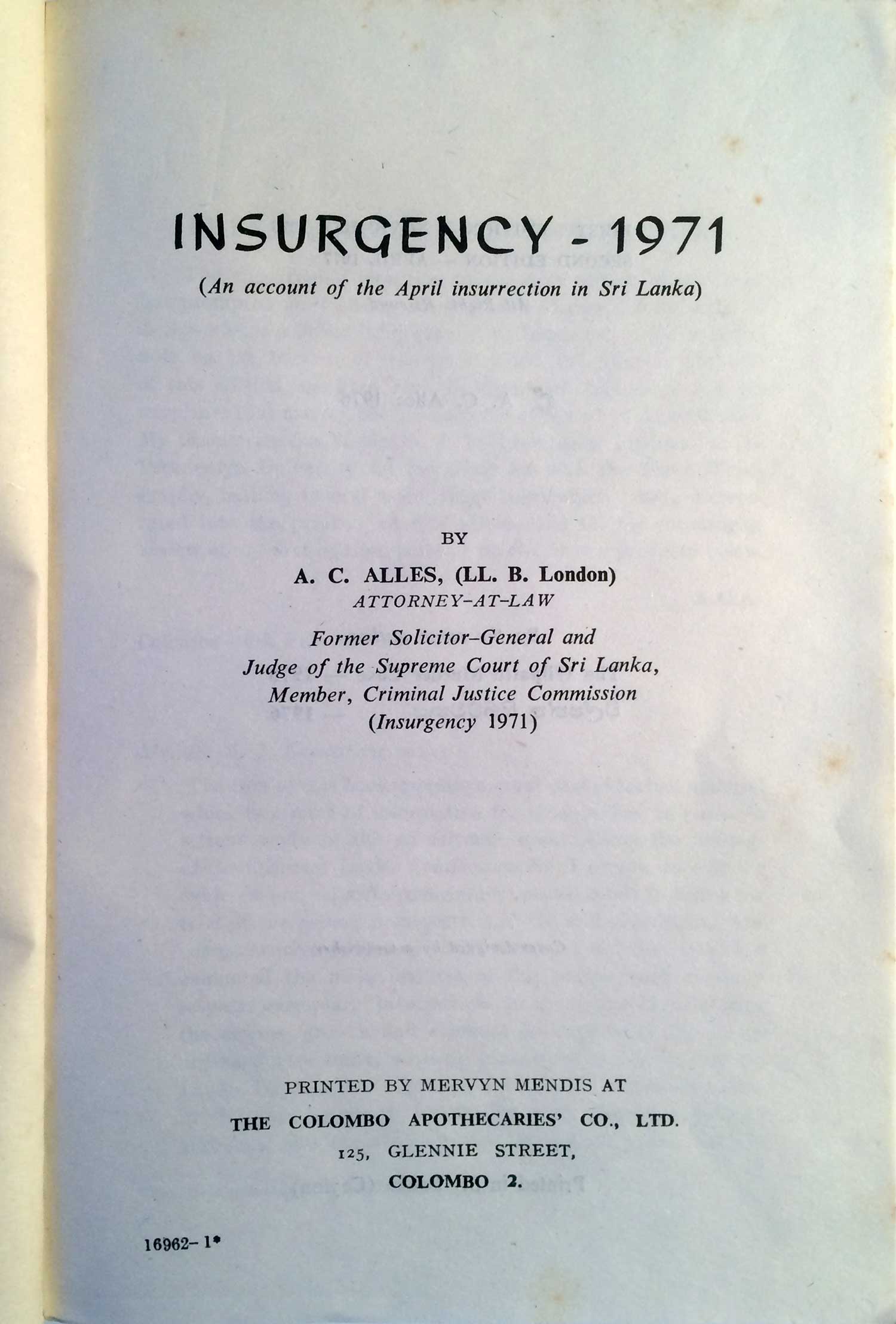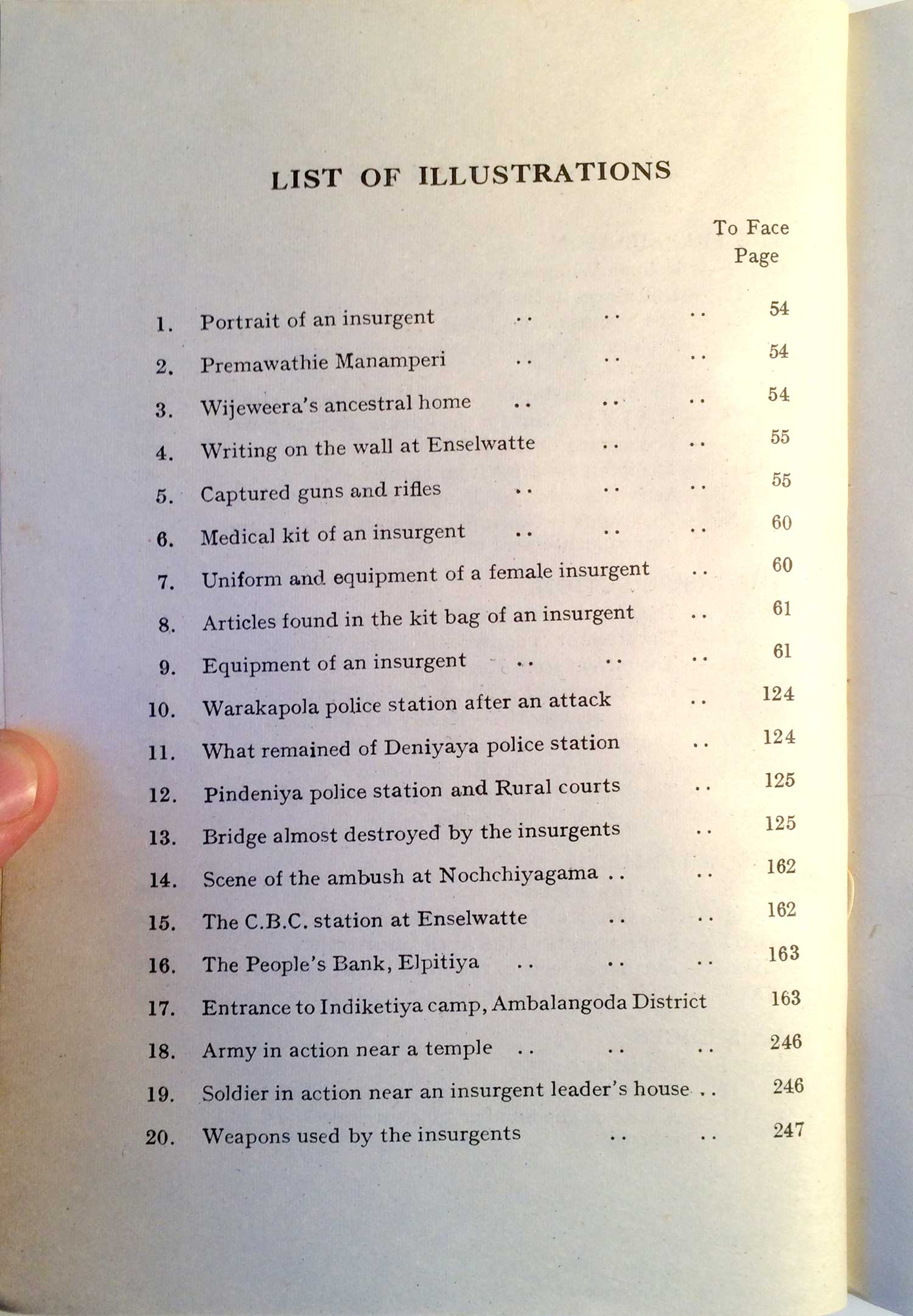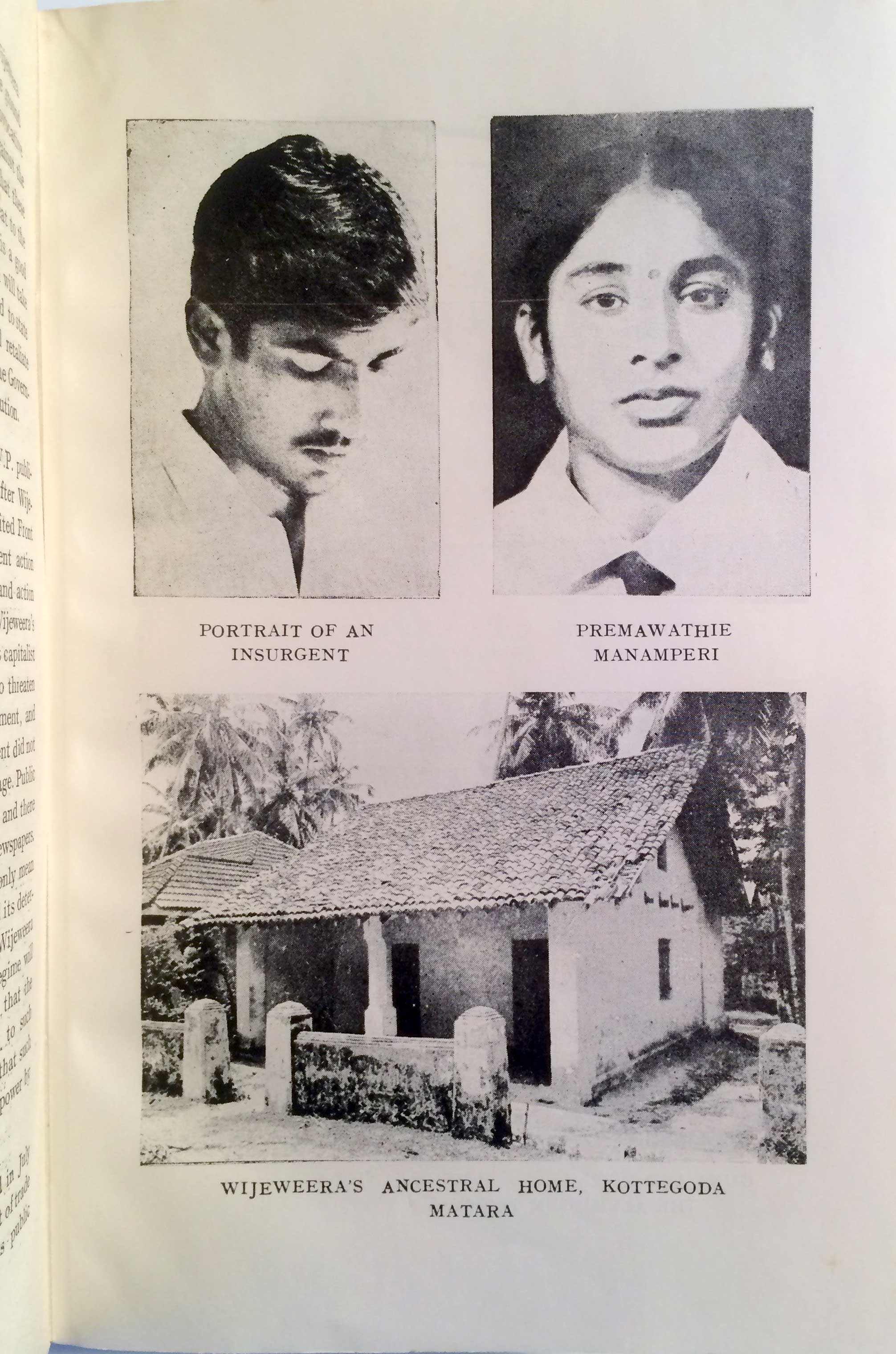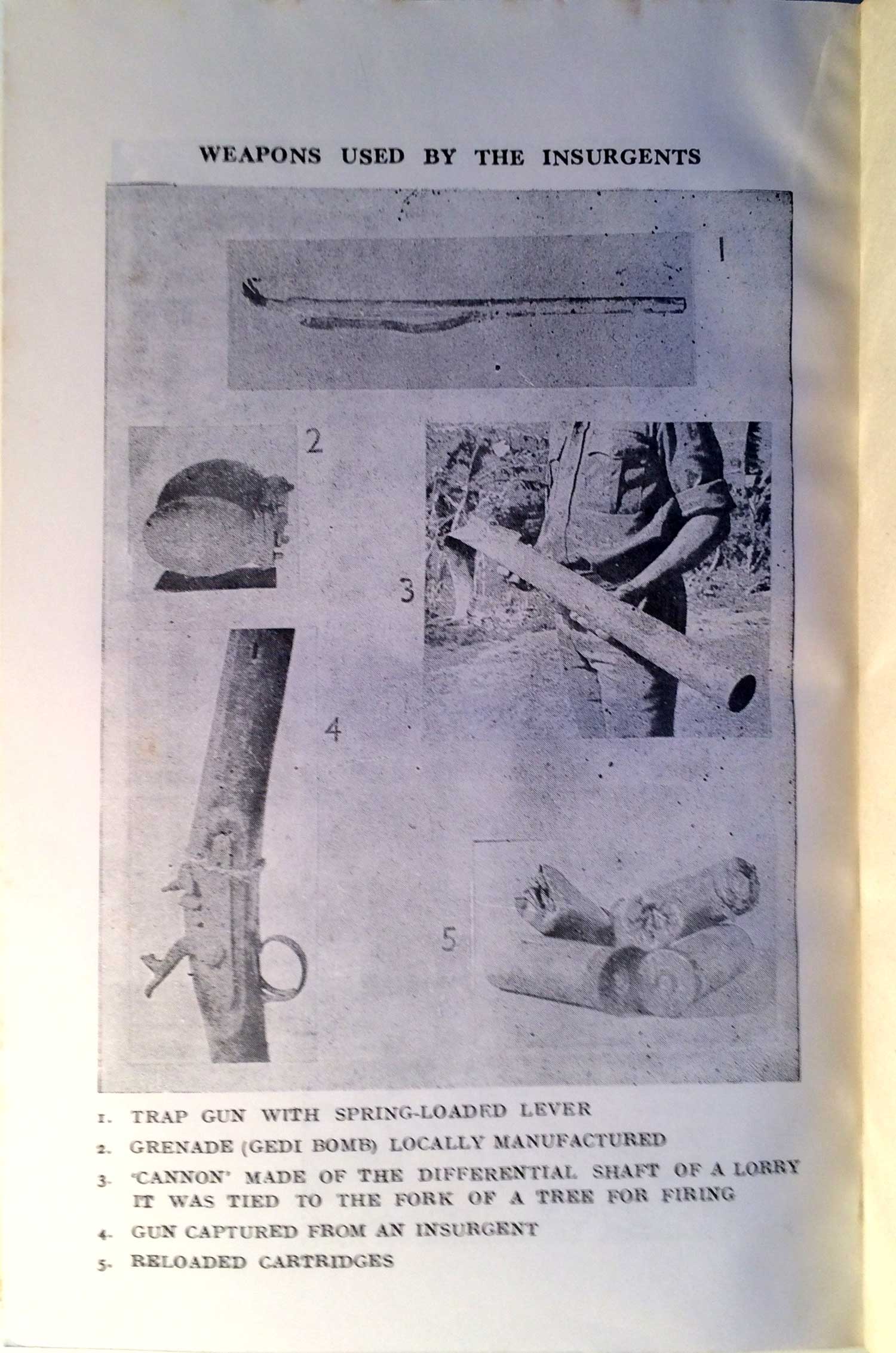 Here's the bibliographic information for the book: Anthony Christopher Alles, Insurgency 1971 (Colombo, Sri Lanka: self-published, second printing 1977). Printed by Mervyn Mendis at The Colombo Apothecaries' Co., Ltd. Cover design by a wellwisher.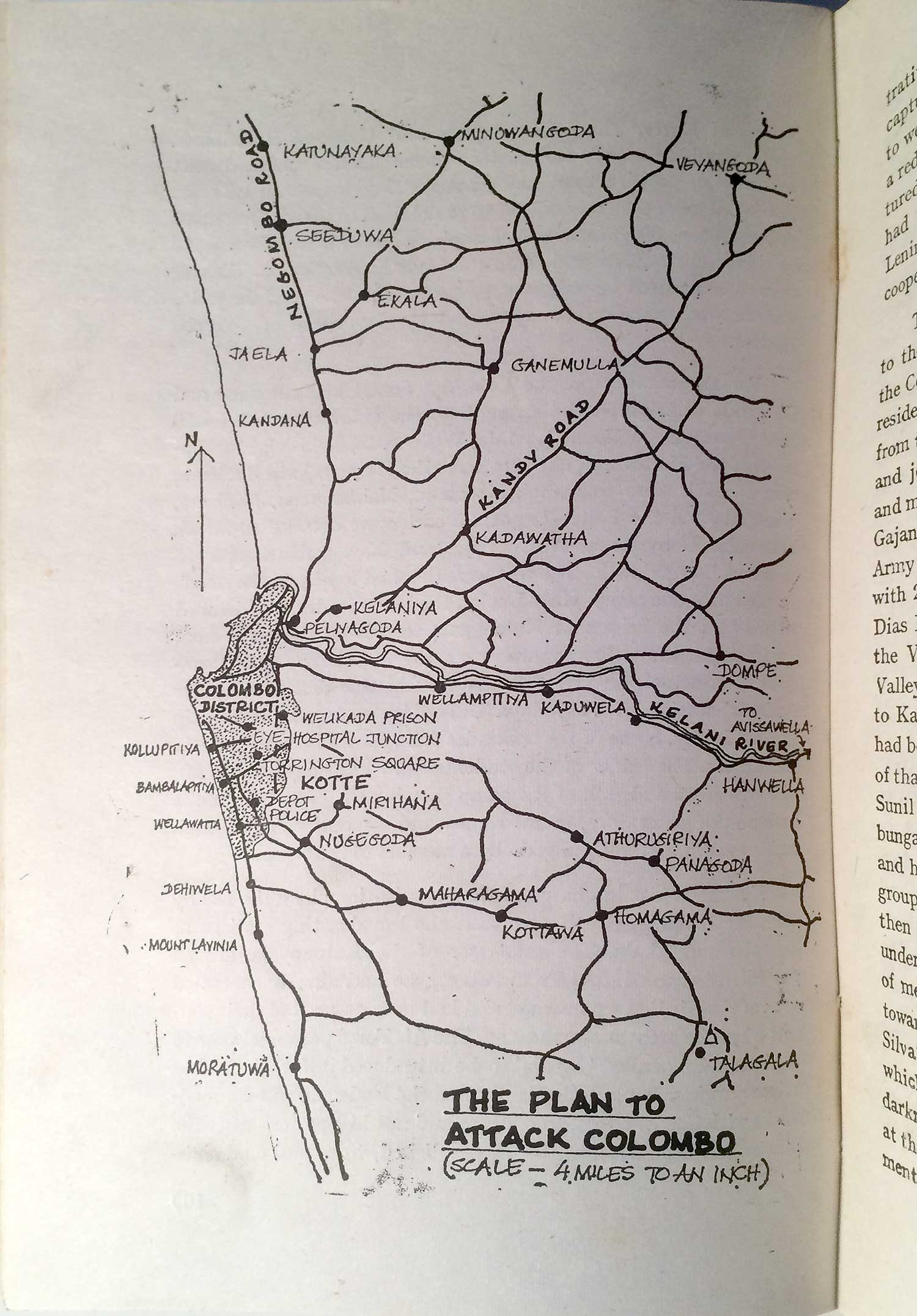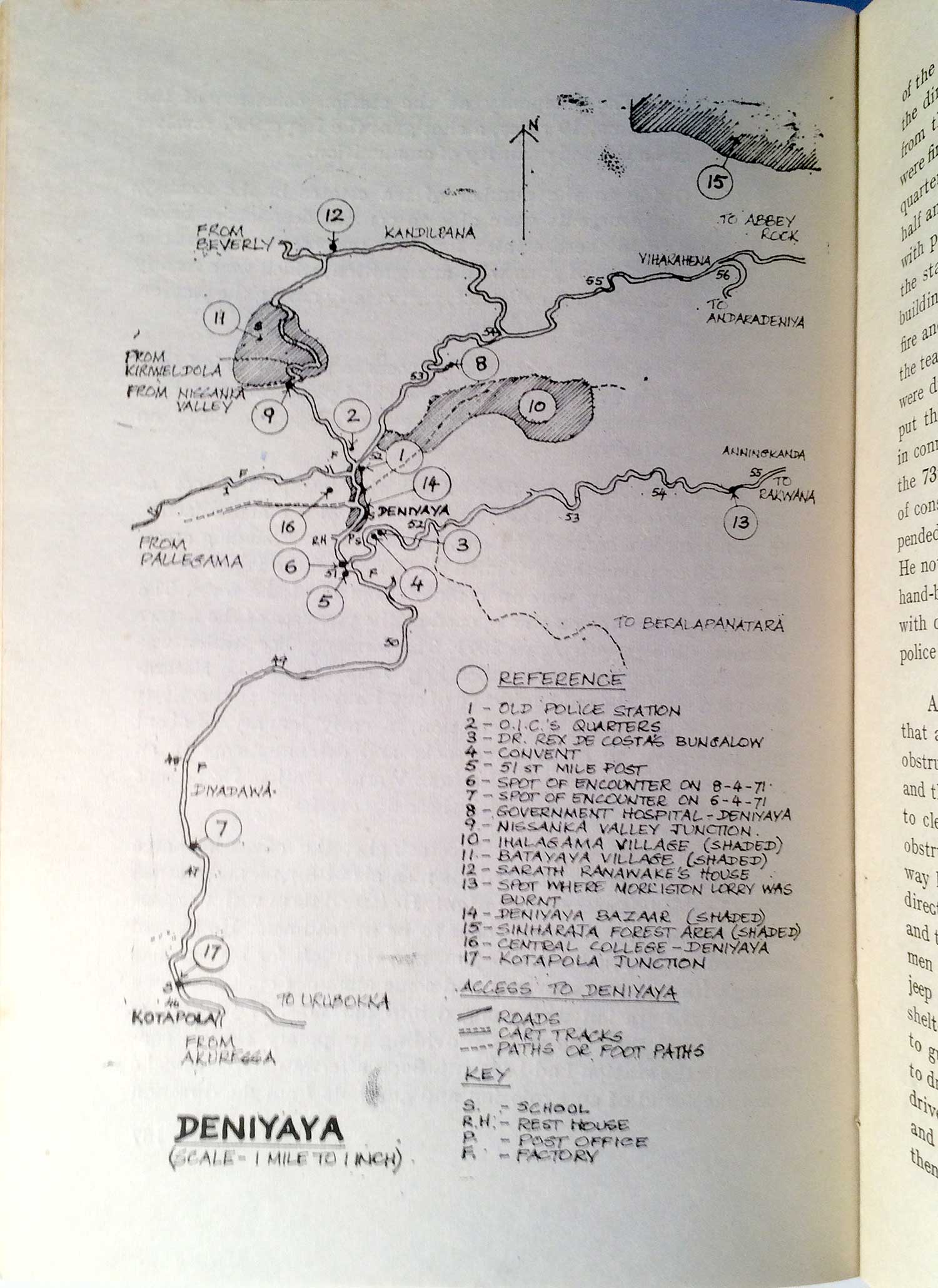 Next week I'm going to start a series of posts on the cover design of politically-oriented American painter and graphic artist Ben Shahn. I've got almost fifty different Shahn-designed books and covers to share. Should be fun!