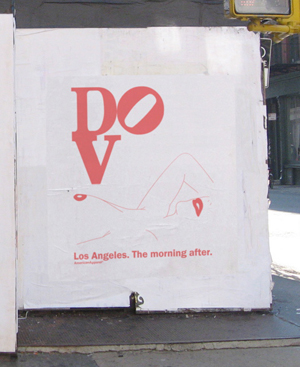 Someone finally decided to do a street poster based on
American Apparel's Dov Charney
. Most folks can identify the intriguing and sexual advertisements of American Apparel, yet probably didn't know that there have been accusations of sexual assault against him(just throw his name into a search engine) You probably get that from the posters, or not.
Over at
AnimalNewYork.com
there's a
slew of posts of the previous posters
that are worth checking out.
Anyhow, for you ethical shoppers there's plenty of other "socialist" t-shirt factory experiments, try
No-Sweat
or follow
these simple guidelines