Over at the West Virginia Mine Wars Museum, we've just launched the first issue of our new print newsletter, In These Hills.  Chuck Keeney, founding museum board member and the guy responsible for spearheading the newsletter, asked me to write about the process and experience of fabricating a replica tent for an exhibit in the museum.  This is the article, and if you want to get our newletter mailed to your door, you can sign up for it on the museum's homepage! You can also download it as a PDF right here.
---
When families went on strike in support of union organizing during the Mine Wars era, more likely than not they found themselves evicted from their company-owned housing. "Home" became one canvas tent among many, in makeshift colonies pieced together by union funds and community ingenuity. The diversity of people in a West Virginia mining settlement were forced together, living in close quarters with whatever possessions they could carry from their homes and only white canvas to protect them from cold, rain, and occassionally bullets.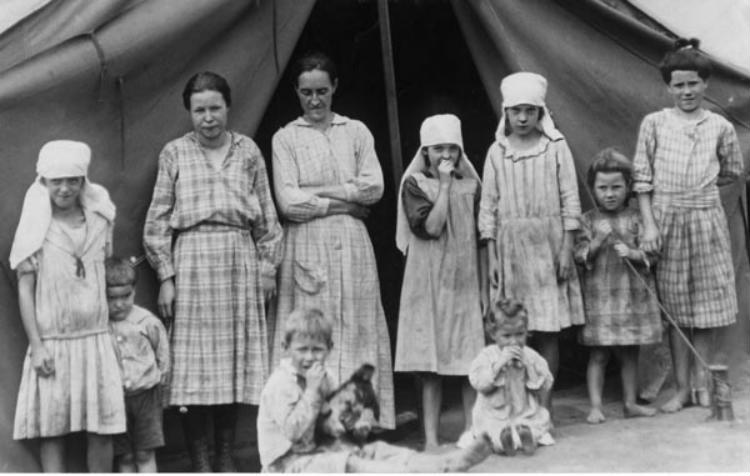 coal mining family on strike in West Virginia, c.1920, collection of Kenny King
In the late autumn before we opened the West Virginia Mine Wars Museum, we held a community open house. Folks from Matewan and the surrounding area were invited to spend the afternoon in our new storefront, which was looking particularly raw with the recent removal of rank carpet. It was a communal, welcoming event, and the space filled with people.
On the wall we placed three diagrams we'd been considering as a group: bird's eye architectural schematics of the building, and attendant renderings of how the inside of the museum might look. We hoped that folks who were visiting would give us their input on the designs. A key component in all three plans was a replica canvas tent, and people commented on it constantly, responding strongly to the idea of us creating something that they could walk inside. It was destined to be a key part of our exhibitions, but making this tent a reality took loads of research and planning.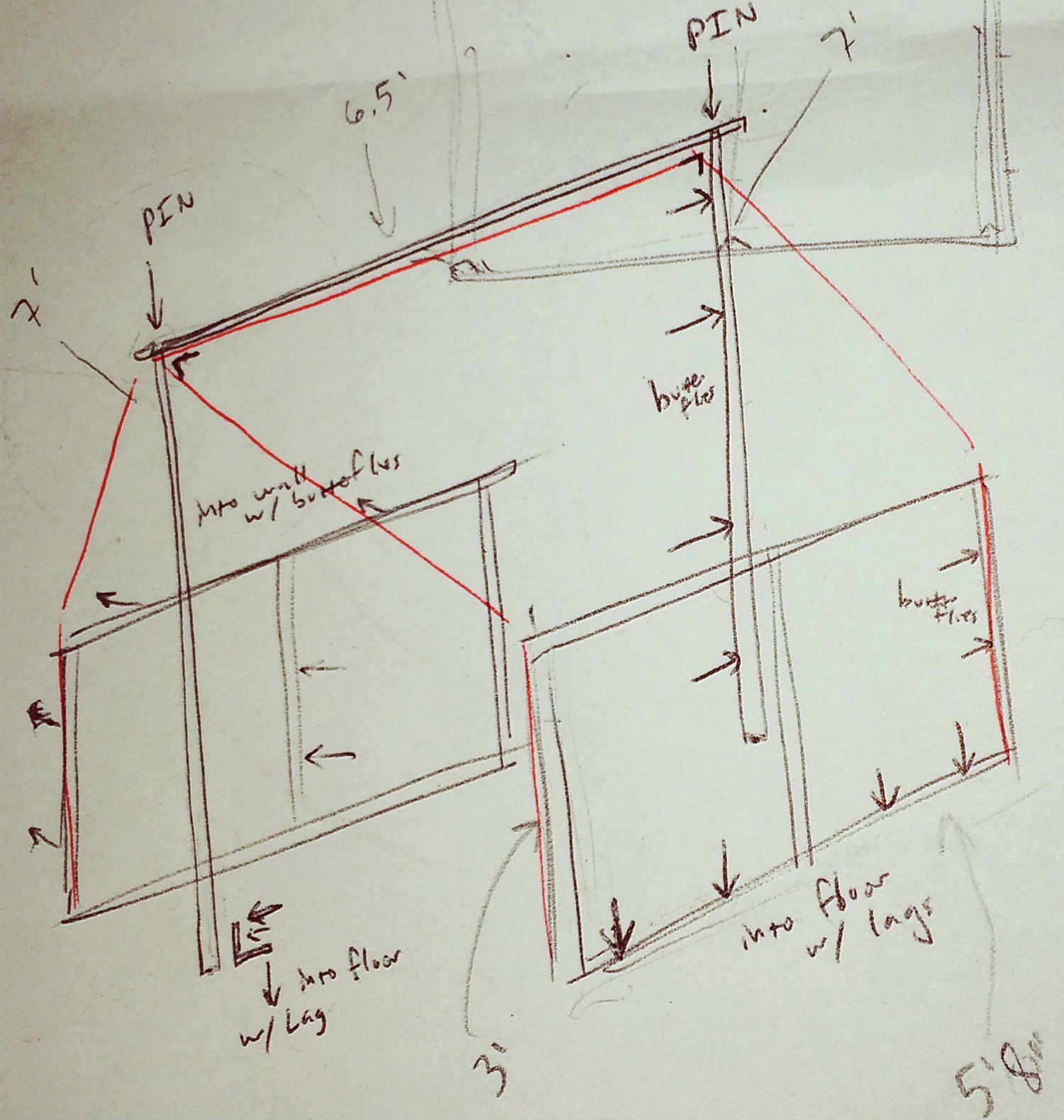 sketching out tent frame in relation to anchor points in floor and hollow walls
When we were finalizing our museum's floor-plan, we needed to take into account tent placement and size prior to building our big central wall. Our exhibits are chronological, and we wanted the tent to be part of our Paint Creek/Cabin Creek section. This, combined with the narrow space of our building itself, didn't give us a lot of wiggle room to fit a full-sized tent from the era, but we were eventually able to squeeze it in and incorporate a stabilizing wall at one end.
We commissioned Rebecca Susman to design and fabricate the tent itself. Rebecca started her meticulous research into tent types – and was immediately stalled. We knew that the United Mine Workers had provided the tents that evicted families were living in during the strike, but we had assumed these would appear in documents and catalogs of the period as something standardized. We were wrong.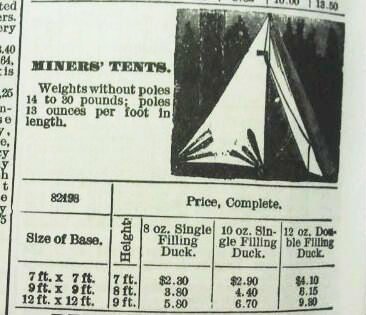 What became apparent to us was that the union had accumulated whatever tents they could get their hands on, building small towns in moments of crisis from whatever canvas structures were immediately available. The very same tents which were used during the Paint Creek/Cabin Creek strikes were later shipped by the UMWA to Ludlow, Colorado to house striking families there (1913-14), but most of the available photographs from Ludlow were taken after National Guardsmen and Baldwin-Felts agents burned that tent colony to the ground.

Photographers of the time period did not, after all, spend much film on archiving details like rigging and grommets — period photos were specifically documents of the individuals and communities affected.  Rebecca eventually found some of the most useful imagery in John Sayles' Matewan film (1987, which provided some of the best up-close imagery of reproduction tents that we could locate. After gleaning details on the evolution of military tents between the Civil War and World War 1 (including fabric weights, rigging mechanisms, and even a subtle shift in the metals used for grommets), we finally had a detailed, accurate design for a two-person tent from the Paint Creek/Cabin Creek era.

Firing up her new 1970 Singer industrial sewing machine for the first time, Becca commenced fabrication on the tent. The sides and top of our tent are actually constructed from one continuous 21' long piece of heavyweight canvas, and the connection seams along the front and rear flaps are double-seamed as in an original. It was a massive amount of fabric, and we had to unroll it across two full rooms in our house just to cut to length.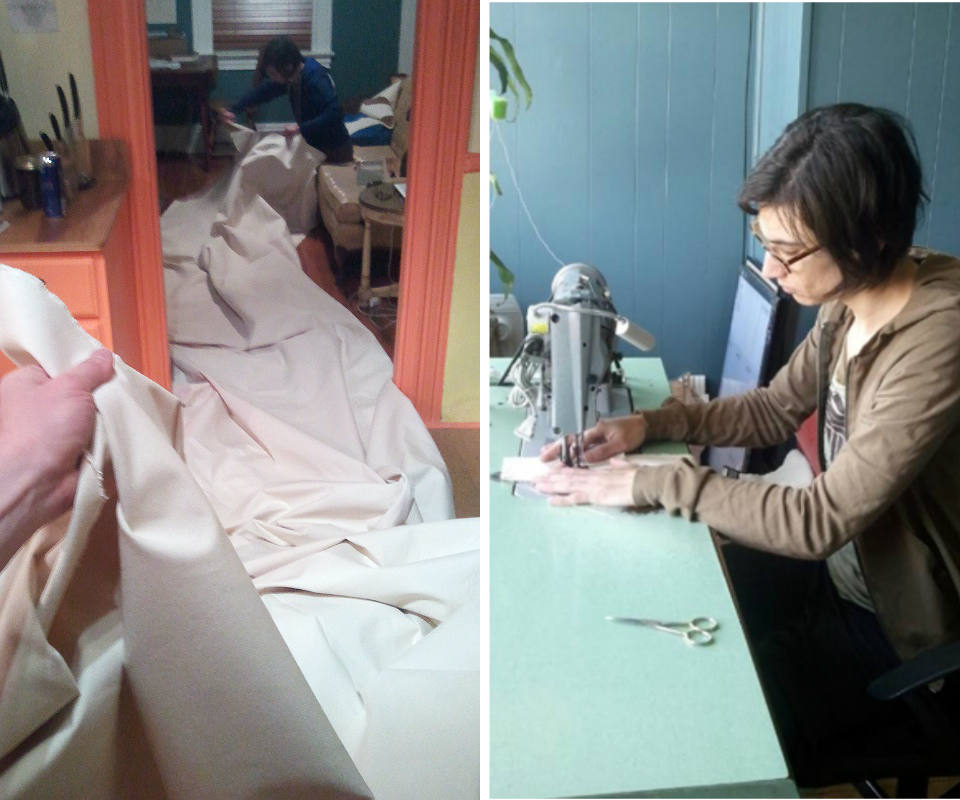 Left: unrolling the canvas, which spanned the first floor of our house. Right: Rebecca making canvas straps.
As the tent was coming together, Rebecca and I planned out the interior wooden armature, brainstorming how to actually keep the structure looking believable even though it would be anchored into both drywall and bolted through the carpet into the flooring below. Actual tents were tensioned against the earth with rope pulled taut against pegs driven into the ground, but we improvised with lag bolts and hidden brackets, minimizing visible hardware while making sure the whole thing wasn't going to collapse on a visitor!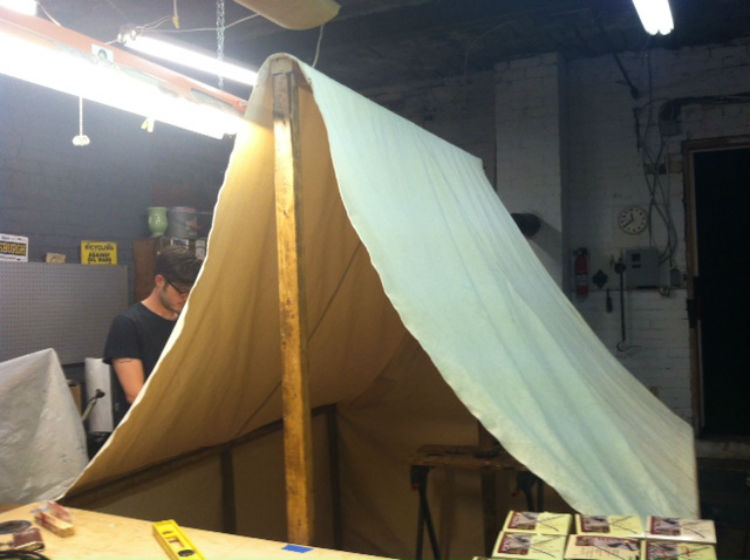 staging the tent frame with canvas for the first (and only) time prior to final installation
Board member Katie Lauer did some key flea market scouring for tent furniture and iron skillets to furnish the interior of the tent. These skillets were an especially important detail, as we knew of accounts of tent inhabitants propping cookware along the walls of their tents to deflect bullets from nocturnal raids.
New at the museum this season, we've introduced an audio element to the tent: oral histories featuring women of the era. Streaming through a small directional speaker, you can now listen to a performance specially scripted for our museum by Karen Vuranch. In the 10 minute piece, Vaunch describes the crucial and often over-looked role that women played during the strikes – not just as resilient caretakers, but sometimes taking key militant roles in the struggle.
finished installation of the replica tent in the museum
In all honesty, this tent was one of the only parts of the Mine Wars Museum exhibitions that I wasn't sure would actually come together. Rebecca and I had only staged it once, in a garage so that she could pin the flaps on the front and rear. When I finally installed it (with a lot of help) the week of our opening event last May, it was extremely satisfying watching the canvas drape precisely over the frame, the grommets aligning with the steel pegs, and the rope and tension system tightening perfectly against the bolts I'd had to ram into the flooring.
Our portal to step into Mine Wars history was finally in place.
---
This article was originally published in In These Hills: The West Virginia Mine Wars Museum Journal, Vol.1 Issue 1, August 2016. eds: Chuck Keeney & William E. Clough
---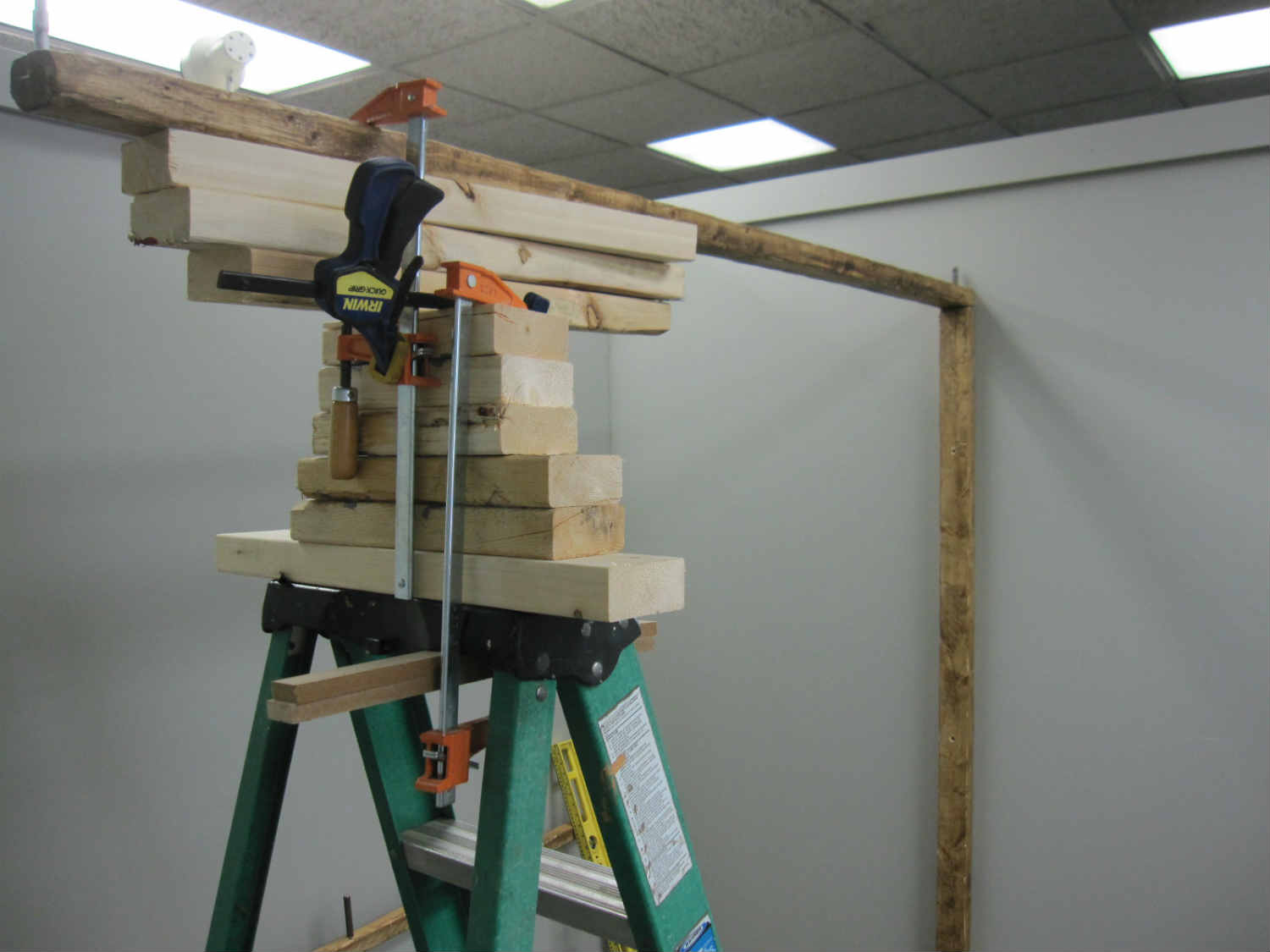 In order to hold it in place, initial staging of the crossbar for the tent involved some seat-of-the-pants ingenuity. This is still probably my favorite process shot from the whole museum build-out!