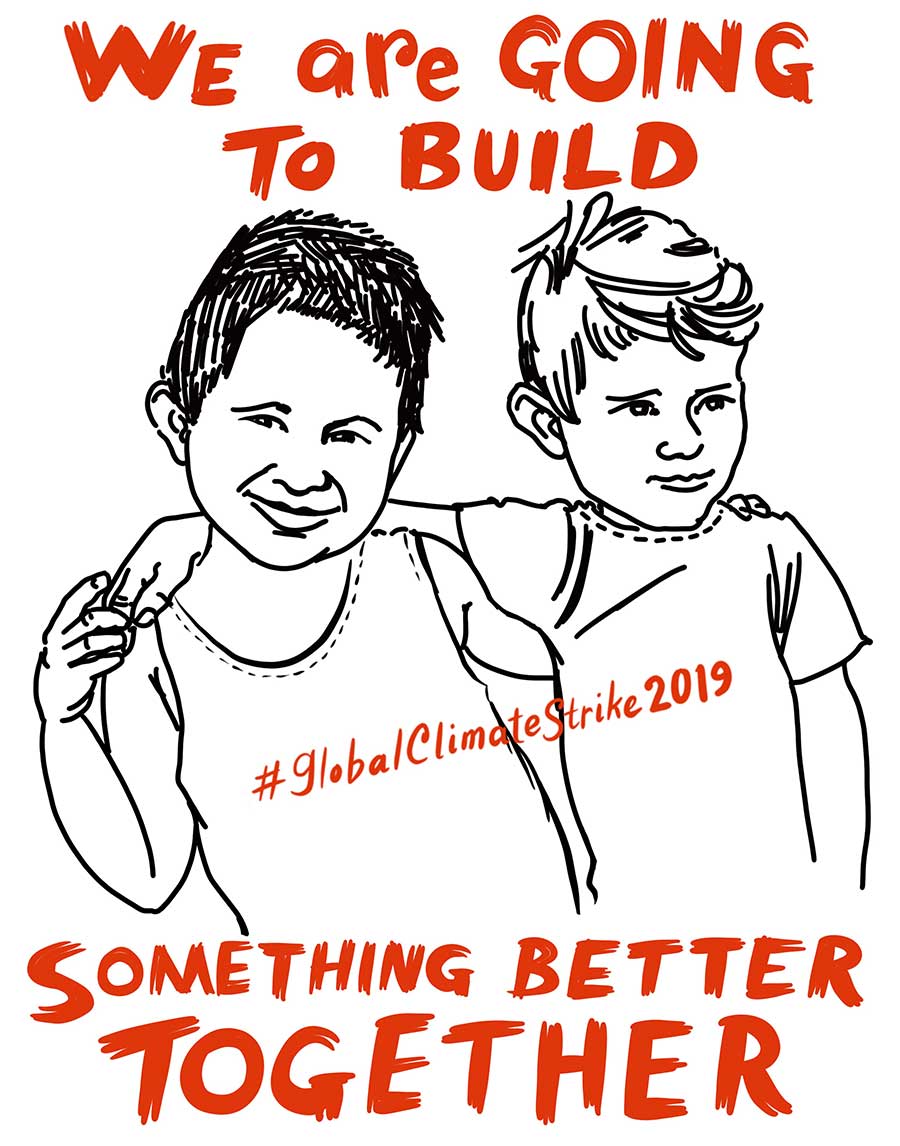 The kids' portraits are my attempt at creating some graphics for the Climate Strike on September 20th, but to also use for Climate Crisis protest in general. I spend a lot of time listening to climate podcasts while I work and I've been trying to figure out a path of activism through the overwhelm. There is a lot of back and forth in the climate Twitter-world, for example, about messaging: Don't talk about polar bears; Focus on future generations; Don't focus on future generations, etc, etc. But in my perspective, this crisis is so all-encompassing that really any topic that can be personal for some part of the population is related to the fundamental shifts we are facing.
I was so honored to hear from another mom who is using the concept of these posters at their local Climate Strike protest. They will have paper ready for children to draw their OWN portraits, with the text already written, so that the work will be even more personal for these children and their families. Great idea!!
Like many, along with deep grief for what is facing the natural world, I carry a lot of anxiety about my son's and other children's futures. I make these portraits to try and tap a deep optimism: What are we fighting for anyway? What do we want the future to look like? Knowing that we've already set irreversible events in motion and cannot avoid some of what's to come, we act today to do what we can for a livable Earth … and a more just and sustainable world.
Process: I use photos as references to sketch in pencil first. Then I draw over a picture of the sketch on my iPad using Procreate, a drawing app.
High res files are available for download from our Graphics Page