Freedom Highway is a radio show produced by Nick Panken for Radio Kingston. Earlier this year Nick traveled down to Interference Archive for a number of visits, and interviewed both Kevin Caplicki and myself.
Kevin's interview first ran on Feb. 3rd, and on it he pulls some punk and hip-hop records and speaks about how they helped shape his political understanding. You can listen to the episode HERE.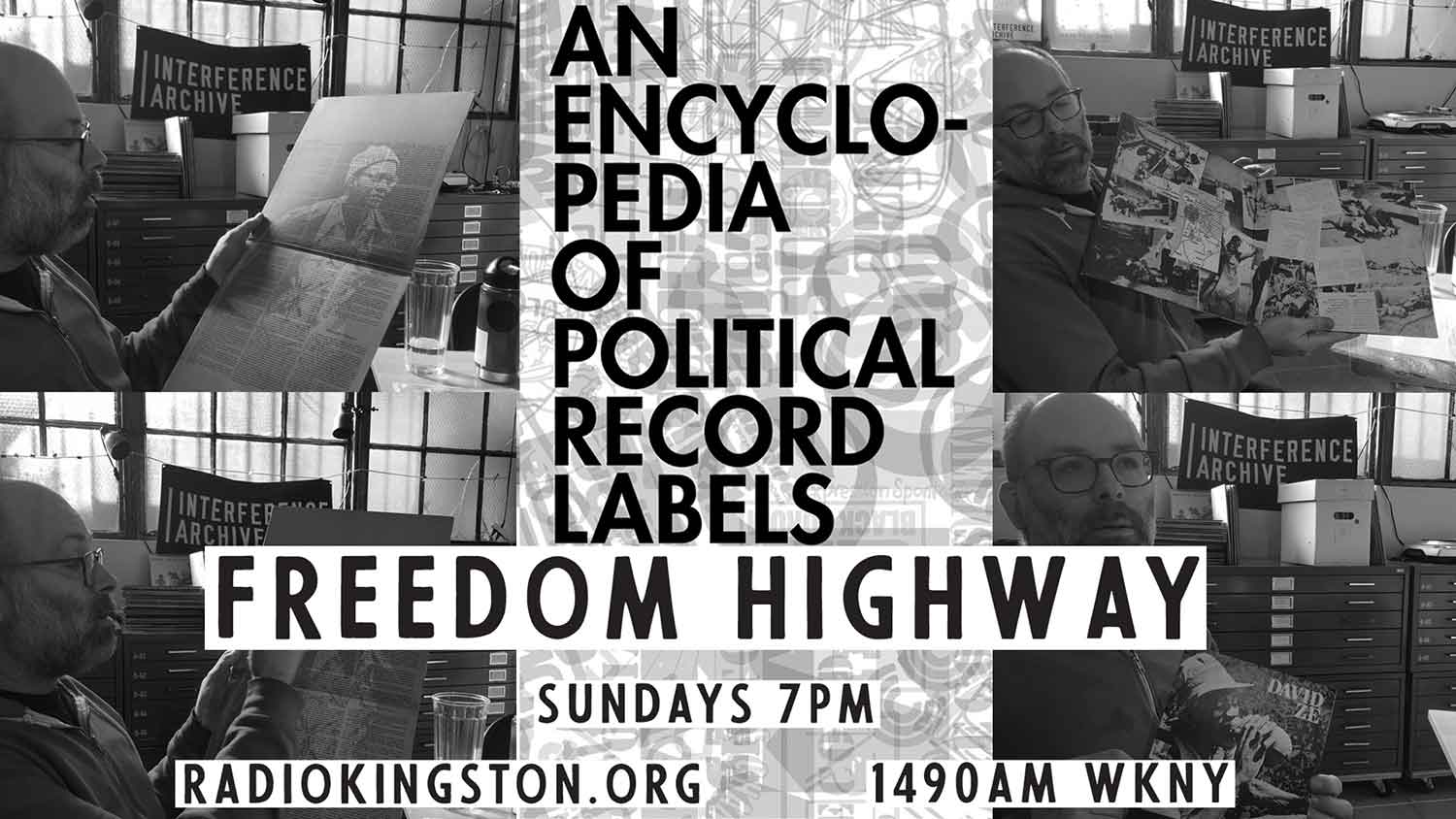 My interview ran on March 3rd, and is a discussion about my upcoming book, An Encyclopedia of Political Record Labels. I discuss a number of the record labels included in the project, and play songs off albums they released.
Both episodes are fun listens, and Nick has a ton of other great episodes available as well, including this one with about Gil Scott-Heron, and this interview he did with Paredon Records founder Barbara Dane.