A hand-painted poster with a prayer by @Bitterillegal translated into four languages by Jess X. Snow and @Bitterillegal. Arabic translation by Stephanie Najjar.
Included as part of the Justseeds Palestine Will Be Free Graphics Package #2 and Artists Against Apartheid. Free for use or fundraisers for any protest and action near you.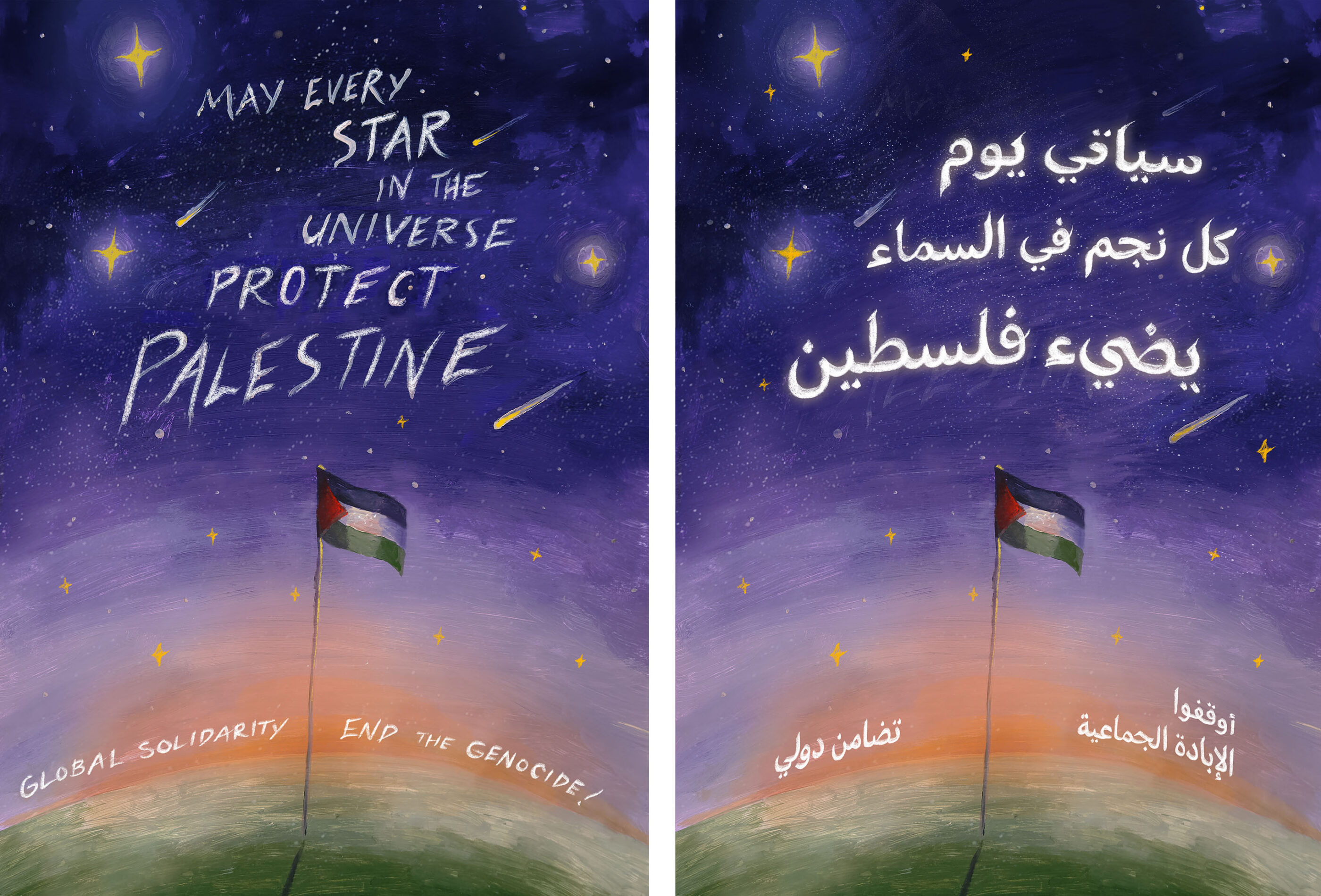 We are witnessing the largest international decolonization movement in our lifetimes, lead by some of the most steadfast freedom fighters demanding that we—especially those in the west—learn how to spread their truth and fight with them for the future of their people.
I stand with the Palestinian people currently under siege in Gaza, the West Bank, and millions in diaspora as they resist occupation from an apartheid state funded by our US government. Palestinians have taught me something unforgettable about love—a love for a land and a people that cannot be shaken, generation after generation. Our collective international voice lifting up their indisputable truth is stronger than the few voices who run the belly of the beast. May we join the global majority on the streets & on the Internet and and together learn how to be in better solidarity.
Why would the Israeli government cut off Gaza's Internet? Because a voice is the most powerful tool we have in this lifetime—remember how our ancestors combined theirs and demanded a better future—one where we could have this voice. There is always something you can do from where you stand. The lost jobs and opportunities will come back, but the lives lost never will. If we have studied the anti-war and anti-imperialist movements, studied Black Panthers, this is your moment to put what you learned into practice. If you stood with me against acts of anti-Asian violence that happened last year within the borders of the United States—as we witness these 75 years of atrocious genocide supported by our imperialist government overseas; this is your moment to stand again.
May our collective, international voice be a blade of light that illuminates the direct demands of those in Gaza—cutting through the censorship & lies of the west, opening into a portal; where ceasefire begins (but is the bare minimum) and Palestine is truly free.
– Jess X. Snow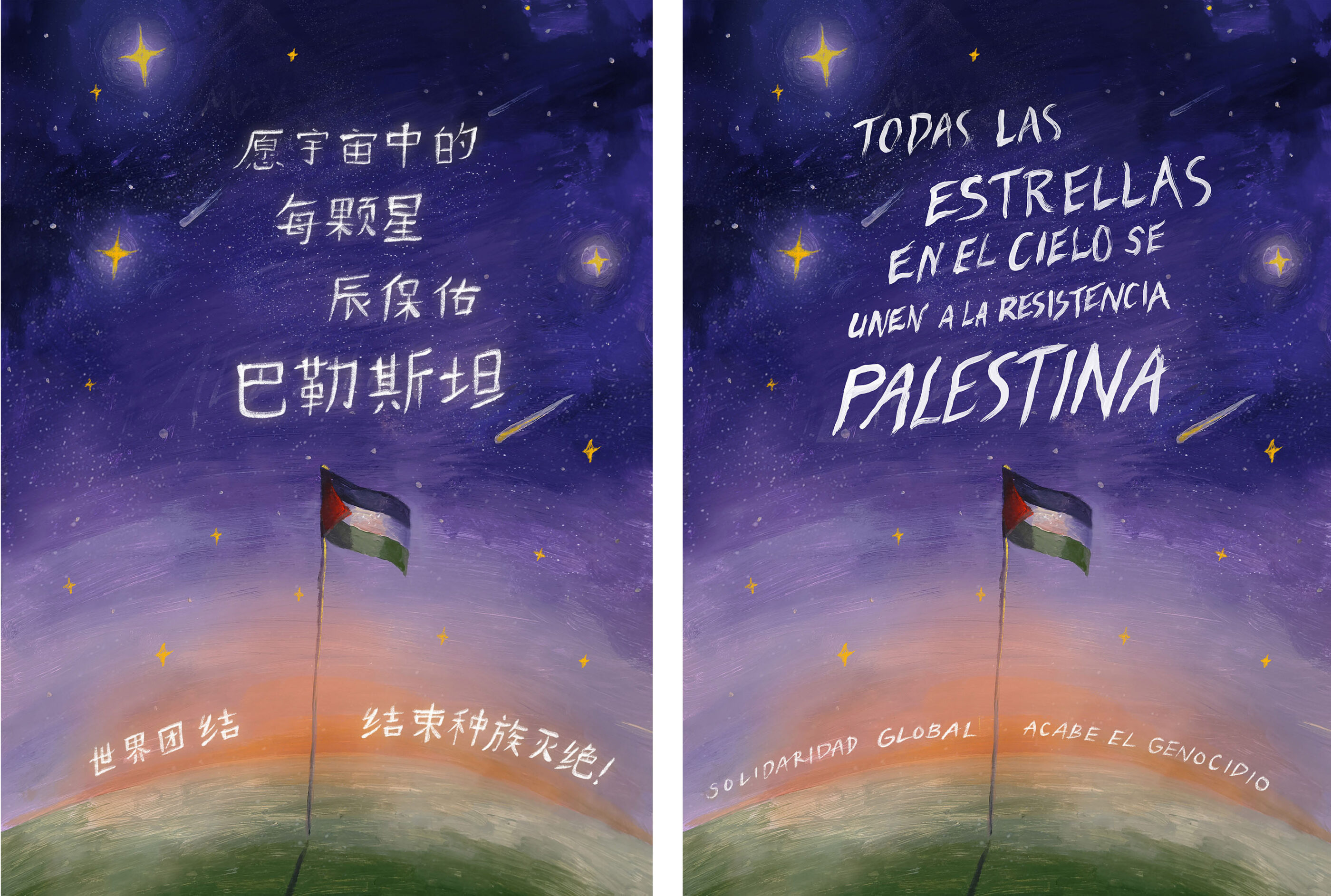 Translations
Every prayer is a little bit different.
Spanish: May every star in the sky support the the Palestinian Resistance.
Arabic: There will be a day when every star in the sky will illuminate Palestine.
Chinese: I wish for every star in the universe to bless Palestine.
A celestial scene of bright yellow stars against a dark blue night sky. Below, a lone flagpole stands on a rounded green landscape. The Palestinian flag flies amidst twinkling stars and comets. There are four versions in four different languages. The English version states, in white, hand painted lettering, "May every star in the universe protect Palestine. Global Solidarity. End the Genocide!" The Spanish version states, "Todas las Estrellas en el cielo se unen a la resistencia Palestina. Solidaridad Global. Acabe el Genocidio."