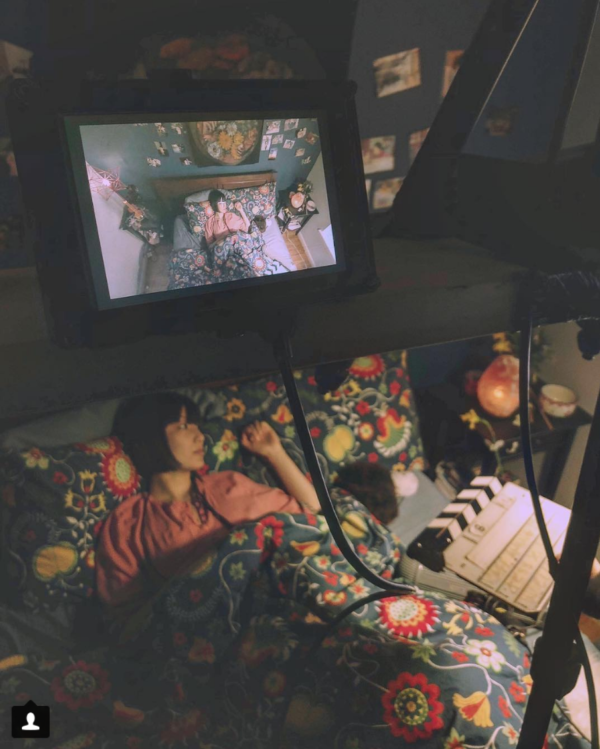 Safe Among The Stars is a short film directed by justseeds artist Jess X. Snow about a queer Asian American woman (starring Poppy Liu and their mom, Leah and Vera Lam ) and how she uses masturbation to heal her body after sexual assault, the same way the Earth regenerates and heals itself after colonial trauma. It is a story about sexual trauma, and Asian-American family pressures, and one woman's journey toward healing and self love despite what she has had to endure.
This is the first time I have used the medium of film to tell a story so personal to me. I am $740 of the way towards the goal of 3500$ for funds to finish the film and with your help we can support a film produced, directed and production designed by all queer people of color. ?? thank you to everyone who has donated so far!
You can donate here and read more about the project. 
Synopsis
Jia, a 24 year old queer Asian-American, who, after surviving sexual assault develops the ability to teleport via masturbation. Jia lives with her first generation immigrant mother. Jia's academic excellence is the pride of her family, but she has lost her scholarship and has to take a semester off to take care of her mental health.  Her magic and teleportation leads her toward a decision that will alter the course of her life forever.
If you donate over 75$ you will receive one of the remaining Long Live Our 4 Billion Year Old Mother limited edition screen prints in the mail.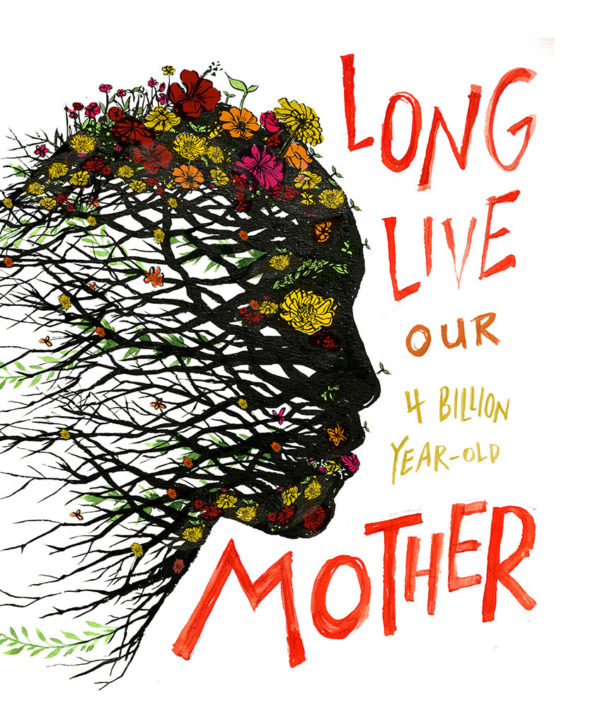 DIRECTOR, CO-WRITER
Jess X. Snow is a queer asian-canadian public artist, filmmaker, poet and educator. She holds a BFA from the Rhode Island School of Design and is currently studying directing in the MFA program for film at the NYU Tisch School of The Arts. Her work has been supported by the Tribeca Film Institute Migration Co/Lab, the Smithsonian Asian Pacific Center, and has appeared on PBS Newshour, The LA Times, and NBC Asian America and outdoor walls across the country.  As a filmmaker, she directed AFTEREARTH (2017) which is part of the official selection of CAAMfest, Outfest Fusion, and LA Asian Pacific Film Festival.
( www.afterearthfilm.com)  ( www.jessxsnow.com)
Co-Writer, Co-Producer
Kit Yan (Playwright/Poet/Performer/Lyricist) is a Yellow American New York based artist, born in Enping, China, and raised in the Kingdom of Hawaii.  Kit's award winning work has been shown at the NY Musical Theater festival and the American Repertory Theater.
"My dreams lead me to write about the fractures in my life and in this world, the times I fucked up, the times I was held accountable by my family and communities, the times of collective struggle on a path towards collective liberation. Above all else, I write about queer love smashing racism, patriarchy, and systemic oppressions. I am a self-taught writer learning my craft by talking story with elders/family/friends, kanikapilas (backyard/beachside jam sessions,) collaborations, and by watching queer/trans/poc art in bars, lounges, poetry readings, subways, sidewalks, living rooms, and secret places where queer artistic magic & power exists." ( www.kityanpoet.com)
LEAD ACTRESS
Poppy Liu is a first generation Yellow-American New York City based actor, poet and community organizer who will be starring in the film alongside her real Mother, Leah. Poppy was born in Xi'An, China and raised between Minnesota and Shanghai. Poppy is the founding director of the production company Collective Sex which has the mission of decolonizing queer femme stories about body, sex, love and healing. To find out more, visit ( www.collectivesex.org)
"I believe in art as a spirit practice that invites us into our bravest and most compassionate selves.I believe that as hyphenated diasporic people, when we speak our stories we are building houses of healing for our communities, for our ancestors and for our next generations."
( www.poppyliu.com)