The painful reality of this political moment is personal for many of us. As Kavanaugh becomes our new Supreme Court justice, let the survivors of the world know that not only are they believed, not only are they supported, they are loved.
Join us Monday 10/22 9am PST as we flood the internet with love letters for survivors of sexual assault. Write your own love letter to a survivor and use our hashtag #SurvivorLoveLetter ? Please share our graphic and support our mural project by buying a button here.
We are calling not just survivors to write love letters to their little selves, but allies to write messages of celebration and support the survivors in their life as well. We believe that the dismantling of rape culture and toxic masculinity can only happen when we all take care of our mental health, create new pathways of healing, and work together to become free.
Survivor Love Letter 
Survivor Love Letter is a movement for survivors of sexual assault and their allies to publicly celebrate their lives. It was started by filmmaker and activist, Tani Ikeda in 2012 on the anniversary of her rape where she penned a letter to her younger self that ended with the words: "this is my survivor love letter."
Since then, #SurvivorLoveLetter has been joined by Justseeds public artist, Jess X. Snow and Layqa Nuna Yawar and has rippled out to become a hashtag, a letter writing campaign, a national mural project and a viral social movement.  This year, Survivor Love Letter is expanding into letter writing workshops, live performances and monumental augmented reality murals that celebrate some of the world's most beloved sexual assault survivor leaders.
It is also supported by the Endangered Species Mural project run by Justseeds Artist, Roger Peet. Most of our survivor love letter murals will feature endangered species of plants and wildflowers that only bloom after forest fires, celebrating how the Earth heals  the same way that the human body does. We all have a relationship to fire, which is that of both destruction and reincarnation.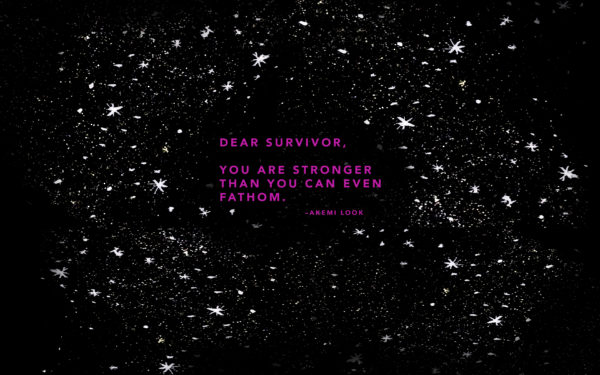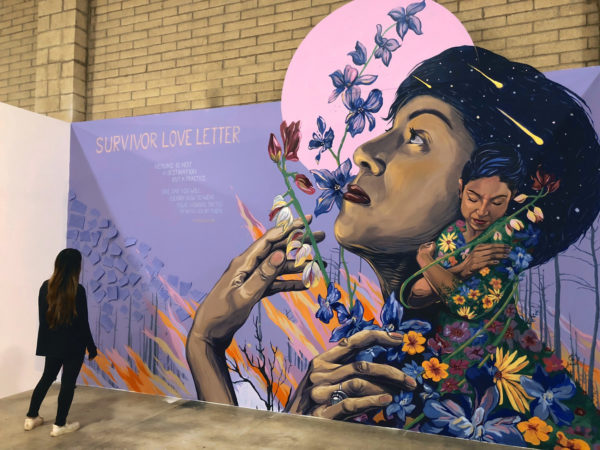 Mural by Jess X. Snow and Layqa Nuna Yawar featuring Survivor, Amita Swadhin.
Text says "healing is not a destination but a practice and an understanding. One day you will learn to wear your wounds instead of being lead by them." – Amita Swadhin.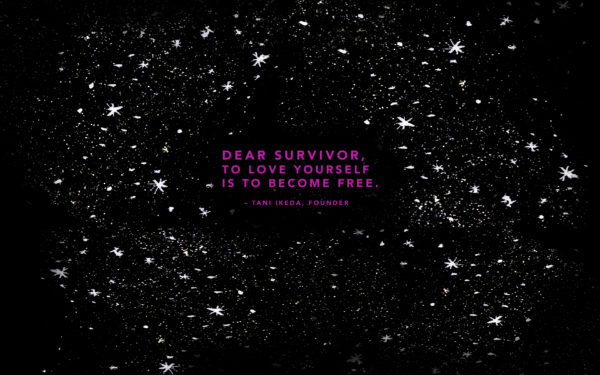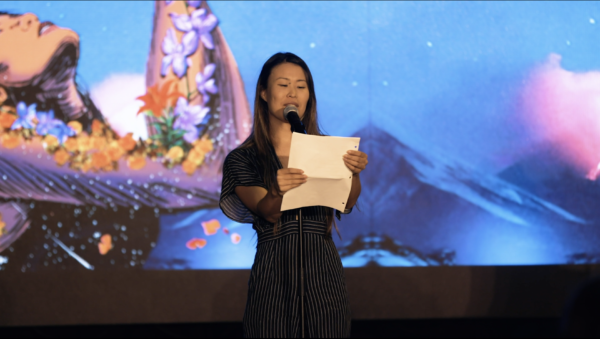 Tani Ikeda reading her Survivor Love Letter at our reading at We Rise Exhibit in Los Angeles.