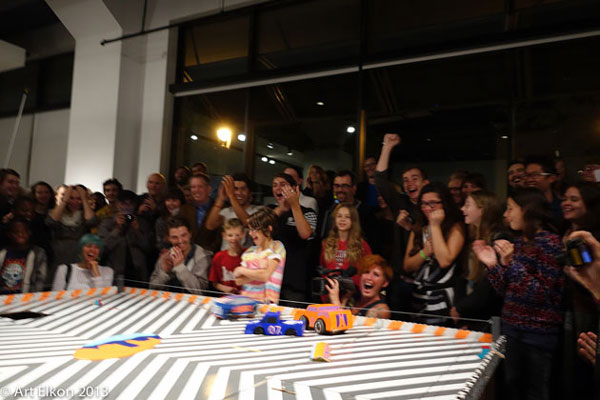 This year I put a ridiculous amount of time and energy into making a solar powered remote control car demolition derby (Green Mini Demo Derby). From asking numerous businesses if they would consider sponsoring a solar powered remote control car demolition derby, to building a mobile solar power station, to learning about remote control cars, retrofitting them so they are able to efficiently destroy each other, and spending countless hours painting corporate logos on cars and uniforms, it was a long, often confusing, process. I was nervous and excited (mainly terrified) for the first event, hoping the cars got charged efficiently, ran well, broke well, and that the event would be exciting.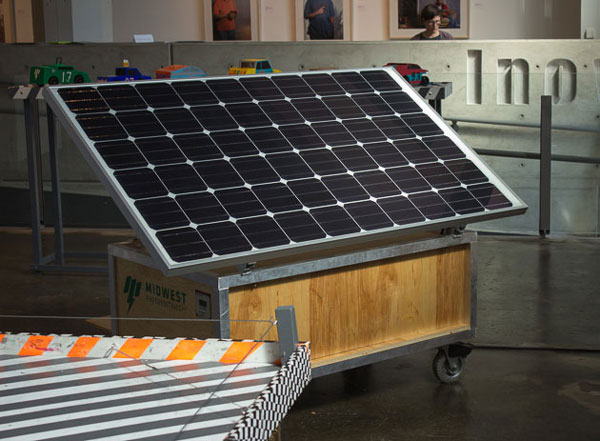 The first round is now over and I'm preparing for the Championship on November 14th, 6pm at Inova, Milwaukee, WI. The Riverwest Public House, Brenner Brewing Co, Sky High Skateshop, and Midwest Photovoltaics will be competing for the Championship and there will be a large grudge match of the nine remaining racers! You can see more at: greenminidemoderby.tumblr.com/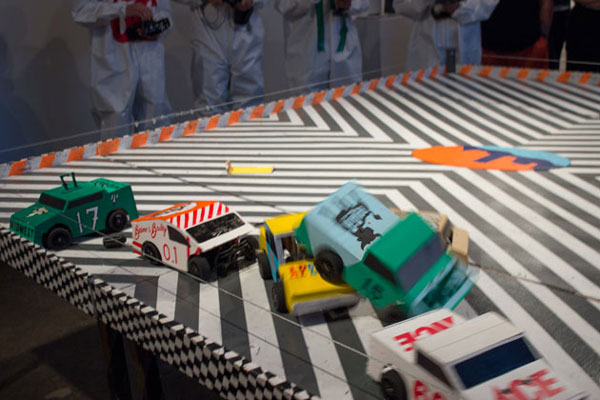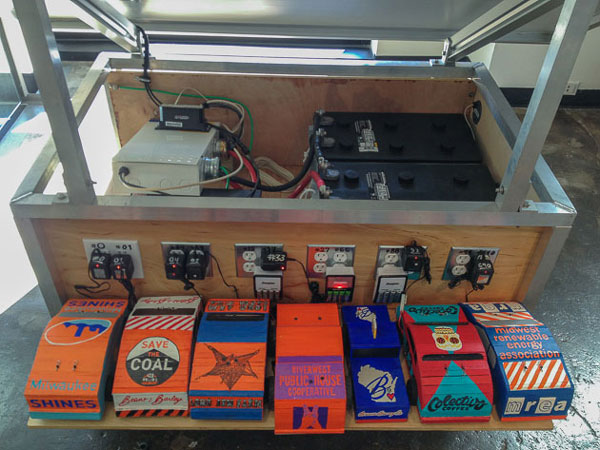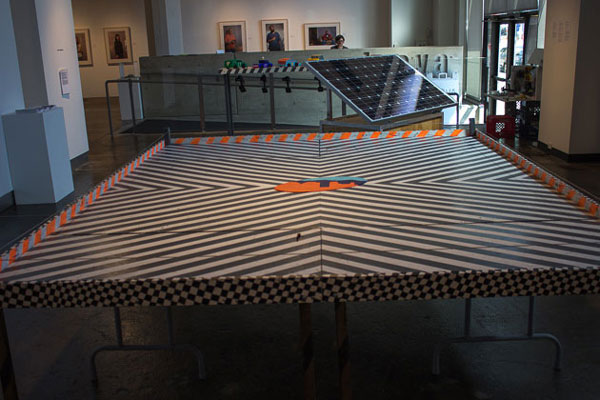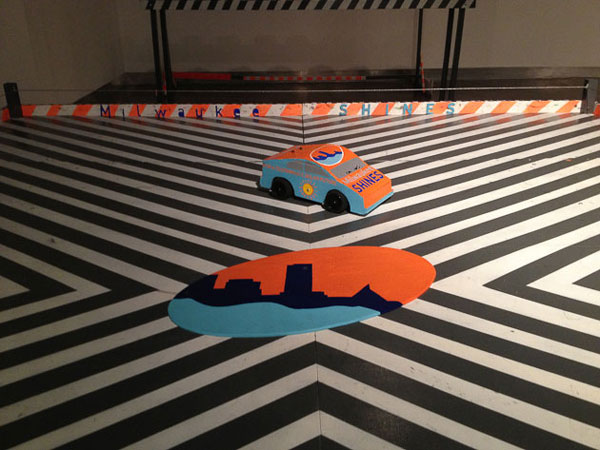 Milwaukee Shines, the City of Milwaukee's Solar Program and my track sponsor.