This week we've got more Agit 883. Like last week, I'm blitzed with other work and life issues, so I'm mostly going to just let these ride, and speak for themselves. General info: All the covers this week are largely made up of re-used and re-purposed photographic images from other newspapers and sources. Some are used in the celebratory sense of reproducing images of resistance, and others in a critical sense of satirically focusing on people in power.

The cover above, for issue #16, is a satirical use of an image from Vietnam, the brutality wrought on children by the war is commented on with the title "International Children's Day."

Issue #30 below (left) not only borrows a photographic image, but simply reproduces a Cuban solidarity poster with Palestine, produced by the political organization OSPAAAL (Organization in Solidarity with the Peoples of Africa, Asia and Latin America). #31 is even more simple, a straightforward and sober portrait of Ho Chi Minh.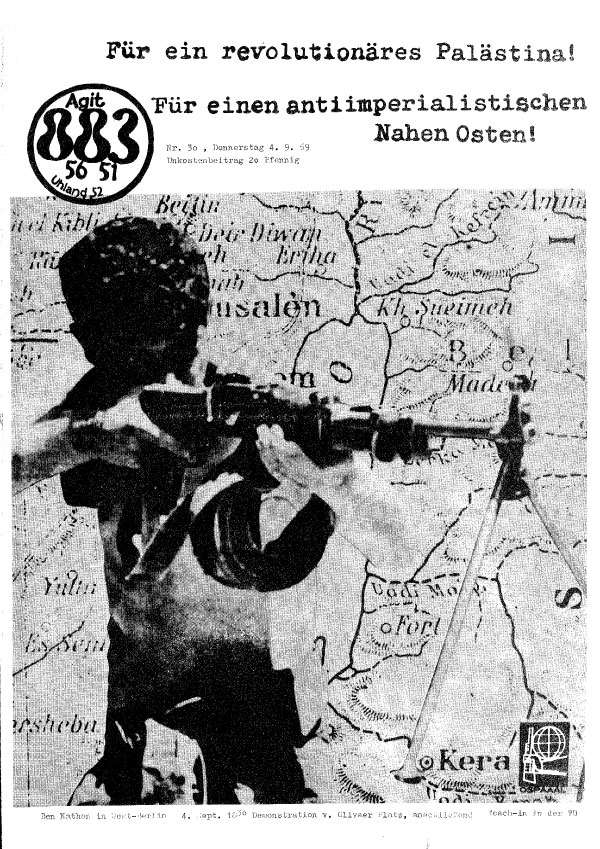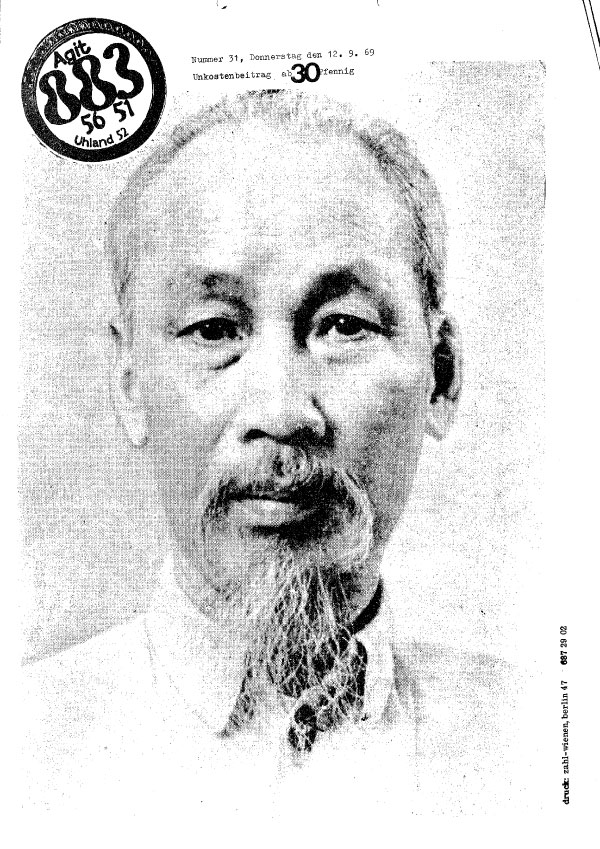 Issues #40 and #42 cover the Black Panthers, with photograph and a simple clean reproduction of their logo. The text on #42 says "…come to Berlin." I'm not sure if this is referencing a desire, an actual visit by Panthers, or a more metaphoric claim to the politics and aesthetics being reproduced by political groups in Germany.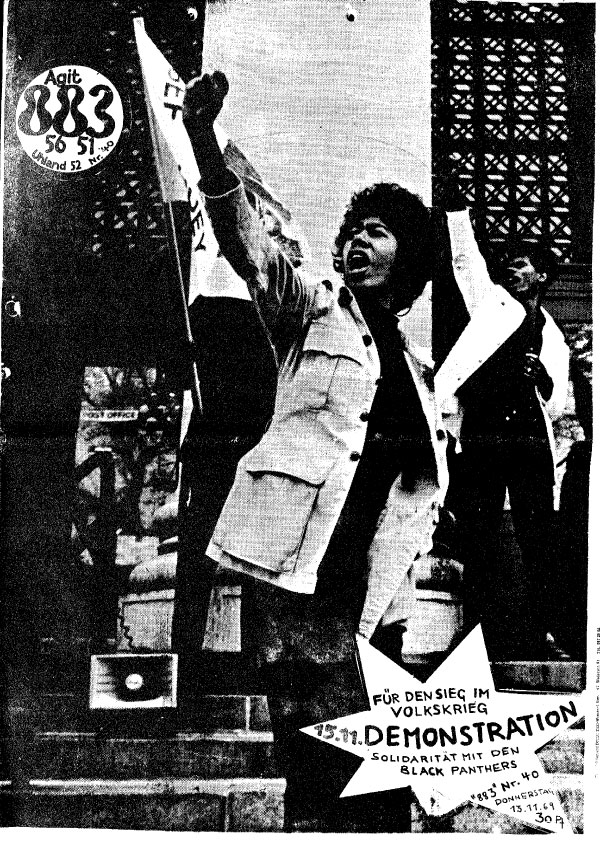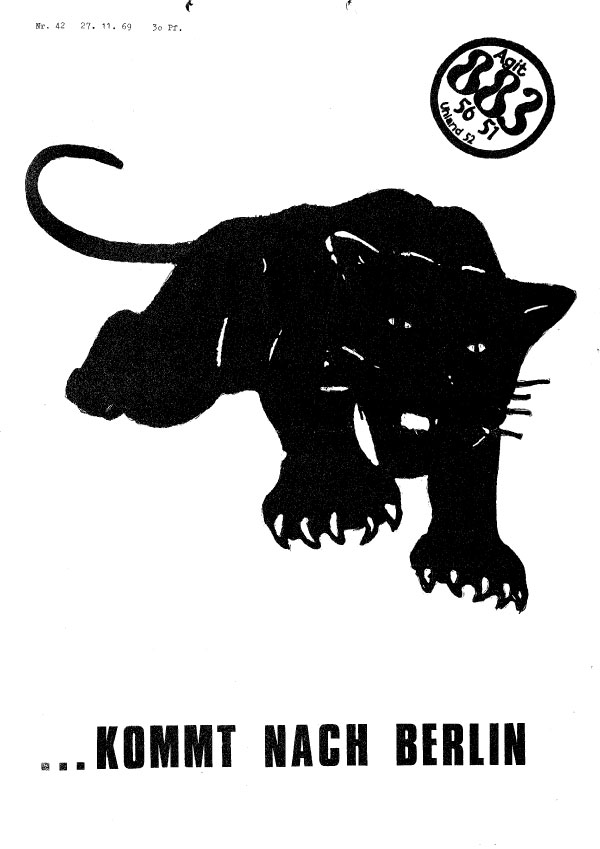 The cover of issue #56 once again reproduces a Cuban OSPAAAL graphic, and the cover for #70 digs much deeper, reproducing an old German gothic print, possibly Dührer? #84 cribs a well-worn photo of the Attica uprising, which was fresh and new in 1971 when the issue came out.