Here's some pictures from the ongoing Large Print Project in Portland. Icky, Pete and Roger have begun carving a 3′ x 10′ block of lino to make a counterpart to the Taring Padi print that Roger brought back from Indonesia a couple months ago.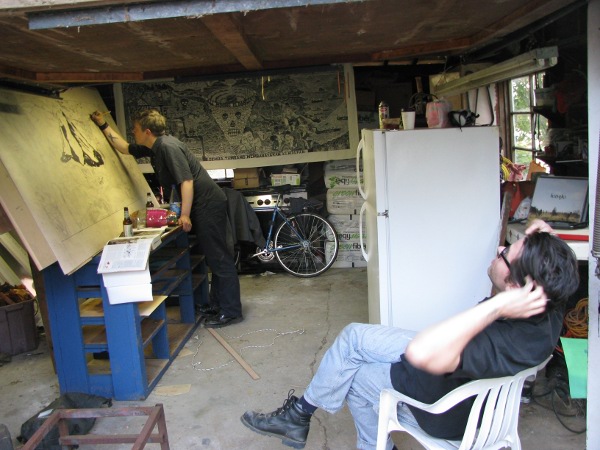 We're working with BARK to organize showings of these prints along the route of the proposed Palomar Pipeline, an atrocious boondoggle planned to transship Liquefied Natural Gas from the Oregon coast to the trunk line of the Madras Pipeline on the other side of the Cascade mountains.

All the gas is going to California, and the reason folks want to build the pipeline here in Oregon is because the much wealthier states of California and Washington have already said "Hell, NO!"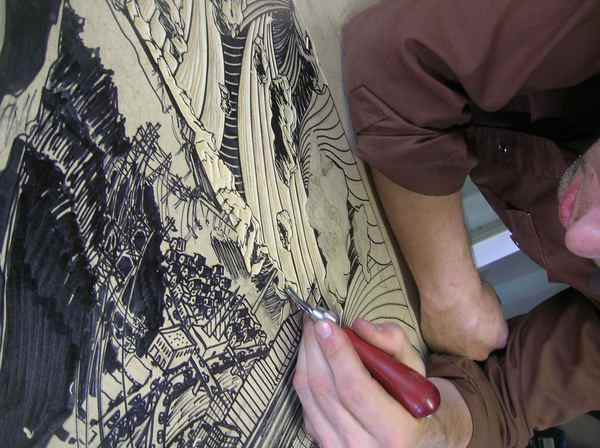 The only other LNG terminal and pipeline on the west coast of North America is in Baja California, which should be telling.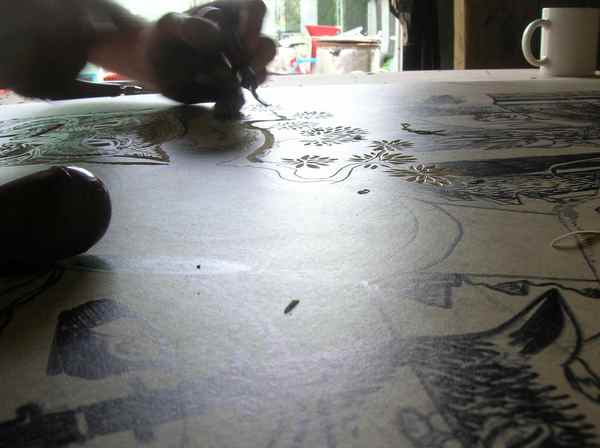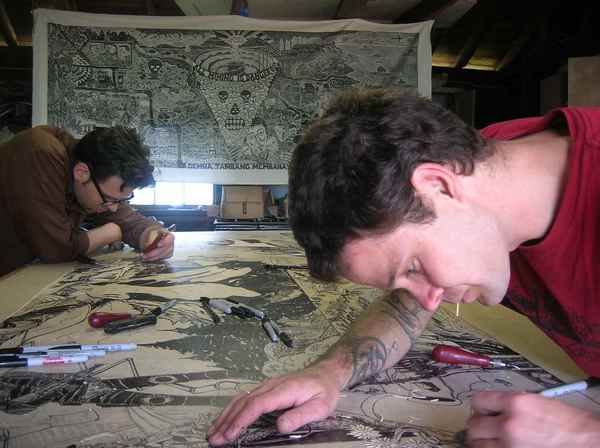 This project is funded by the Regional Arts and Culture Council of Portland, together with Work for Art.