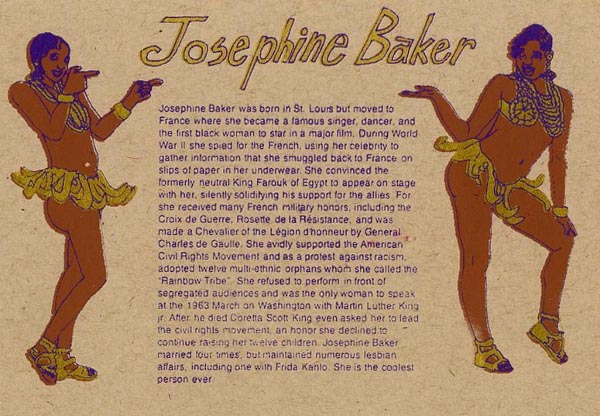 Rad Teen Print of the Week is back for 2012!
I was looking through old entries and realized that I started off numbering them, and then stopped…after counting, I realized that I've posted 25 rad teen prints so far! There is so much more to come.
This print was created by Ella, one of the Power Up girls, in celebration of Women of Color HERstory Month. It was one of several prints that Power Up created as takeaway cards for New Voices Pittsburgh's Young Women Celebration on February 22. Celebrating their 8th birthday,
New Voices Pittsburgh: Women of Color for Reproductive Justice
, is an inspiring and powerful group; this is the third time Power Up has worked with them.