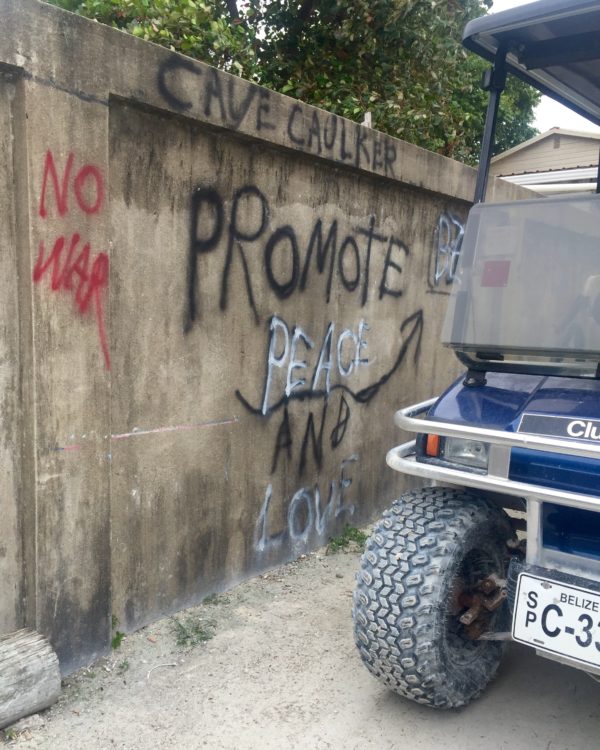 No war, Promote Peace and Love. Caye Caulker, Belize. Feb 2016.
Belize is a small country, of 300,000 people, on the Carribean Sea bordered by Mexico and Guatemala. It has no army, just a defense force that secures its borders and to protect its main industry, tourism.
One of the few graffiti's I've found on the island. Aside from this only a couple of pieces in the basketball court and then the didactic Rasta installation of bible quotes on plywood in front of a house.
However I have found a handful of great painted signs and some DIY DPW signage. All of which I hope to get up on this blog. Keep an eye out!