Let Them Eat Reality
Bed-Stuy Brooklyn. April 23, 2016
Written on the construction wall at the former site of Cascade Laundry across the street from the Marcy Projects. Most people reading this wall have "bitten off" a large piece of reality. Between the history of poverty and crime of the projects to recent speculation and rapid gentrification of the neighborhood. This lot will, presumably, house the new affluent demographic looking for "affordable" places to live.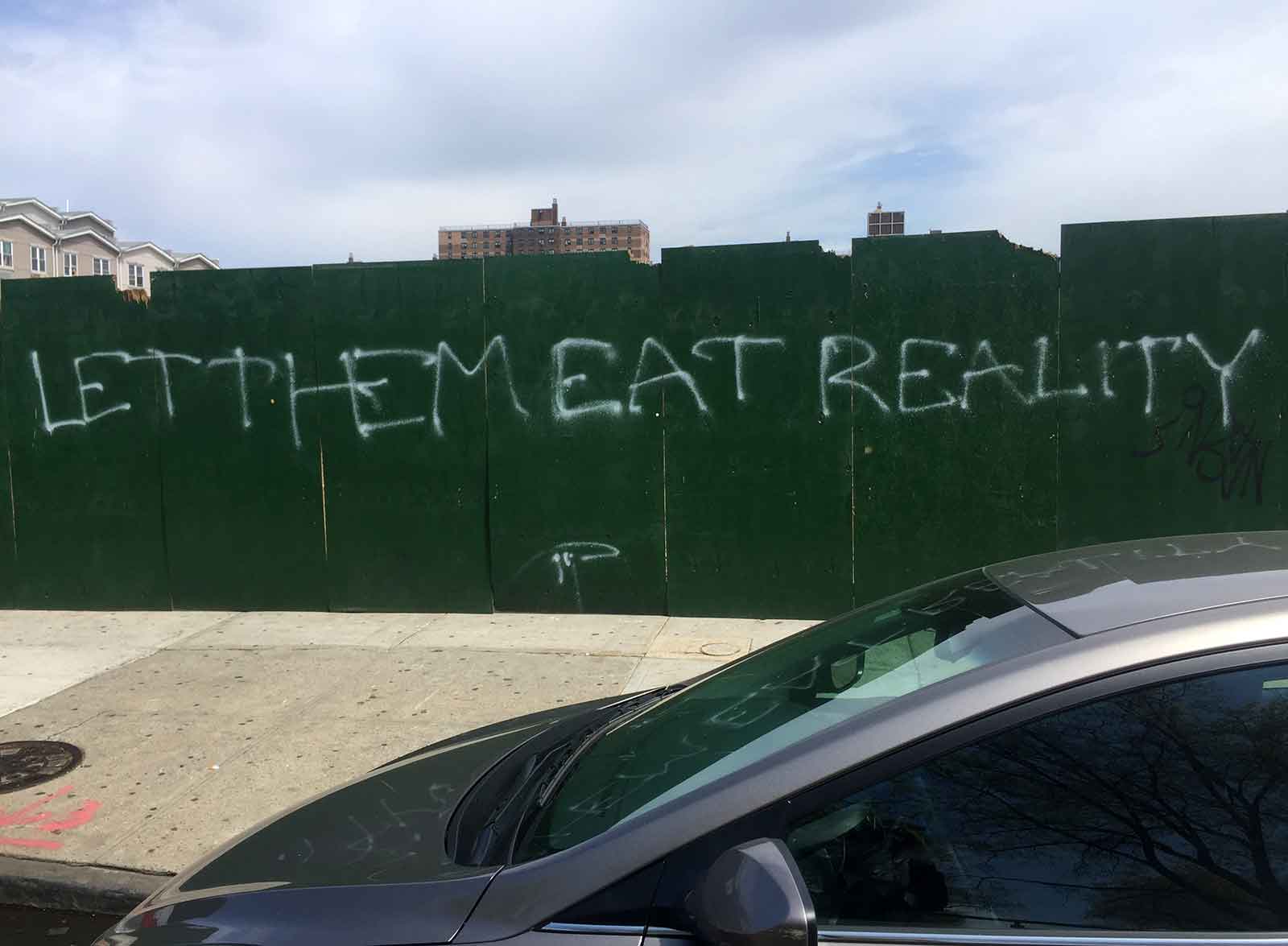 From forgotten NY:
The Cascade Linen Service, which supplied table napkins and tablecloths to restaurants citywide, called this modest red brick building at Myrtle and Marcy Avenues home from 1898-2010, but developers have had eyes on it for some time. The site was purchased for $27M in 2013, according to Curbed, and you would have to think that a high-rise rich-people storage unit will soon rise on the site, taking Cascade and its smokestacks with it.