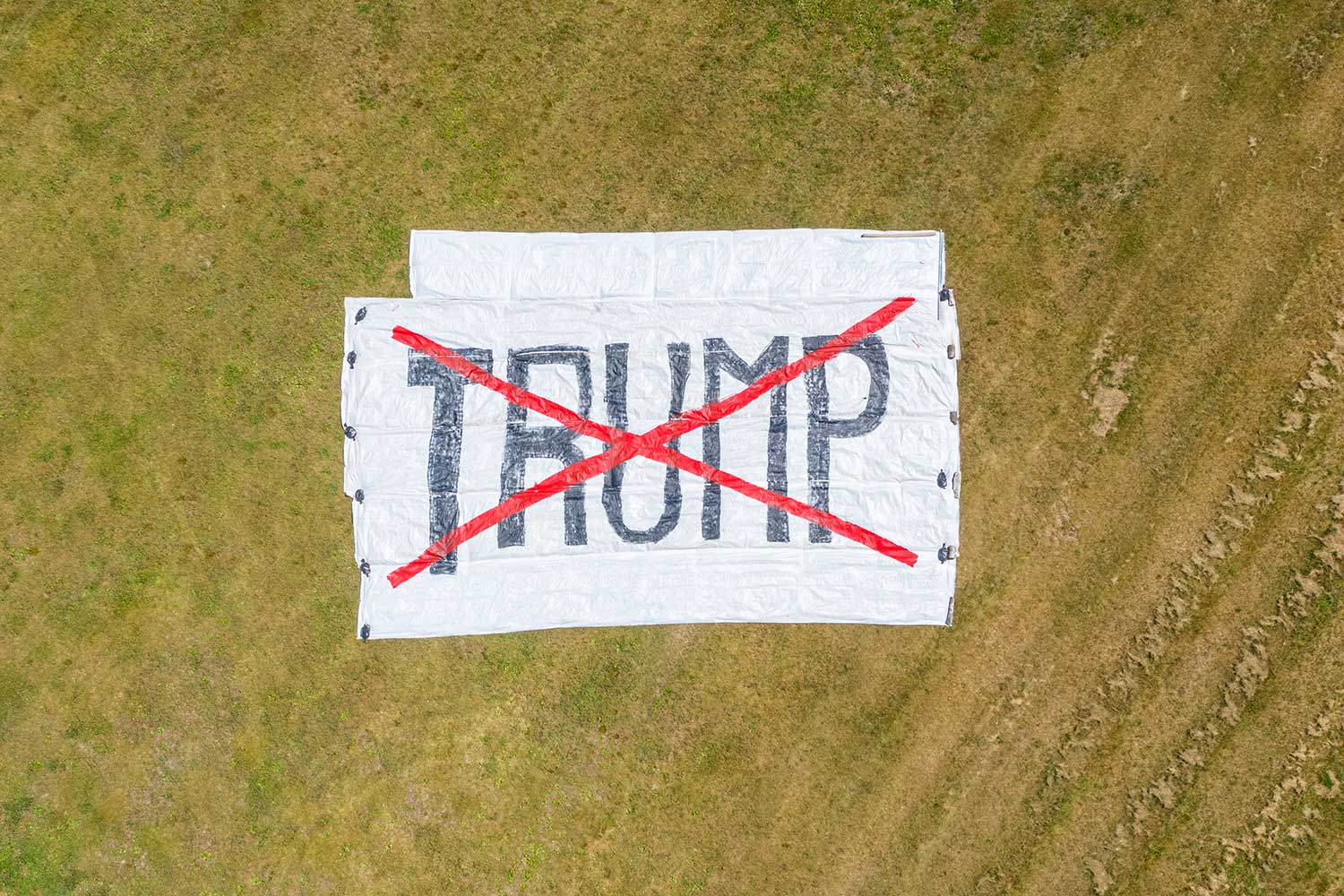 Trump. Montgomery, NY. June 2020.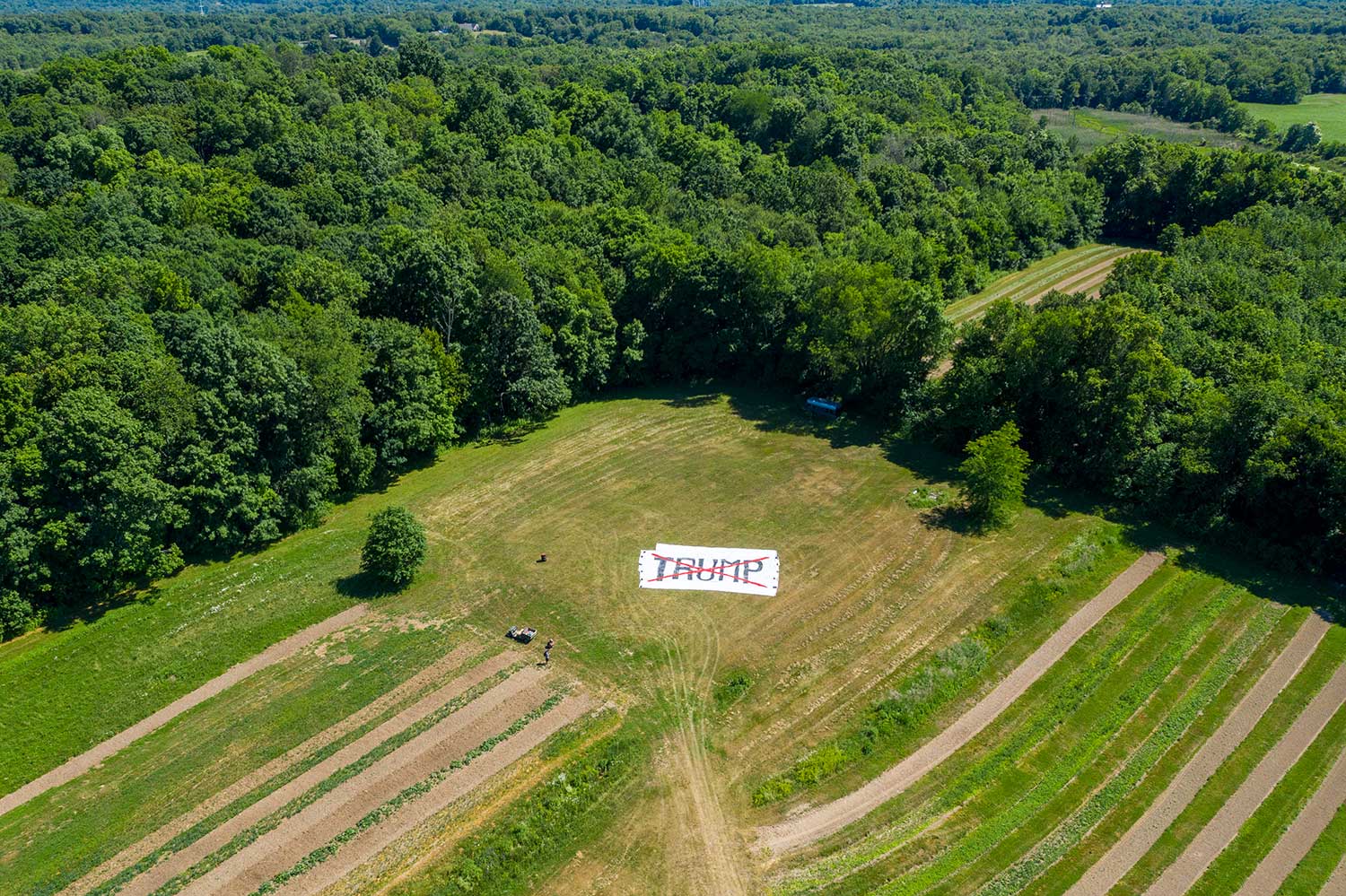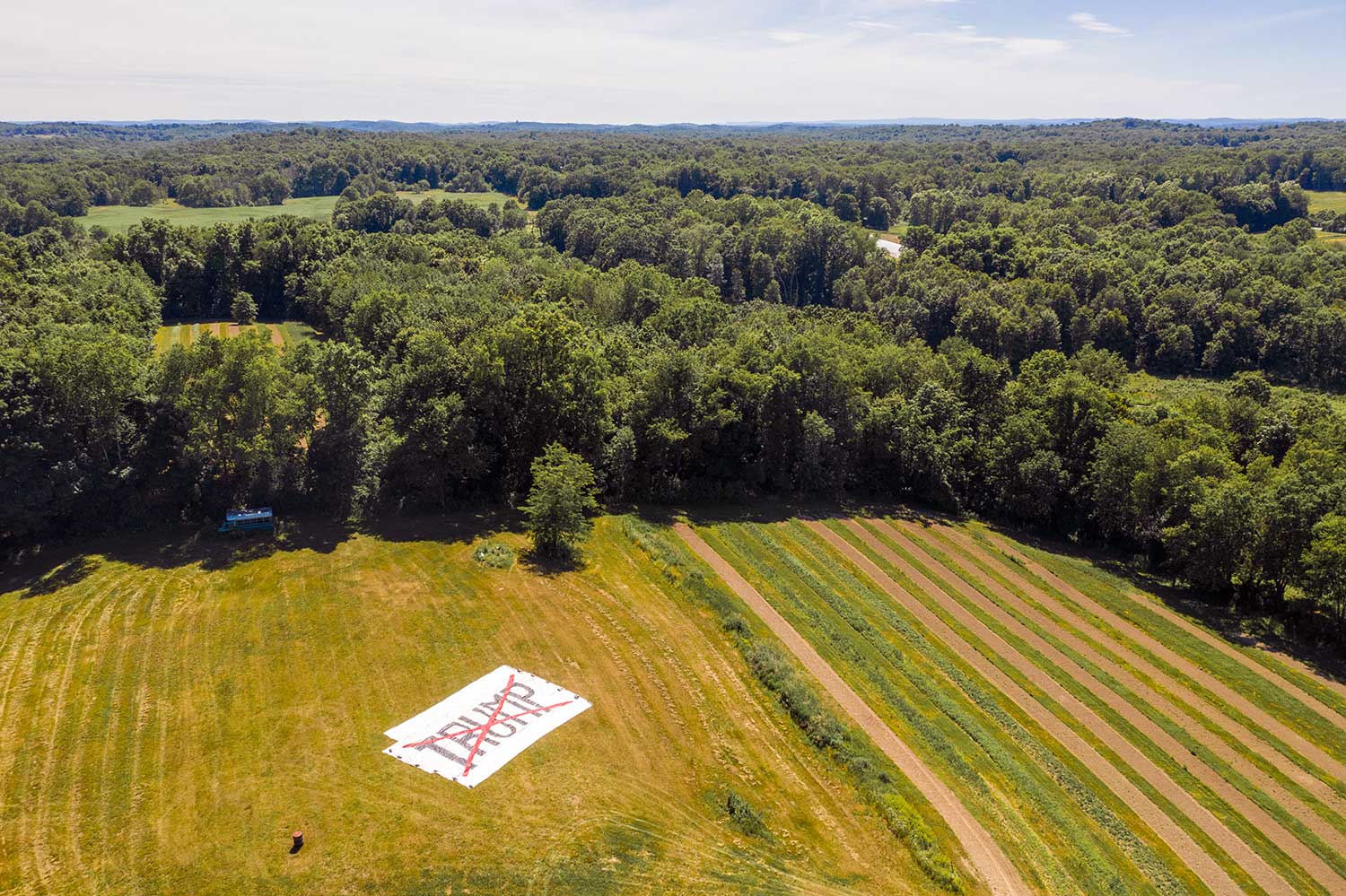 Last June, in the middle of the COVID shelter in place, Donald Trump called the cadets back to the West Point Military Academy, so he could speak at their graduation commencement. Since the land I farm on is right in the flight path for Air Force One to land at the nearby airport, we decided to paint a 20′ x 50′ message for the incoming visitors to read.
It was a small gesture yet very cathartic for folks at the farm to collaborate on and create, in just a couple of hours!
Here is a short time lapse video of our painting.
Drone photos courtesy of Ian Poley.