The Iraq War and the "weapons of mass destruction" lies it was based on have long faded from the headlines. The resulting death, destruction and destabilization, however, are still a reality for the people that lived through the war and continue to live with it, in Iraq and its surrounding countries. As an Iraq War veteran, I think it's time the U.S. and other countries who participated in the occupation take responsibility.

I believe one way to do that is by paying reparations to Iraqis for the destruction and instability caused by the war. I am aware that the U.S. government is not prepared to do this. But that does not stop individuals and communities from stepping up.

In a humble gesture toward community reparations, I invite members of the public—especially those from countries that backed the invasion of Iraq—to join me in making contributions to a Go Fund Me campaign to support Iraqi musicians who play on, despite.
CLICK HERE TO MAKE A CONTRIBUTION.
I am raising funds for the transformative work of maestro Karim Wasfi, known for his impromptu cello performances at sites of bombings in Iraq. His Peace Through Art Foundation runs educational, empowering and healing music programs for youth and internally displaced refugees in Iraq. At the end of this Go Fund Me campaign, all contributions will go to maestro Wasfi and Peace Through Art.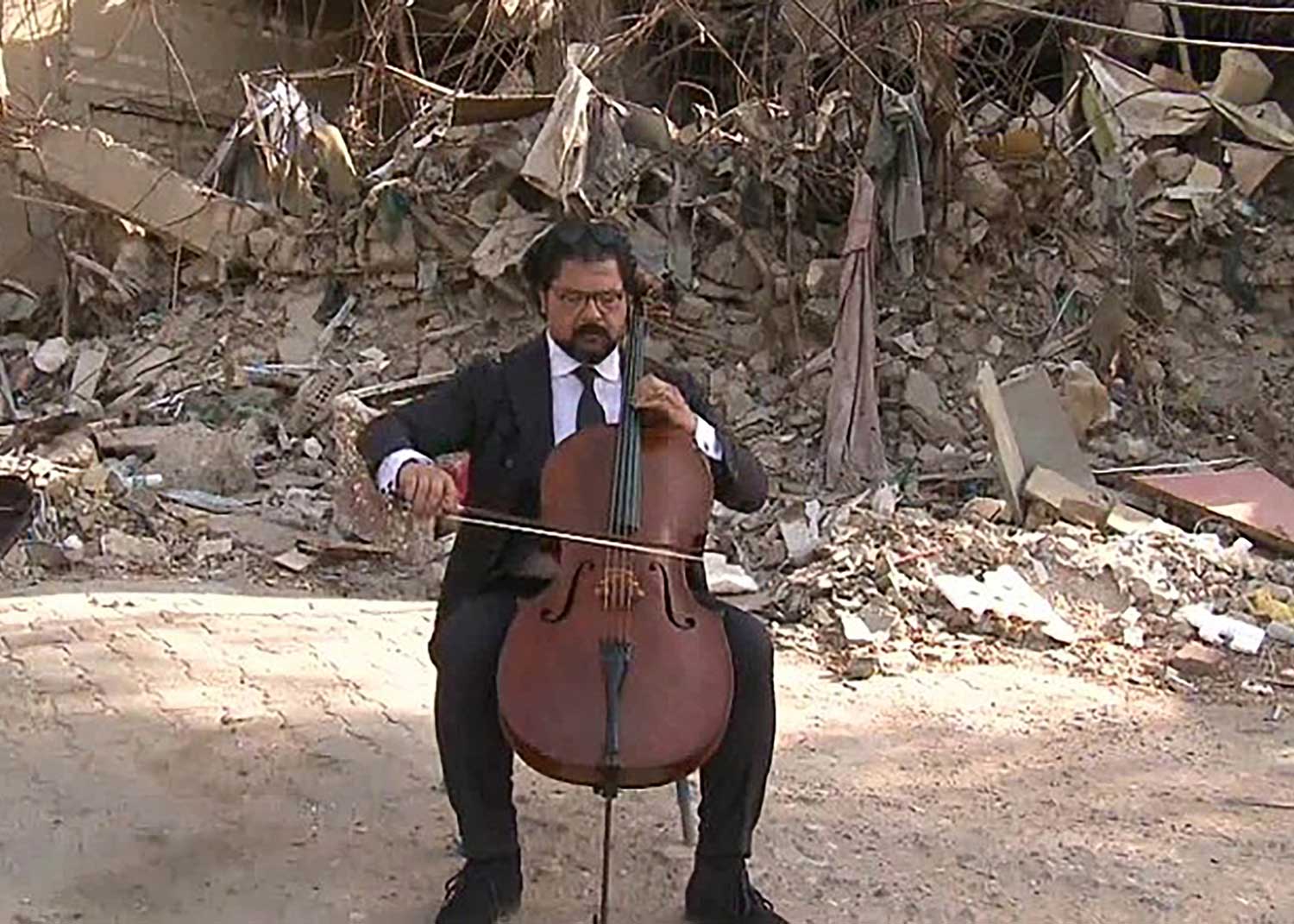 I was humbled and thankful for the opportunity to collaborate with maestro Wasfi on my recent project Poetry Despite/Music Despite (Eternal War Requiem), hosted at the BALTIC Centre for Contemporary Art in February 2019. The project focused on connecting artists across time and place, from World War I to the "Global War on Terror," from the UK to Iraq. These connections acknowledge the recurring traumas of war and, conversely, the human connections that happen despite the pain.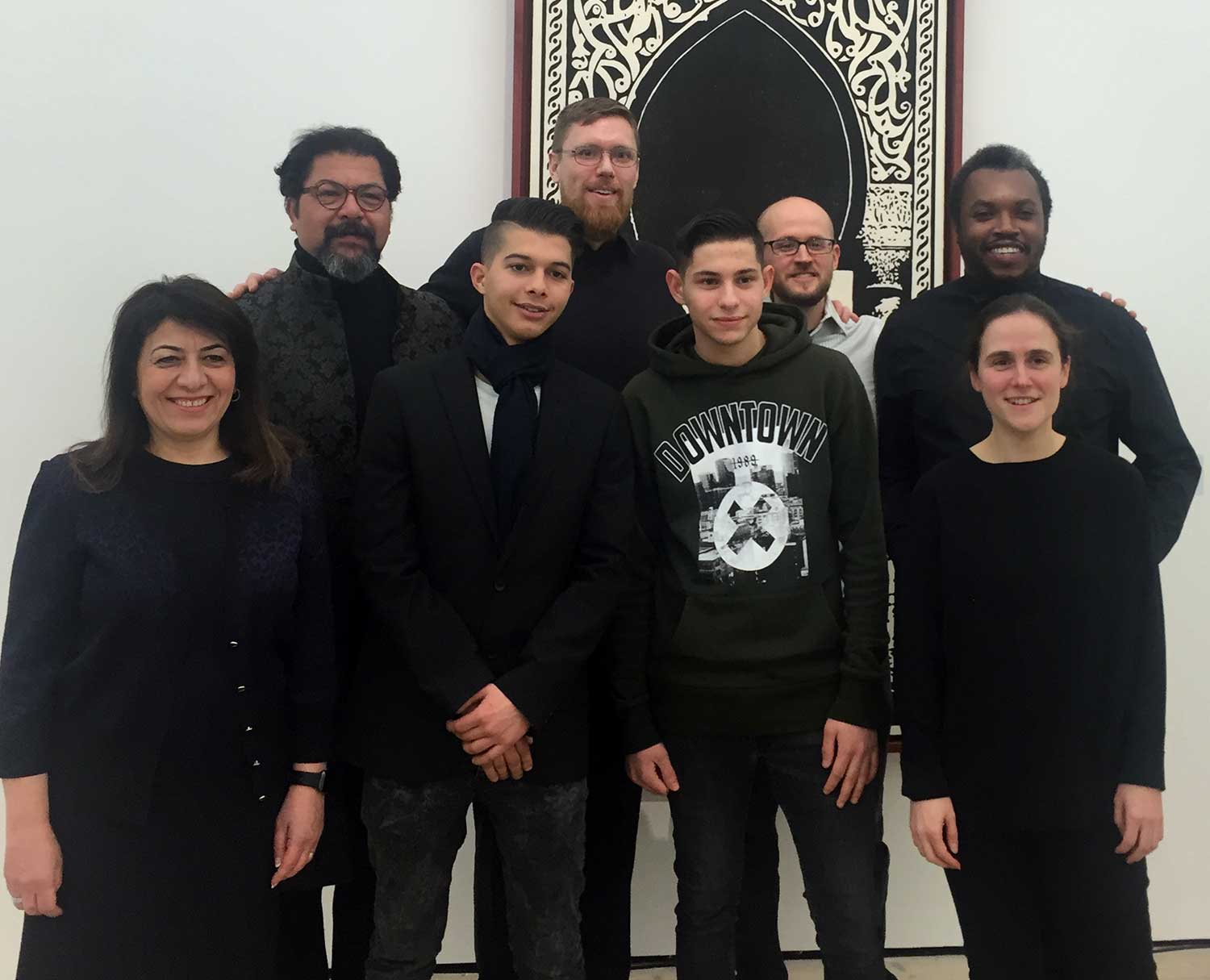 The project emerged out of my personal reflections on Benjamin Britten's War Requiem (originally written for the 1962 consecration of the new Coventry Cathedral), the nine poems by World War I poet Wilfred Owen featured in the War Requiem, and maestro Wasfi's "spontaneous compositions," solo cello performances held at sites of recent bombings in Iraq. These works, along with my own memories of being a U.S. soldier in Iraq in 2003-2004, resonate with each other. They facilitate connections between our current state of endless war and its historical antecedents. Aptly, Wasfi has said of his cello performances: "I was connecting everything: death, spirits, bodies, life." I was inspired to do something similar. Building off these connections, Poetry Despite/Music Despite (Eternal War Requiem) consists of a series of nine large format woodblock prints, poetry, hip-hop, cello performances by Wasfi, and the community reparations fund for Wasfi's work.

I donated my artist fee from the BALTIC Artist Award to maestro Wasfi to kick this campaign off. I know the amount raised will never be enough, but it is a gesture that I hope sparks further dialog about the need to take responsibility and make reparations.

On this 16th anniversary of the invasion of Iraq I invite you to join me in supporting Iraqi musicians who play on, despite.
CLICK HERE TO MAKE A CONTRIBUTION.