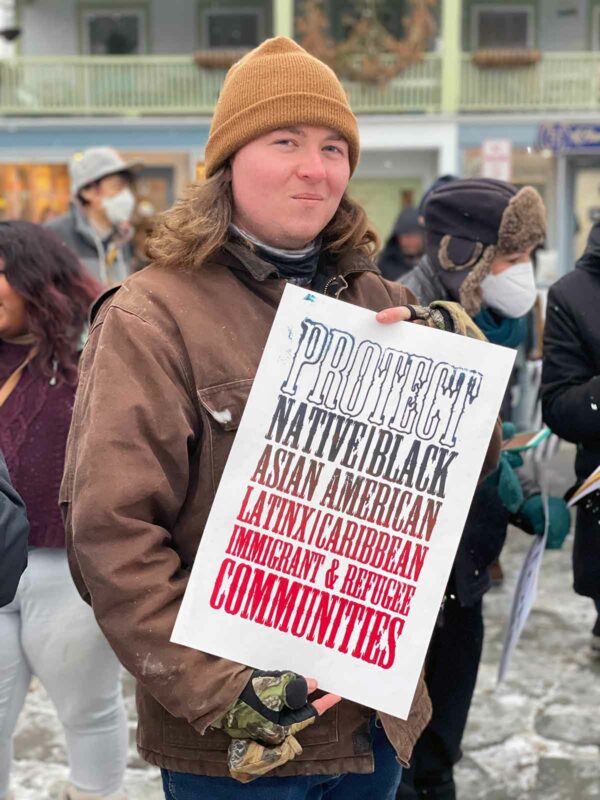 There was a small demonstration held in Woodstock, NY this past weekend, to show solidarity with BIPOC residents. The activity, promoted by Anti-Racist Catskills, was in response to a very small gathering of white supremacists, distributing "White Lives Matter" materials, in the same location a week earlier.
In just a day I slapped together a DIY home screenprinting studio, and with the help of a friend, printed Justseeds' members William Estrada and Jesus Barraza's designs for the demo. Appropriate messaging for the intentions stated on @antiracist.catskills instagram
"The purpose of this rally is to denounce sentiments of white supremacy in our community and stand in solidarity with our Black, Indigenous, and Jewish community. We hope it serves to empower other towns in the Hudson Valley and beyond to stand up to white supremacy in their communities."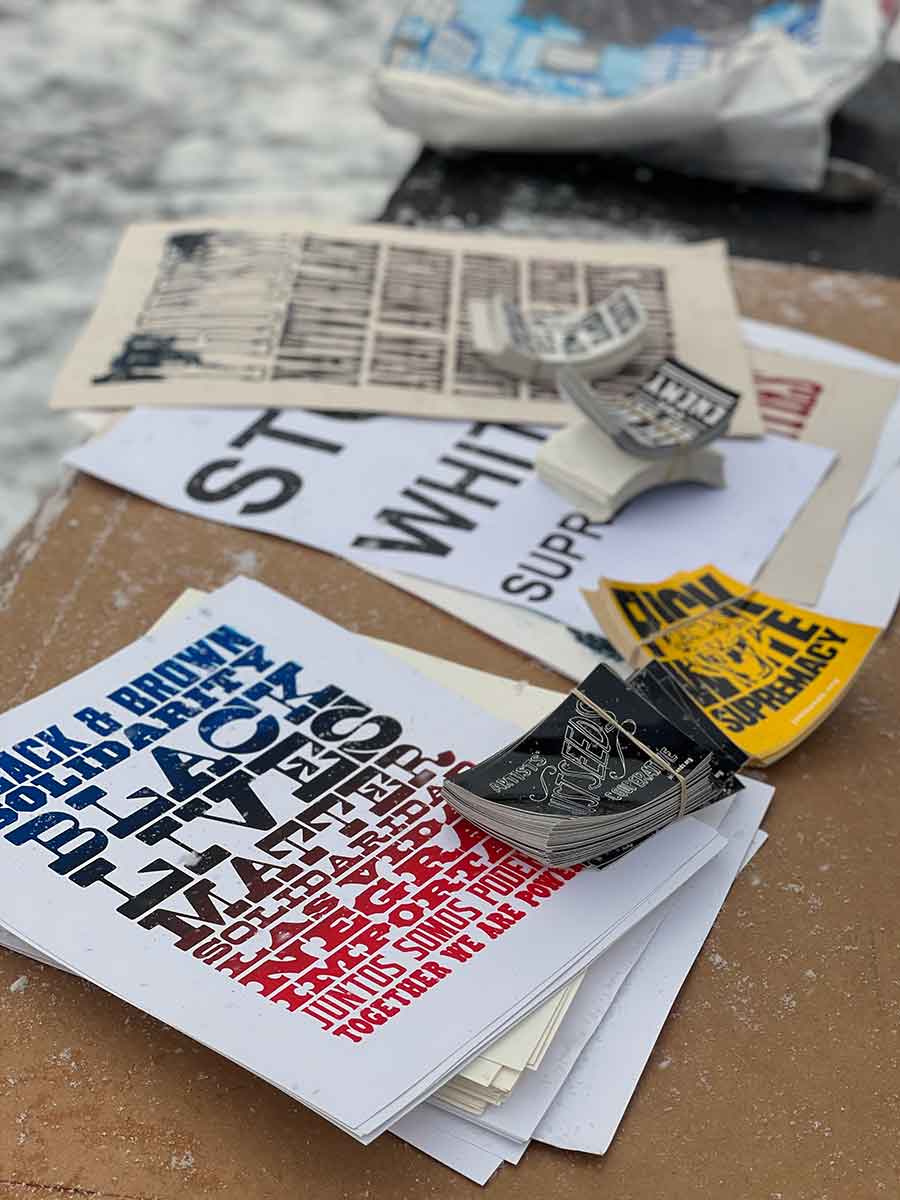 The Justseeds graphics archive is created specifically for activities like this. We encourage people to download, reproduce, repurpose and print this imagery for your organizing purposes! Bring the designs to a sympathetic print shop and maybe they'll reproduce them at lost cost.
Thanks to all the folks that came out, and special thanks to William, who was able to deliver the design files so quickly for reproduction!
Check out HudsonValleyOne for local coverage of the event.