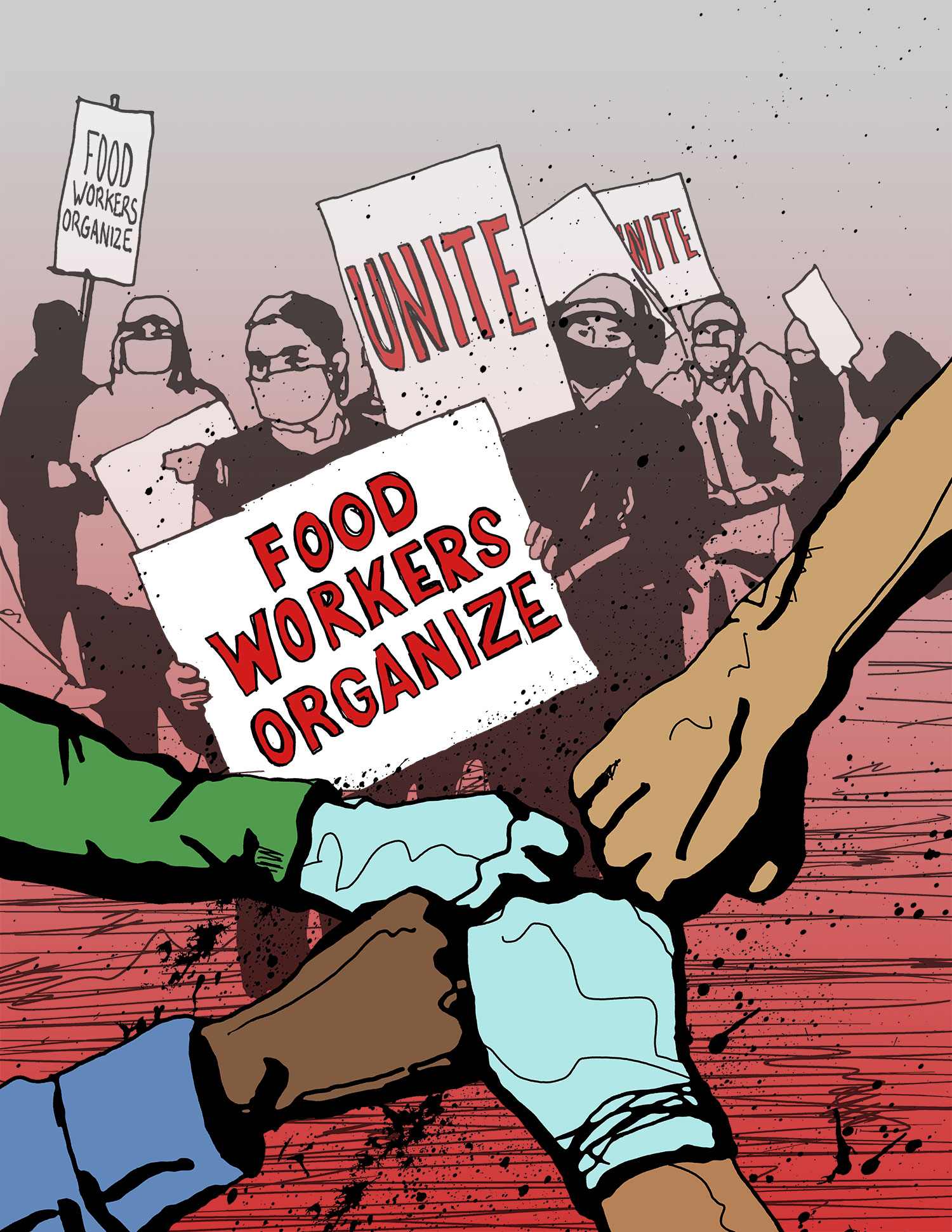 "We went on strike because the company didn't care to give us basic protections, and kept exposing us to get sick or die. For weeks we demanded the company to allow us to socially distance by not ending the staggered shift program to reduce the numbers of workers coming in contact with each other. Even though the company reinstated the program after the strike, we know the fight is not over, we will keep fighting until we are treated with dignity."
— George's poultry worker in Springdale, Arkansas
Last week the Food Chain Workers Alliance released their new report WE ARE NOT DISPOSABLE: Food Workers Organizing on the COVID Frontlines.
The report documents the devastating and disproportionate impacts of COVID-19 on food workers, especially for Black and Latinx workers, and exposes how the pandemic exacerbated long-standing problems for workers in the food sector. It features interviews about and analysis of trends on how workers across the country are organizing in response to the crisis, from launching strikes and walkouts to protesting unsafe conditions, filing lawsuits against mega corporations, fighting for legal protections, demanding hazard pay and excluded worker funds, and forming new unions and worker organizations to build worker power.
I was honored when the Food Chain Workers Alliance reached out and asked me to work on a series of illustrations for the report. I designed a series of graphics representing food workers across the food chain organizing for justice and dignity. The graphics are intended to highlight the dignity of these essential workers and the strength of their activism.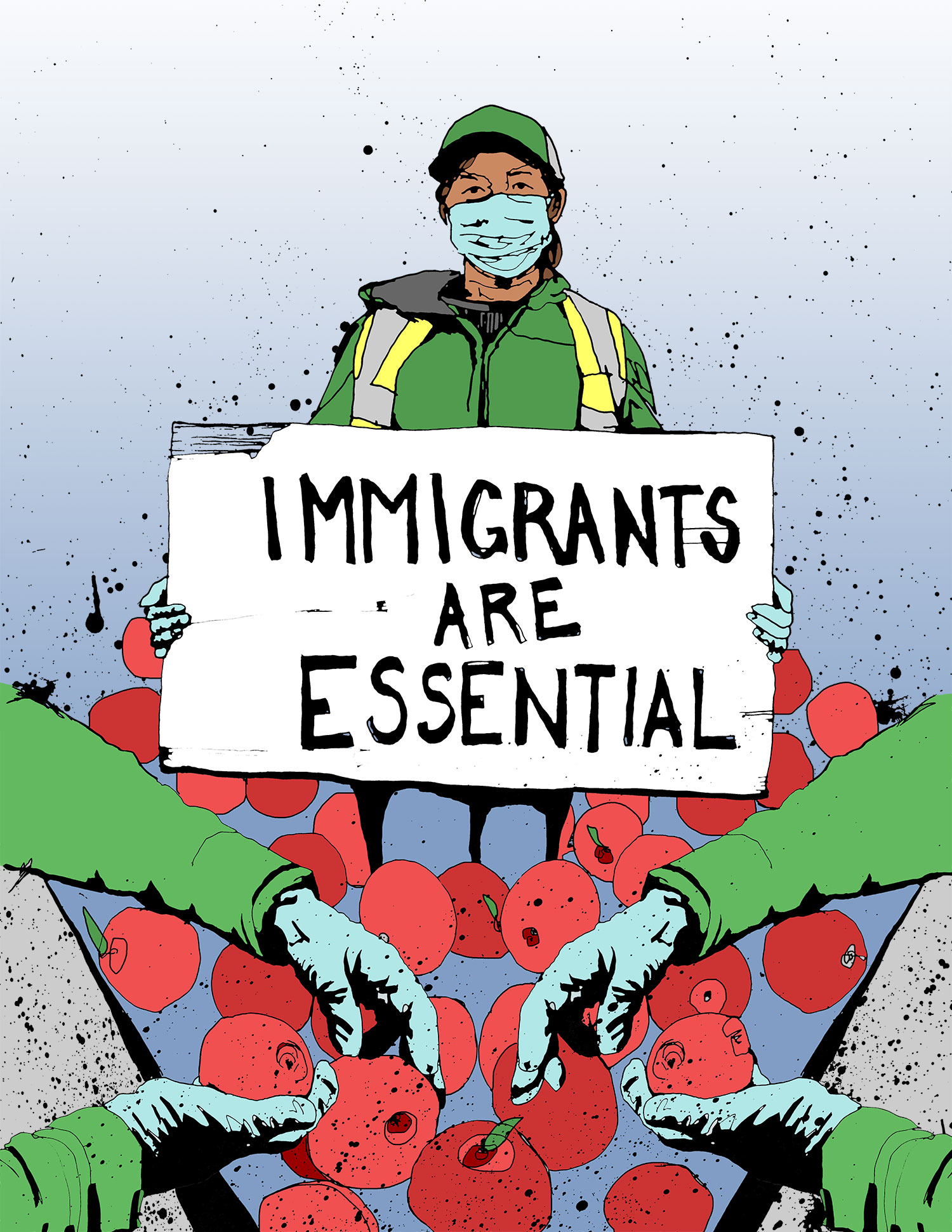 "We worked through the virus, we wore masks but we still started to get sick. We continued to work with what started as a headache and other symptoms of COVID-19. Three weeks later, with pain and fever, the employer of the company said that all workers had to take tests for the coronavirus. The results came out positive. Then the boss said we couldn't work, and he sent three of us home to be quarantined. We were afraid to seek more medical support, we had to use home remedies to combat pain and cure ourselves. We were alone, only people who sent food came to drop off the food and left. It is unfair—we have to have better protection because we could have avoided this situation. We are still human beings and we deserve to be protected!"
— Erika, apple packing worker, Oswego County, New York
I make about $1,000 a month with sales. Not enough to pay the rent, definitely not enough to catch up with previous payments. The city hasn't helped, the government hasn't helped. I don't qualify for one cent from the stimulus packages. I'm undocumented, we don't qualify for anything. There's an eviction moratorium that lasts until March 2021. I'm scared that when it is gone we will get kicked out, and I can't even get another apartment. Where would I go? I don't have job security as sales vary day to day. What will help is rent forgiveness, as I don't see myself catching up.
— Sonia, street vendor in New York City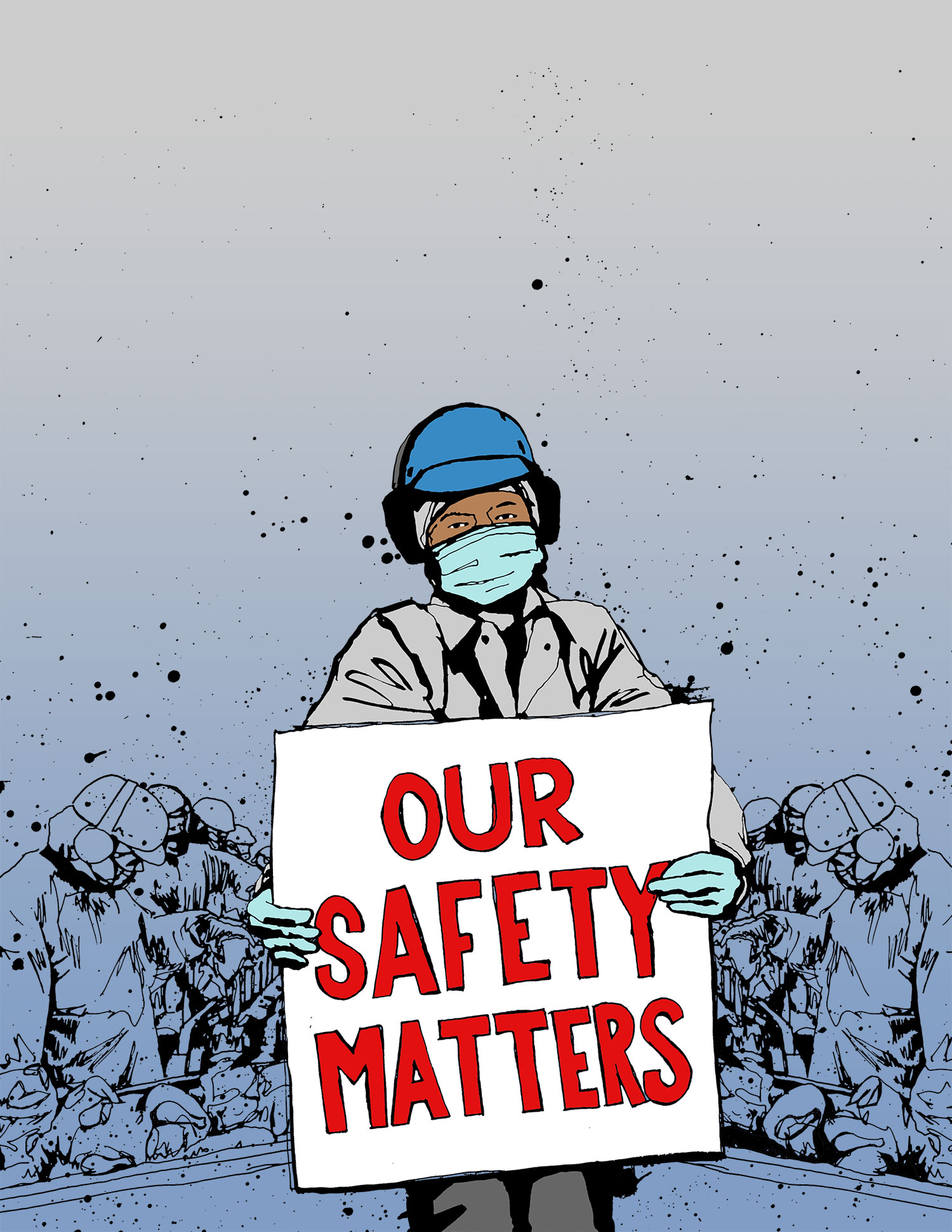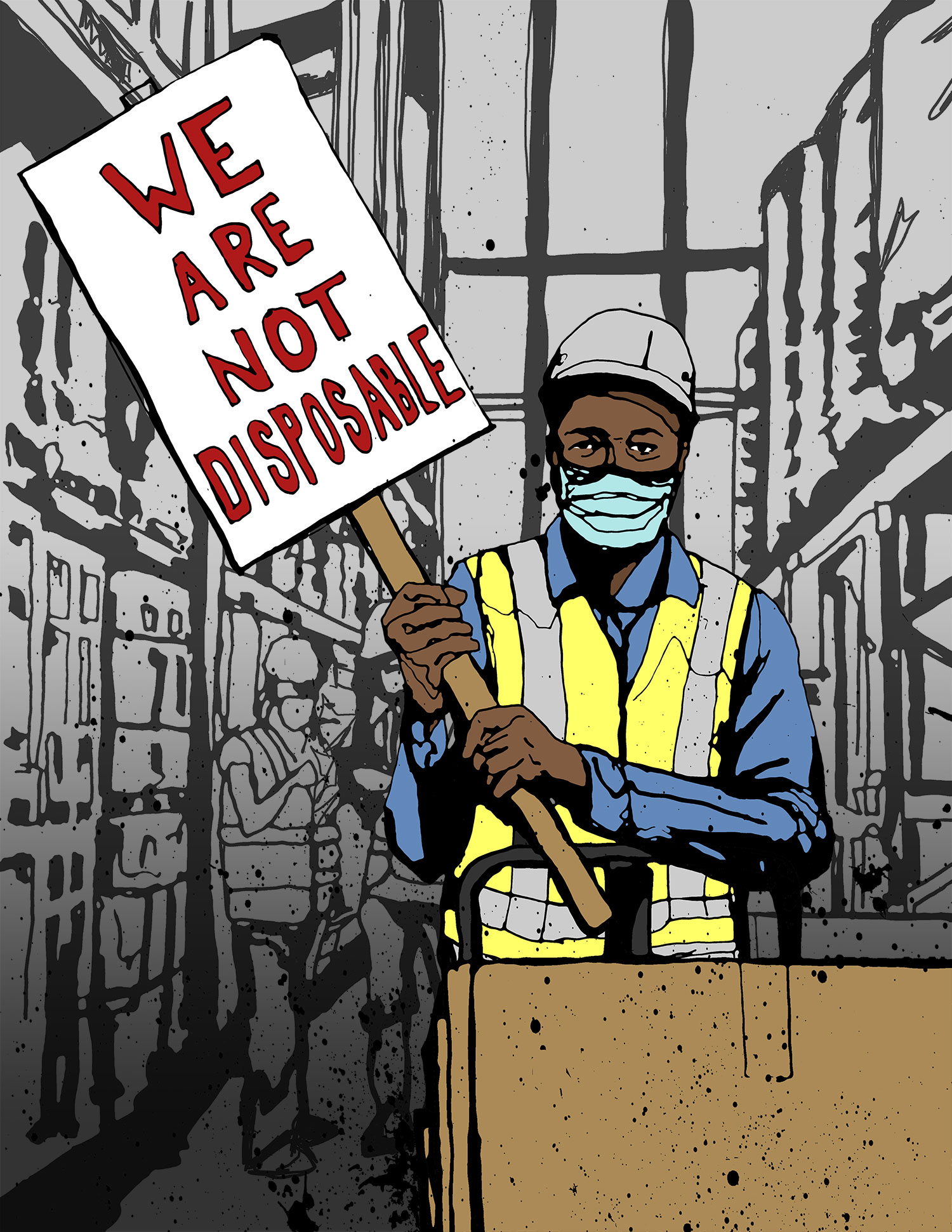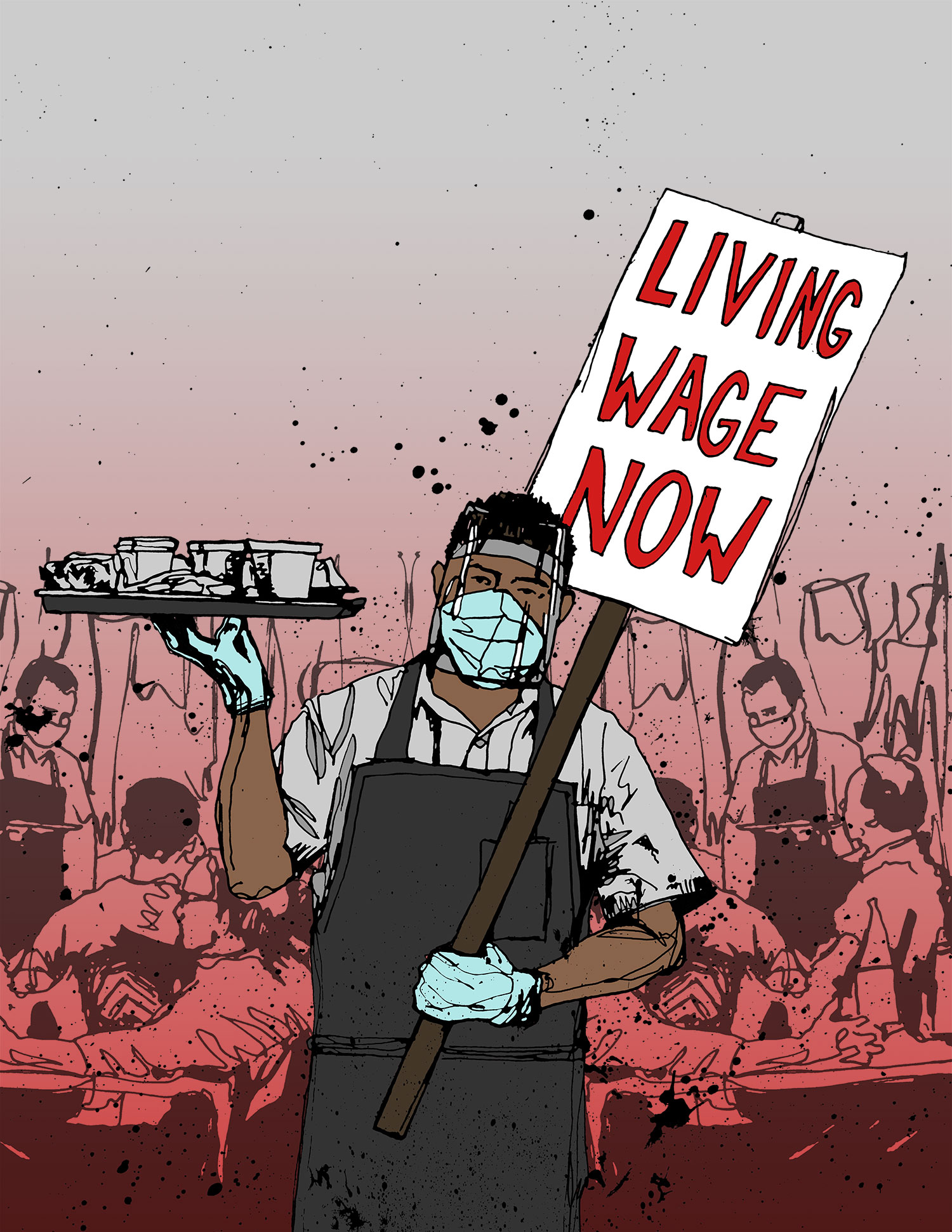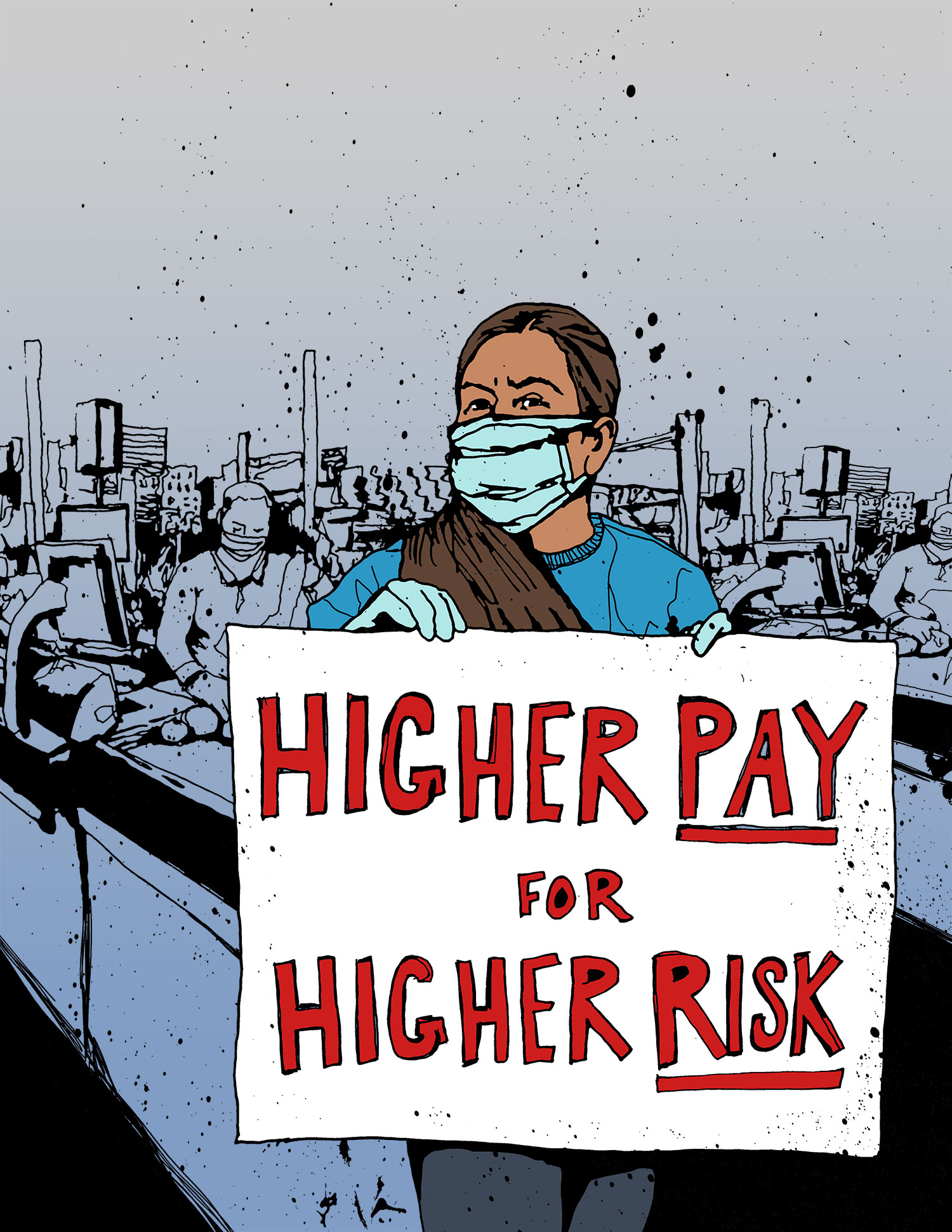 Read the full report here.
Download the graphics here.