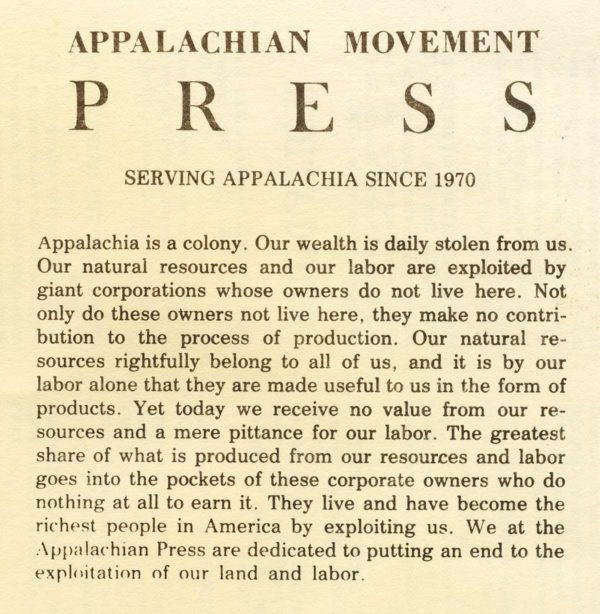 In my book So Much To Be Angry About (WVU Press, 2021) which profiles the 1970s radical regional printshop Appalachian Movement Press, I reproduced five original publications that AMP had published, and I introduced them with context-building essays and interviews with the authors.
This winter, Viewpoint Magazine asked me if there were other AMP publications that might be interesting to unearth, and in fact I had one very special one that I've been itching to share since I first found it.
The Hillbillys: A Book For Children is "a deeply frustrated parable of exploitation and environmental destruction in the Appalachian region", and I used the opportunity Viewpoint gave me to build on some ideas that I had only hinted at in my book. I dig into settler colonialism in central Appalachia, resource extraction "colonialism", "Holy Appalachia" and other slippery-slope white absolution mythos, shifting baseline phenomenon in ecology, the 1970s Appalachian identity movement, and more.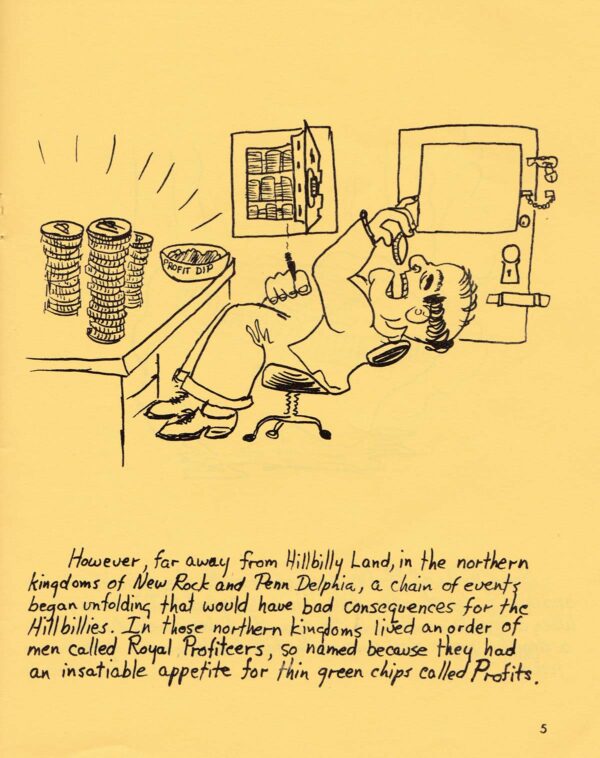 Besides my introductory essay, you can read and download the original booklet The Hillbillys in full. This presentation in Viewpoint is the first time in over forty years that this publication has been made available to the public outside of a small number of library collections!